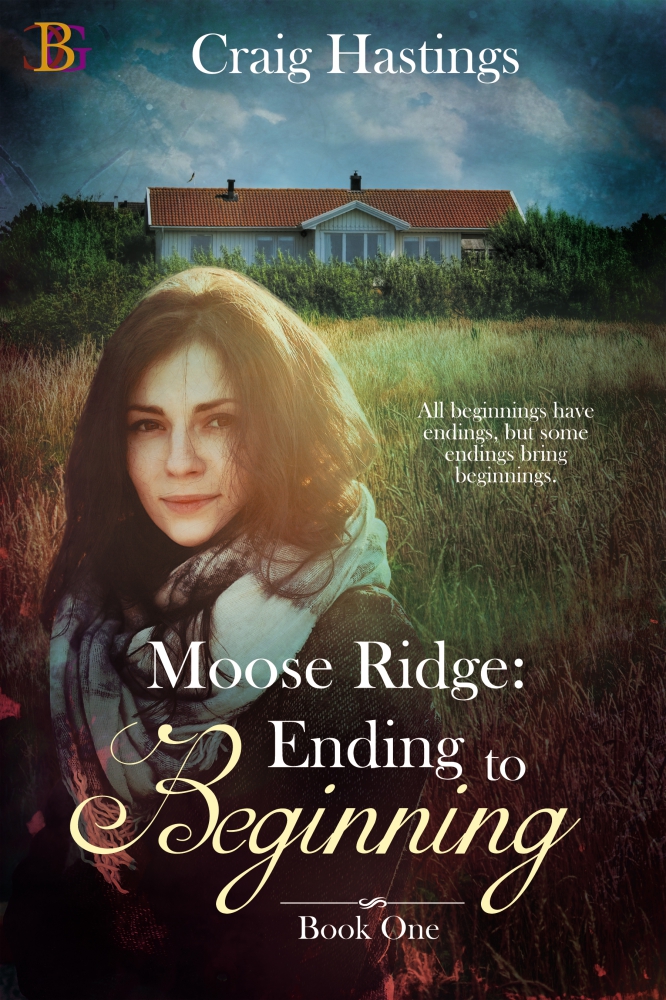 FEATURED BOOK: Moose Ridge: Ending to Beginning
AUTHOR: Craig Hastings
PUBLISHER: Champagne Book Group
GENRE: Inspirational Fiction/Romance
SERIES OR STAND ALONE: First in the Moose Ridge series
TARGET AGE: Adult
IT IS MY PLEASURE TO WELCOME AUTHOR CRAIG HASTINGS TO PATTI'S PORCH. CRAIG SHARES THE INSPIRATION BEHIND HIS FIRST NOVEL.
CRAIG IS OFFERING A GIVEAWAY! SIMPLY LEAVE A COMMENT BELOW TO ENTER THE DRAWING FOR A PRINT OR EBOOK COPY OF MOOSE RIDGE: ENDING TO BEGINNING.
WHY I WROTE MOOSE RIDGE: ENDING TO BEGINNING
by
Craig Hastings
In 1977, I was a young airman stationed in Omaha, Nebraska. After calling all the grandparents, I headed to the room where my wife was after giving birth to our first son.
I found her crying and she shared a nurse said the baby was not well and might die. I rushed out to find anyone who could tell me what was going on. That evening, they moved our son from the base hospital to the University of Nebraska Medical Center Neonatal ICU.
Later, I stood beside his isolette, watching him on the respirator, with multiple IVs and leads attached. They did not know what was wrong or what was going to happen. All I could think of was what my Grandma Josie always told me when things were looking bad, 'It's okay. God's in charge.'
Somehow, I found the strength that night to turn it over to God. I knew I couldn't handle it on my own. Thus began six months of highs and lows as he endured surgeries, tests, and experimental treatments as they dealt with his issues. Several times, we were told it wasn't good.
My faith in God had never been tested more in my brief life, or since. Three days after he was born, a doctor took us aside to tell us there wasn't any hope. He realized we were Christians and suggested we pray for help to deal with his death. I told him I wasn't praying that. I wasn't ready to give up on my son, or on God.
During this time, I found the inspirational fiction book, Not My Will by Francena Arnold. My wife and I read it and it helped me to stay strong and deal with everything.
At six months, our son came home. He still required special care, but they felt we could provide this at home. He was home two weeks when he passed away late one night. I did CPR until the para-medics arrived and they took over and we followed them to the emergency room. But he never revived.
As I held and comforted my wife, I felt the comfort of God holding me. He let me know it was okay. I'll never understand why, but I knew it was time for our son to go. Later, his primary doctor shared how much they had learned while treating the rare issues he had and how this would help save others. He specifically mentioned a child near Chicago who would now probably live because of our son.
One day short of a year from his death, my wife gave birth to our second son. We named him Chad after the character in the book. Then, 23 months later, son number three came along. They have filled our lives with blessings.
But I never forgot that book by Francena Arnold and how much it helped me. I always wanted to do something similar for others.
I've taught Bible studies, preached in mission churches overseas and Stateside, worked with youth groups, helped build church buildings, and even drove the church bus. I've shared about my son whenever I could, but always felt there was something more.
A few years back, I took the plunge and, using my experience with the Department of Defense and the U.S. Intelligence Agencies, started writing novels. But while I was working on these, a character appeared who had suffered many traumatic events in their life, and while their inner strength allowed them to move forward, each time it got harder to see any chance at happiness.
When Jazmine came to me, she was 25. She had been born into the lap of luxury in New York City with a life full of promise most could only imagine. But when she was five-years-old, her mother was killed. Her life was never the same. From this point forward, the world would tease her with a glimpse at happiness, only to snatch it away.
Now, once again, she was on the cusp of the overflowing happiness she had always dreamed of having. As she stood in a dismal small house in rural Wyoming, life again tore her happiness away, shattering what she felt was her last chance. She had reached her limit. She was ready to give up.
I thought about what it would take for someone in Jazmine's place to rekindle their hope of happiness. To take another chance and risk their badly damaged heart in the hope of finding joy. One thing Jazmine had never experienced was the knowledge of a loving God, and the faith, He will take care of you. Just as when I stood by my son's isolette, I knew He was her only hope.
Thus began the story of Jazmine's journey from when she feels her life is ending. She sees in others a powerful belief in a God she doubted even existed. But is it enough for her to risk her battered and scarred heart again? Is there really a chance for someone to have a new beginning? Will she learn and accept that with God, there is always hope?
Back Cover Blurb for Moose Ridge: Ending to Beginning:
For New Yorker Jazmine, the journey from blissful to shattered was only a 4-hour flight. She came to Wyoming to join her soulmate, who she supported through his medical school. But he's moved on, abandoning her in this small western community. Now she needs a job, and to forget him. Not to mention a reason to live. The town's welcome helps, but when another crushing blow comes, she wants to run. Is the faith and strength of another enough to risk staying and relighting her flame of hope?
Buy Links:
https://authorcraighastings.com/ending-to-beginning
Amazon: http://ow.ly/P68G30rXXBi
Goodreads: https://www.goodreads.com/book/show/58657447-moose-ridge
Barnes & Nobel: https://www.barnesandnoble.com/.../moose-ridge.../1139953616
Champagne Book Club: http://ow.ly/8jUg30rXXBA
Others: https://books2read.com/u/mYGxKP?redirect=off
DON'T FORGET TO LEAVE A COMMENT TO BE PLACED IN THE DRAWING TO WIN AN EBOOK COPY OF MOOSE RIDGE: ENDING TO BEGINNING BETWEEN NOW AND TUESDAY, NOVVEMBER 2ND AT MIDNIGHT MDT. (Print book will be available at a later date).
BY LEAVING A COMMENT, YOU GRANT PERMISSION FOR YOUR EMAIL TO BE REVEALED TO THE AUTHOR IF YOU ARE THE WINNER TO FACILITATE RECEIPT OF YOUR BOOK.
Patti's Review of Moose Ridge: Ending to Beginning
Jazmine Strake finds her dreams shattered when she arrives in a small town in Wyoming and learns the love of her life has moved on without her. Her crushed heart struggles to find any reason for joy or hope. The townspeople embrace her into their community, but it is Sadie, grandmother of the veterinarian Jason Withers where she takes a job, who shows her the kindness and compassion she craves.
Moose Ridge: Ending to Beginning is a slow developing romance fueled by a hefty dose of scheming, prayer, and intervention by grandmother Sadie.
The characters in Craig Hastings' story are unique and engaging. In addition to the main characters, I particularly enjoyed the part the puppies and Stan, the Mountain Dew drinking lizard, played in this delightful novel.
If you enjoy romance with a different twist, you'll find this a fun read.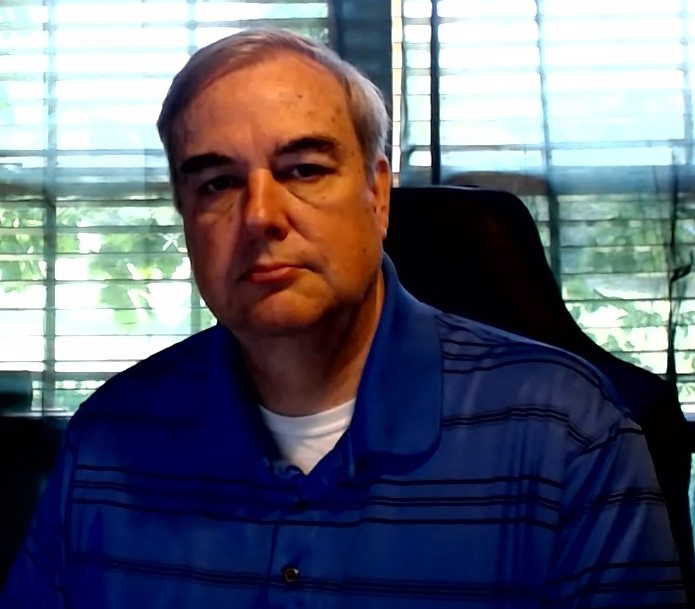 Born and raised in Muncie, IN, Craig Hastings is about as typical middle-America as they come. His 20 years in the U.S. Air Force, followed by another 15 as a DoD contractor, allowed him to live in several places in the States and overseas. After over 20 years in Germany and the UK, Craig hates moving. He and his wife settled in Oklahoma City where their 3 miniature Dachshunds allow Craig and his wife to live with them. He continues working for a major computer company under contract with a major airline manufacturer, which keeps him busy during the weekdays, leaving his evenings and weekends for his writing and maintaining their acreage. Oh, and his major job of taking care of the pups.
SUBSCRIBE TO PATTI'S BLOGS HERE