Featured book: The Truth About Secrets
Author: Sandi Greene
Publisher: Written World Communications
Genre: Young Adult
Stand alone or series: Stand alone
Target age: 13-18 (or mature younger teens, or adults who enjoys this genre. Moms too!)


It is my great pleasure to introduce author Sandi Greene. Her latest novel, The Truth About Secrets, is a story close to my heart. When I worked with Written World Communications, I had the good fortune to read and do some editing on the manuscript.
See below to win a copy of The Truth About Secrets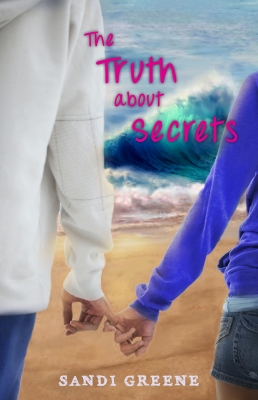 Welcome, Sandi. Tell us about The Truth About Secrets.
This YA novel is about seventeen-year-old Annabel whose boyfriend murders her parents, and she has to start her life over in California. She meets a former TV star, Tyler, but she withholds the information about her past. In the same way, Tyler has secrets about his past that he's not sharing. Annabel searches for a new identity while seeking forgiveness for her parents' deaths, and Tyler and Annabel struggle to make their relationship work with all their hidden secrets.
Do you think teens find it harder to share their "secrets" than adults? Why or why not?
I think teens find it easier to share their secrets with one another than with adults, but adults tend to learn to really trust before sharing, whereas teens share more freely and are often "betrayed" when their secrets are spilled by the person they trusted.
What do you view as the best way for a teen to approach a friend who may be guarding a troubling secret?
I think it's important to build trust with someone and to let them know that you are there for them to listen. If you say you won't tell anyone what they've shared, then stick to that promise (unless it's a life-threatening secret such as suicidal thoughts). Follow up with your friend by sending texts or messages telling them you're thinking about them and are there for them if they need anything.
What advice would you give to teens who hae made mistakes and find it hard to forgive themselves?
We all make mistakes; no one is perfect, and you have to know that you're forgiven. God forgives any and all mistakes, then he forgets. We are the ones who continue to remember and condemn ourselves. It's important to forgive those who wrong us, and it's important for us to forgive ourselves. Sometimes it is a daily process, but it's an important one.
The Truth About Secrets takes place near the beach in California. Did you grow up in a similar area of the country? If so, what are some of your most memorable experiences of that setting?
Yes, I was born in California, grew up in Arizona, and returned to California for college. The beach is one of my favorite places in the world. There's nothing like the surreal feeling I get when I stand in front of it. Like in the book, I love the way my feet feel in the sand and as the water washes over them. The ocean sounds are also soothing.
What "take away" would you like your readers to obtain from The Truth About Secrets?
Forgive yourself and others. Build relationships on trust and share your heart with those you love. Work on your relationships with your parents and others in your lives, even if it's difficult, because someday they may not be there. Cherish the good memories and moments.
Where can readers purchase The Truth About Secrets?
Thank you so much for spending time with us, Sandi!
Leave a comment between now and Monnday, Jan 27th, at midnight (MST) to be placed in a drawing to win a copy of The Truth About Secrets. (don't forget to leave an email address so I can get in touch with you if you are the winner!)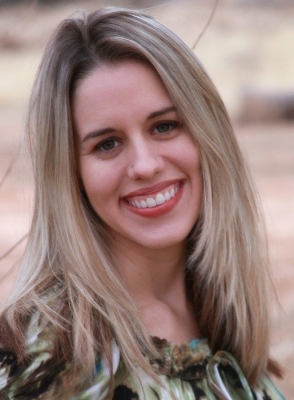 Sandi Greene is a college English and literature professor in Arizona. She enjoys writing and spending time with her two children, Justice and Micah.
Find more about Sandi at her website, or you can find her author page on Facebook