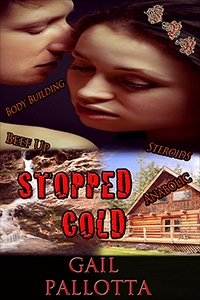 Featured Book: Stopped Cold
Author's Name: Gail Pallotta
Publisher: Front Porch Romance
Genre: mystery with suspense
Series or Stand Alone: stand alone
Target Age: 12- 16
LEAVE A COMMENT BELOW FOR A CHANCE TO WIN AN EBOOK COPY OF STOPPED COLD! SEE DETAILS BELOW
Hi Gail and welcome. It's such a pleasure to have you here.
Tell us about your book.
Stopped Cold is a mystery with suspense, first love and spiritual talk with teens solving problems in the real world. The Christian message is: We don't have to be number one for God to love us.
It's set in a small town in the North Carolina Mountains, but things aren't what they seem in peaceful Mistville.
Margaret McWhorter enjoys a laid-back freshman year in high school flirting with Jimmy Willmore, swimming and hanging out with friends—until that day. Her brother, Sean, suffers a stroke from taking a steroid. Now he's lying unconscious in a hospital. Margaret's angry at her dad for pushing Sean to be a great quarterback, but a fire of hatred burns inside her to make the criminals pay.
Looking for justice, she takes Jimmy and her best friend, Emily, through a twisted, drug-filled sub-culture. A clue sends them deep into the woods behind the school where they overhear drug dealers discuss Sean.
Time and time again they walk a treacherous path and come face to face with danger. Even the cop on the case can't stop them from investigating. All the while Margaret really wants to cure Sean, heal the hate inside, and open her heart to love.
What was the inspiration for Stopped Cold?
I wanted to write a fun-to-read story. As a teen, I especially liked Nancy Drew and the Hardy Boys mysteries. The amateur sleuths in Stopped Cold are reminiscent of them.
As far as the plot goes, over the years I've seen quite a bit of pain in some children and young people when they can't be number one. On several occasions the drive pushed them to destructive behavior. I'm not sure if this phenomenon of having to be the best rather than do one's best has crossed my path more than that of others or not. But some of the problems I witnessed associated with this were so terrible they touched my heart in a sad way that never left me. There's a huge difference in being the best one can be and always having to win or be number one.
Today's society throws a lot at young people, in some instances giving mixed signals about right and wrong. This makes it more difficult to make good choices than it ever has been. It's inspiring to see so many making decisions that lead to rewarding, fulfilled teen years that set them on a happy path. The more information they have the better.
How big of a part do you think parental pressure plays in the use of performance-enhancing drugs among teens?
For my book I only researched steroid use. Two of the main reasons given for using steroids were to attract a girlfriend or boyfriend and to enhance athletic performance.
These, especially the second reason, point to a desire or need to be number one. I'm not sure where that pressure comes from. Perhaps it comes from within, parents, siblings or peers. In my book the Dad wants his children to be number one because that's what his dad wanted from him. However, someone else in the book influenced the young man who took the steroid even more. Wherever the pressure comes from, I do believe it plays a part in the use of steroids.
What do you think makes a healthy competitive spirit?
After I wrote Stopped Cold, I also published an article, "Youth Succeeding, Win or Lose." After interviewing ministers and coaches for the article, I was pleased that their advice echoed Stopped Cold. They agreed that competition is good. Approached the right way, it can push a person to greatness. The article encourages competitors to do the best they can with their God-given gifts, give God the glory, and rejoice in the successes of others.
One of the characters in Stopped Cold practices a faith far different from Christianity (Buddhism). How important do you think it is for teens to understand the basics of all major faiths?
I believe it's important for teens to respect the faiths of others. As far as understanding them, I think they should know how they're different from their beliefs and why their religions are right for them.
Are you a mom of teens? If so, what is the biggest challenge you face as a Christian mom in raising him/her/them?
Many years ago I was a mom to a teen. The thing I most wanted to give my daughter was a strong Christian foundation. I thought the biggest challenge in raising her was confronting influences from society at large. When I was a young child, my mother said prayers with me. As I grew older she shared her faith with me and continued to do so as long as she lived. This impacted my beliefs in a huge way. I've done the same with my daughter.
When did you start writing?
I've been writing for as long as I can remember. My first printed work came out in a grammar school newspaper. I started writing seriously after I graduated from college, working as an editor and copywriter. After I married I helped my husband with his business and published freelance articles. Now that my husband's semi-retired and my daughter's grown, I'm writing fiction, which is something I've always wanted to do.
LEAVE A COMMENT BETWEEN NOW AND MONDAY FEBRUARY 17TH AT MIDNIGHT (MST) FOR A CHANCE TO WIN AN EBOOK COPY OF STOPPED COLD. BE SURE TO LEAVE AN EMAIL ADDRESS SO I CAN CONTACT YOU WHEN YOU WIN!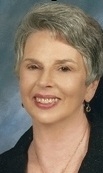 Award-winning author Gail Pallotta is a wife, Mom, swimmer and bargain shopper who loves God, beach sunsets and getting together with friends and family. She's been a Sunday school teacher, a swim-team coordinator and an after-school literary instructor. A former regional writer of the year for American Christian Writers Association, she won Clash of the Titles in 2010. Her new teen book, Stopped Cold, is a best-seller on All Romance eBooks. She's published short stories in "Splickety" magazine and Sweet Freedom with a Slice of Peach Cobbler. Some of her published articles appear in anthologies while two are in museums. Readers can find her on the internet on her web site, on her blog, on Authors and More facebook, and on twitter: Gail Pallotta @Hopefulwords