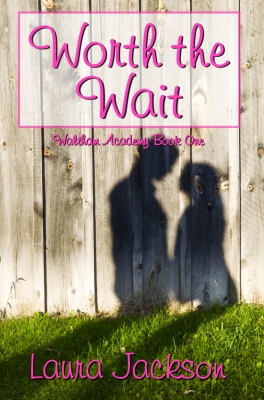 Feeatured Book: Worth the Wait
Author: Laura Jackson
Publisher: HopeSprings Books
Genre: Christian YA
Series or stand alone: Book One in Waltham Academy series
Target age: 14 and up
LAURA IS OFFERING A GIVEAWAY OF WORTH THE WAIT (EBOOK IF INTERNATIONAL WINNER). CHECK BELOW TO SEE HOW TO ENTER TO WIN.
Hi Laura. Welcome to Teens of Today and Tomorrow.
Your new release, Worth the Wait, holds a special message for teens. Tell us about it.
Wait on God and His plan. It's probably not what you would have planned for yourself, but it's amazing!
People think I'm referring to sex by the topic, and while purity is an aspect of the book, waiting on God is much bigger than just not having sex. It's a matter of the heart.
What attitude toward waiting do you see in teens and tweens of today?
As a society, we hate waiting. I'm 33, and I hate getting caught at a red light or waiting in line at Chipotle. I think it's even harder on teens and tweens, who have only known an instant world.
And waiting on God, especially when He seems silent, can be agony!
Do you think that attitude is different from previous generations?
I do, simply because older generations are used to waiting. Even things like having a song instantly on your iphone and a meal taking two minutes in the microwave train us to expect things NOW. So, when things take time, it's frustrating.
You taught language arts for a few years. How important do you think writing skills are for young people?
It goes deeper than just writing a grammatically correct sentence although I love grammar. It's about being able to express yourself effectively. Writing helps us learn how to defend our point of view, express our feelings, and explain ourselves.
How important do you believe they think the mastery of language arts is to their future?
When I taught middle school, I had a lot of kids who enjoyed writing—more than most people would expect. We would listen to music every Friday and write in response. Even the ones who hated writing would write for that.
So, I think they get that they need to write, but they often just don't like writing about what the teacher wants them to write about.
What is your favorite book and why.
Ally Carter is my favorite mainstream YA author. Her Gallagher Girls series is amazing. I love how she writes strong, confident girls who have things other than boys on their minds. I can't pick a favorite book in the series though!
Thank you so much for stopping by to share your thoughts and tell us about your book, Laura.
Book Cover Blurb:
Ellie Lansing has a picture-perfect life with a close-knit family and the perfect boyfriend. But her world is suddenly knocked off center when her drool-worthy boyfriend cheats, and her always-has-it-together mother is diagnosed with cancer. Ellie doesn't get it. She always does the right thing - doesn't God owe her a happy life? Through her heartache, Ellie learns that sometimes what seems like the end is really just the beginning and that what God has for us is always worth the wait.
Worth the Wait can be purchased from Amazon and Barnes and Noble.
LEAVE A COMMENT TO BE PLACED IN THE DRAWING TO WIN A COPY OF WORTH THE WAIT BETWEEN NOW AND MONDAY, MARCH 17TH AT MIDNIGHT MST. DON'T FORGET TO LEAVE YOUR CONTACT EMAIL SO YOU CAN BE NITIFIED IF YOU WIN!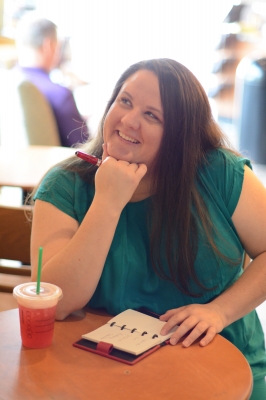 Laura Jackson loves books. Back in third grade, her cousins teased her because she was reading a very thick book about the battle of New Orleans. She doesn't remember anything about that battle now, but she remembers wondering why they didn't want to read it.
After graduating with a BA in English and history (where she didn't learn anything about that battle of New Orleans), she taught 7th grade language arts for eight years. That's where she fell in love with YA books. Worth the Wait was released 2-4-14.
Connect with Laura on Facebook, Twitter , and at her website/blog.