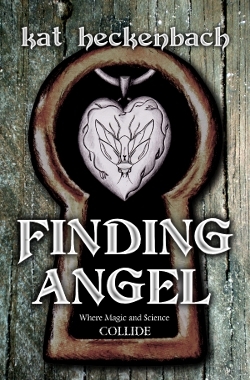 Title of book: Finding Angel
Author's name: Kat Heckenbach
Publisher: Splashdown Books
Genre: YA fantasy
Stand alone or series: Series. The sequel is Seeking Unseen.
Target age: 12 and up
KAT IS OFFERING AN EBOOK GIVEAWAY OF FINDING ANGEL. CHECK BELOW TO SEE HOW TO ENTER TO WIN.
One of my favorite quotes ever is that of Madeline L'Engle:
"You have to write the book that wants to be written. And if the book will be too difficult for grown-ups, then you write it for children."
This is something I believe wholeheartedly. Some of the most complex and deep novels I've read were written for teens, and kids even younger. It's been my experience that writing for kids allows a bit more freedom. Most kids aren't focused so much on realism in fiction and are willing to suspend disbelief more freely than adults.
Whatever the reason, the fact is: kids and teens are amazingly perceptive. Sometimes, I think, even more perceptive than adults. They're not bogged down with preconceived notions; their heads aren't filled with experiences that won't allow them to see the forest for the trees. In other words, they are more open to new ideas and more creative worlds.
Kids and teens don't need their stories dumbed-down. I'm not talking about vocabulary or mature content here. You can have a lot of meaning packed into a few simple words, or have a lot of big, impressive words and adult themes in a story that is nothing more than fluff. Long flowy sentences, or short and choppy—it doesn't matter. What does is seeing past the surface, or rather having something past the surface to see.
And so many children's and young adult books have that. I've found myself bored far more often with adult novels because they were just a story, and on fire for YA series because there was so much beyond the story.
So, when someone criticizes the idea for a story or specific concepts it presents by saying kids "won't understand it," I find myself pulling out the trusty Madeline L'Engle quote. Maybe, I think, it's quite the opposite. Maybe the idea is too complex for that adult—the story is meant for children, after all.
Book cover blurb for Finding Angel:
Angel doesn't remember her magical heritage...but it remembers her.
Start with a struggle revolving around the source of magic. Is it genetic--or is it part of your soul? What if someone was using his powers to run experiments based on a complete misconception of the source of magic?
Throw in a twisted family tree that's rooted in a centuries' old feud, a painting that (literally) holds the key to the truth, a mysterious and talkative beetle, and an Elven rocker who can play the songs of the stars on an electric guitar.
This is the world Angel Mason was born into, thrust out of, and returned to seven years later. To top it off, she must rediscover her identity and save her home from a madman at the same time.
Kat Heckenbach's debut YA fantasy has earned three awards: Compton Crook (finalist), Grace Awards (YA category finalist), and INDIE Next Generation Book Awards (YA category finalist). Readers have compared her writing to that of Cornelia Funke and Madeline L'Engle.
Ideal for young teens, older teens, and anyone who loves adventure, mystery, fantasy and magic.
LEAVE A COMMENT TO BE PLACED IN THE DRAWING TO WIN A COPY OF FINDING ANGEL BETWEEN NOW AND MARCH 24 AT MIDNIGHT MST. DON'T FORGET TO LEAVE YOUR CONTACT EMAIL SO YOU CAN BE NOTIFIED IF YOU WIN!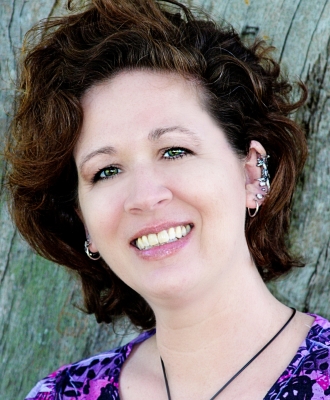 Kat Heckenbach spent her childhood with pencil and sketchbook in hand, knowing she wanted to be an artist when she grew up—so naturally she graduated college with a degree in biology, went on to teach math, and now homeschools her two children while writing. Her fiction ranges from light-hearted fantasy to dark and disturbing, with multiple stories published online and in print. Her YA fantasy series includes Finding Angel and Seeing Unseen and is available in print and ebook. Enter her world at www.katheckenbach.com.