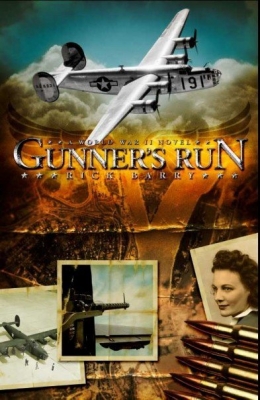 Featured book: Gunner's Run
Author's name: Rick Barry
Publisher: JourneyForth Books, Greenville, SC
Genre: Historical Fiction
Stand alone or series: This book is a stand alone
Target age: I wrote this book with teens and young adults in mind. However, I've been blown away as I receive fan mail from readers as young as fifth graders and also from senior citizens who personally remember World War II! There's no way I could have planned such a wide range of readers.
It is my pleasure to welcome author Rick Barry to Teens of Today and Tomorrow. Rick shares the trials and rewards of writing his World War II historical fiction novel.
RICK IS OFFERING A GIVEAWAY OF AN AUTOGRAPHED COPY OF HIS BOOK, GUNNER'S RUN. CHECK BELOW TO SEE HOW TO ENTER TO WIN.
Do you have a good imagination? Ever play "What if…?"
If so, imagine yourself back in time, in World War II. With the United States under attack, you enlist in the army at age 19 and get assigned to a B-24 bomber, flying harrowing missions over Europe. On one mission, though, even as German gunners target your airplane from the ground, one of your plane's bombs gets stuck in the rack. It's your job to release it manually. As you do, a burst of enemy flak buffets the airplane. The bomb drops out the airplane—but so do you! Thanks to your chest parachute, you survive the fall. But now you're alone, on foot, in the last place you want to be—Nazi Germany. You ask yourself, "What do I do now?"
This scenario jumpstarts the action for my novel, Gunner's Run. After interviewing military veterans who served aboard bombers in WW II and doing much research, I crafted Gunner's Run, a realistic novel about 19-year-old Jim Yoder. When an ordinary teenage guy lands in extremely unordinary circumstances, the reader goes along as Jim—pursued by Germans—makes a run across Europe in hopes of staying alive and getting back to England. Two journeys in one, Jim also tries to remember the lessons his mom once taught him about God. If Jim ever needed God's help, this is the time!
My first historical novel, Gunner's Run, taught me how difficult writing historical fiction can be. In order to bring the story "alive," I had to learn about the 8th Army Air Force based in England. I needed to know what life was like for the men. Where did they live? What did they eat? What problems and frustrations did they experience as they struggled to survive against enemy Messerschmitt fighters and guns on the ground?
One time a woman at church approached me with a big smile and said, "My dad got your book for Christmas, and he used to fly those planes on the cover in World War II."
Surprised, I said, "Uh oh. If there's anyone who can find a problem with the story, it's the men who flew the planes."
"No," she said. "He didn't find any mistakes. He loved it. And when he got done he handed it to my mom and said, 'You have to read this. It will bring back memories!' In fact, he wants to meet you because he thinks you must be as old as him to know about all these things he remembers."
Well, I did meet Mr. Parks, and even though I was born long after WW II, we enjoyed the evening. He also shared his true experiences of being shot down and picked up by Russians. To this day, I cherish his compliments about Gunner's Run.
LEAVE A COMMENT TO BE PLACED IN THE DRAWING TO WIN A COPY OF GUNNER'S RUN BETWEEN NOW AND MONDAY, APRIL 21ST AT MIDNIGHT MST. DON'T FORGET TO LEAVE YOUR CONTACT EMAIL SO YOU CAN BE NOTIFIED IF YOU WIN!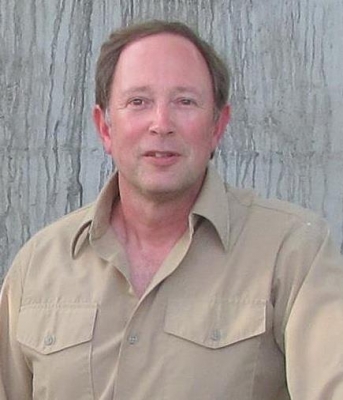 Formerly a textbook editor, Rick Barry has freelanced well over 200 freelance articles and short stories for various publications. He has also penned two published novels, with two more books in the pipeline.
Rick is also involved in church-planting and Christian summer camps in Russia and Ukraine. He enjoys traveling internationally and speaks Russian, French, and Spanish. His travels—plus personal adventures that have included skydiving, rock-climbing in Colorado, hiking, hot-air ballooning, and canoeing—provide background and inspirational fuel for his fiction.
He and his wife Pam are active in their local church in Indiana. They have two grown children.
Visit Rick at his blog and website.