Featured book: The Price of Silence
Author: Staci Stallings
Publisher: Spirit Light Publishing
Genre: YA Romance, Suspense
Series or stand alone: Stand alone
Target age: 13 and Up
AUTHOR STACI STALLINGS JOINS US TODAY WITH A UNIQUE INTRODUCTION TO A CHARACTER IN HER NEW YA BOOK, THE PRICE OF SILENCE.
STACI IS OFFERING A GIVEAWAY OF TWO (2) KINDLE COPIES OF HER BOOK, THE PRICE OF SILENCE. CHECK BELOW TO SEE HOW TO ENTER TO WIN.
The following is a feature story in the James Madison High School Chronicle on the recent controversial suspension of one of the student body's newest members, Chronicle reporter, Robyn Lockhart. It is not intended to influence the investigation into the incidents surrounding Miss Lockhart one way or the other. It is only to give the students the chance to see the different sides of the story and decide for themselves.
Robyn Lockhart
Hero or Villain?
If given the chance, don't call James Madison senior Robyn Lockhart brave.
Upon hearing that word, she will tell you, repeatedly, that moving from her former small town in Iowa to the big city took all of her courage before she ever even made it to James Madison.
"The truth is I didn't want to come here," Lockhart said in an interview from her home pending the investigation into the incidents leading to her suspension. "When my parents split up, it was my mom who wanted to move here. I was just part of the baggage she happened to bring along."
However, it wasn't long after her arrival in these halls that Lockhart began to make her mark through her stories in the Chronicle.
"Robyn Lockhart?" Principal Findley said. "Yes. Yes. Of course I know her, but I'd rather not discuss the circumstances surrounding her status at the present time. We will just wait to find out what the investigation uncovers. Beyond that I have no comment."
Others, however, were more willing to come to Lockhart's defense.
"Let me tell you something," Mr. Tucker, Chronicle advisor, said. "Robyn Lockhart is nothing but an asset to this school. She put herself on the line to get the administration to pay attention to the problems we're having--not just once but several times.
"In fact, I've not met a more compassionate, concerned student in all my time here. Robyn will stand up for what she believes in even if her very best friends are questioning how smart she is to do that. Take Sean Hudson for example. The other day in class the two of them got into this heated exchange that would have left a presidential candidate winded over a poem about standing up for what you believe in.
"If you ask me, James Madison needs more Robyn Lockharts rather than suspending the one we've got."
Nevertheless, when this Chronicle reporter caught up with Chad Mayes, a James Madison senior and one of Lockhart's reported friends, a different side of the story emerged.
"I'm not one to point fingers and think bad of people," Mayes said. "But when you see the evidence I saw in that hallway after that fight, well, what's a guy to think, you know? What is it they say, 'Who are you going to believe--me or your lying eyes?' Yeah. Evidence like I saw doesn't lie no matter how much you might want it to."
However, the longer one follows this story, the more angles one finds. For instance, Kathryn Layton, a reporter with the Chronicle and reportedly one of Lockhart's best friends, provided a very different take than Mayes who is her boyfriend.
"Robyn is no thief. I can tell you that," Kat, a James Madison senior, said. "I don't know how it happened, but I was there when it all went down at the school that night Robyn was arrested. I'll tell you this, she did not do what they are accusing her of doing. She was just in the wrong place at the wrong time. That's all. I know Robyn Lockhart. I trust Robyn Lockhart. She is my friend. You cannot tell me any of this was her fault."
So, who is the real Robyn Lockhart? Is she a thief or a hero who fights for justice and right?
"Don't even go there with that whole villain story line," Sean Hudson, Lockhart's other good friend (obviously despite the flare-up in Mr. Tucker's class), said. "Robyn is a good person. In fact, she is the best person I know. She went into that school building the day after the break-in. Why? Because the students of James Madison deserve better than their getting right now that's why. She went in there, knowing she might get into trouble and knowing she was walking into a minefield. But she went in. For me and for you. For all of us because she was trying to get to the bottom of all the junk that's been happening around here.
"And if you're wondering, the answer is yes. I am talking about the break-in, but I'm talking about so much more than that. I'm talking about the incident at the gym last February and the countless stolen items and instances of bullying that nobody wants to talk about. Robyn may be just another student in the hallways, but she is a student who cares more about this school than most of us who have been here for years. So put that in your little paper and give Robyn a break for a change already. She doesn't deserve all the nasty things people have been saying about her."
So who is Robyn Lockhart? Innocent small town girl? Or dangerous thief and fomenter of trouble at James Madison? We will leave that up to you and the investigators to decide.
To make your own decision about Robyn Lockhart's innocence or guilt, read "The Price of Silence" by Staci Stallings
The Price of Silence can be purchased at Amazon and Barnes & Noble.
LEAVE A COMMENT TO BE PLACED IN THE DRAWING TO WIN A KINDLE COPY OF THE PRICE OF SILENCE BETWEEN NOW AND SATURDAY, SEPTEMBER 6TH AT MIDNIGHT MST. DON'T FORGET TO LEAVE YOUR CONTACT EMAIL SO YOU CAN BE NOTIFIED IF YOU WIN!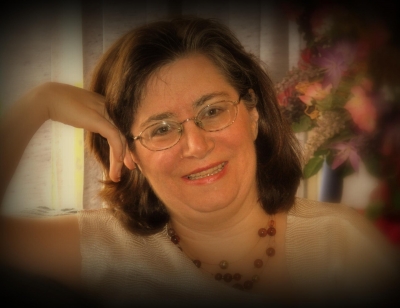 A stay-at-home mom with a husband, three kids and a writing addiction on the side, Best Selling Christian Romance author, Staci Stallings has numerous titles for readers to choose from. Not content to stay in one genre and write it to death, Staci's stories run the gamut from young adult to adult, from motivational and inspirational to full-out Christian and back again. Every title is a new adventure! That's what keeps Staci writing and you reading.