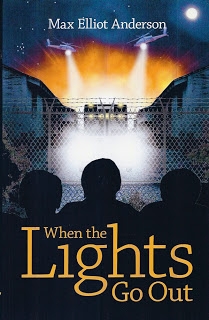 Featured book: When the Lights Go Out
Author: Max Elliot Anderson
Publisher: Comfort Publishing
Genre: Action/Adventure Mystery
Series or stand alone: stand alone
Target age: 8-13
I AM PROUD TO WELCOME AUTHOR MAX ELLIOT ANDERSON TO TEENS OF TODAY AND TOMORROW. A RELUCTANT READER AS A CHILD, MAX NOW WRITES ADVENTURE BOOKS FOR BOYS.
Max, you spent much of your younger years as a reluctant reader. What suggestions do you have to encourage reluctant readers to find enjoyment from books?
If a child avoids reading in every way possible - choosing video games, or the computer over reading - you might set those activities aside as rewards. Parents can say, "After you've read for thirty minutes, or an hour," for example, "then you may spend time doing those other things."
But reading doesn't always have to be a book. Find a subject that the child is interested in, then look for articles, magazines, Internet sites, or other sources where that subject is written about. Here are some other ideas. Read aloud with your child. Get rid of distractions. Above all, make reading fun. Have your child try reading to a dog, a cat, a doll, or stuffed animal. Look for high interest, low vocabulary books called Hi-Lo, and advance from there.
A library must be very intimidating to a reluctant reader. On your web site, you make the comment that "It has…been said that a reluctant reader simply hasn't found the right books yet." What, in your opinion, leads any reader to the right books?
As a child, my problem was in finding books that interested me. Back then books were boring. They had large blocks of type that intimidated me. I could easily lose my place on the page, if there were any distractions nearby. I understand that graphic novels help some reluctant readers. These are books that have lots of drawings, sort of like a glorified comic book. In my own writing, I stick to shorter sentences, fewer descriptions or boring details, employ a faster pace, lots of humor and dialog in order to keep things moving.
But it all comes down to interest. If the child likes animals, find books about the animals they like. If they're interested in sports, seek out sports books, and so on.
What prompted you to write When the Lights Go Out?
September 11, 2014, marks another anniversary of 9/11. Recent events have the entire world talking about terrorism. And yet, when teenagers and twenty something young people were asked on the street recently, many knew little about what happened on 9/11. It's even worse when elementary school children are interviewed. Some have suggested that curriculum should be developed to better teach about 9/11.
I speak in schools about my action-adventures and mysteries for kids. I found that most children, who are eleven, twelve, and thirteen today, weren't even born in 2001and know little or nothing about 9/11 or the significance of what happened. So I wrote an adventure that briefly incorporates the events of that day, within a larger story set on a military base.
When the Lights go Out is a story for kids, and their parents, so we never forget 9/11.
My book is dedicated to the people who died on that day." The dedication reads, 'To the memory of 9/11, and the people who lost their lives that day, so we never forget.'"
We've done a good job of informing students about other historic events like D-Day and Pearl Harbor, but now it's time to tell them about 9/11. When the Lights go Out will help in that process.
Have you written other books?
I've written several books for middle grade readers with plenty more to come. They appeal to boys, but I've been told that lots of girls, and even adults, enjoy them as well! This video gives you a preview of my Accidental Adventures series. Learn about my other books on my Books for Boys Blog and my Amazon Author Page.
About When the Lights Go Out:
Peyton Aldrich has just moved to a new army base with his parents and younger sister. He doesn't understand why his father has been sent to such a rundown place in the middle of nowhere. After all, his father was a colonel, with top security clearance, who completed the elite Ranger school. And his training had also been in Army Intelligence. Yet, here they were.
Peyton was never allowed to ask his father anything about what he did in the army. Nor was he allowed to ever get in the way. That's because there were many secrets that his dad couldn't even tell his own family.
Peyton idolized his father. One day he hoped to grow up to be just like him. His father had told him that the army may not be for everyone, but after what happened on 9/11, somebody had to help keep the country safe.
Peyton finds two friends. Gill is the son of the motor pool sergeant, and Dave's father is the base chaplain. Together they decide to train like Rangers and search for some kind of mission they could do. Little did they know that a mission was about to put the boys right in the crosshairs of a dangerous terrorist plot when a secret weapon would be delivered to the base on its way across the country.
There was no way Peyton could tell his father what he knew. After all, it could cost him his job.
Peyton, Gill, and Dave have to take matters into their own hands, and they do.
Watch the video book trailer for When the Lights Go Out.
When the Lights Go Out can be purchased here.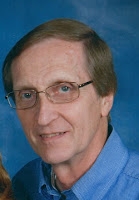 Using his extensive experience in dramatic film, video,
and television commercial production, Max Elliot Anderson
brings that same visual excitement, and heart-pounding action,
to his many adventures & mysteries for readers 8 – 13.