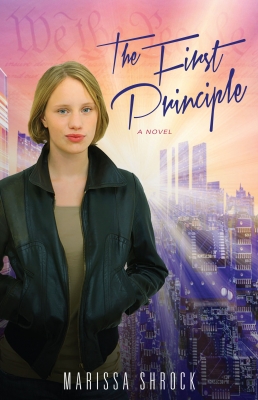 Title of book: The First Principle
Author: Marissa Shrock
Publisher: Kregel Publications
Genre:Young Adult
Series or stand alone: Series
Target age: 13-17
I'M PLEASED TO WELCOME YA AUTHOR MARISSA SHROCK . MARISSA SHARES SOME THOUGHTS ABOUT HER DEBUT NOVEL AND TEENS TODAY.
Marissa, welcome to Teens of Today and Tomorrow. Tell us about your novel, The First Principle.
The First Principle is about sixteen-year-old Vivica Wilkins who lives in a futuristic society. Vivica never questions her country's mandatory termination law for underage girls until she becomes pregnant. She must comply with the law or fight to save her child's life, but fighting means she must side with a rebel group that's starting a revolution.
What inspired you to write for teens?
I teach seventh grade language arts and enjoy working with teenagers, so I think it's natural that I wanted to write for them as well.
The idea for The First Principle came when I was grading persuasive essays my students had written. There were many passionate pro-life essays, and their strong feelings made an impression on me. I began to wonder, What if teenagers were forced to have abortions simply because they're underage? From there, I created a society where this type of law would be plausible.
What message do you hope to convey to your readers in The First Principle?
There are two messages I hope to convey. First, Jesus is the way, the truth, and the life, and no one comes to the Father except through him. Second, without life, there can be no liberty or pursuit of happiness.
From a teacher's perspective, what do you identify as the most difficult challenges for teens today?
I think learning to manage technology and social media while making meaningful connections with friends and family members is difficult. Also, social media can be fun, but it's another tool for bullies.
How are these challenges the same as or different from the challenges your generation faced?
There have always been bullies and people who will make cruel comments. When I was a teenager, they had to say mean things to your face or put them in a note. Now they have another tool—social media.
You went on a tour of Russia while in college. What was the most memorable aspect of your trip?
Clear gelatin and beef don't taste very good together! The food was quite an adventure. However, I did learn two important lessons: I'm very thankful to be an American and to live in a free country, and God is at work no matter how much freedom a country does or doesn't have.
If you could visit anywhere in the world (all expenses paid, of course!) where would you go and why?
I'd love to visit Israel and see for myself some of the places where the action in the Bible took (and will take) place.
Thank you so much for sharing with us today, Marissa.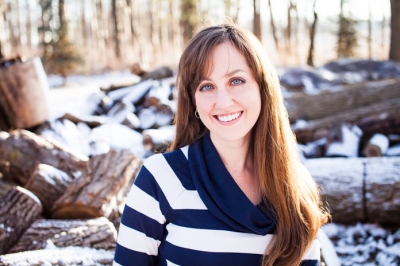 Marissa Shrock is a language arts teacher who enjoys working with her seventh grade students. Her young adult novel, The First Principle, will debut in January 2015 from Kregel Publications.
She graduated from Taylor University in Upland, Indiana. She has completed the Jerry B. Jenkins Christian Writers Guild Apprentice, Journeyman, and Craftsman courses. Marissa is a member of American Christian Fiction Writers. She lives in Indiana and loves shopping for cute clothes, baking for family and friends, traveling to new places, and playing golf. Connect with Marissa on: