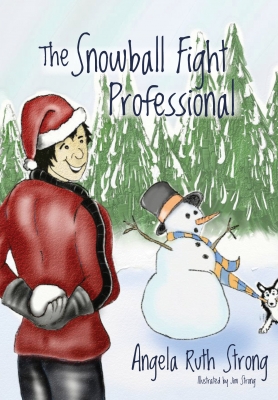 Title: The Snowball Fight Professional
Author: Angela Ruth Strong
Publisher: Ashberry Lane
Series or stand alone: second book in Fun4Hire Series
Genre: Middle grade
Target Age: 8-12 (and anyone who is young at heart!)
IT IS A PURE DELIGHT TO INTRODUCE MIDDLE GRADE AUTHOR ANGELA STRONG. ANGELA INTERVIEWS HER MAIN CHARACTER FROM HER HIT FUN4HIRE SERIES.
ANGELA IS OFFERING A GIVEAWAY OF THE SNOWBALL FIGHT PROFESSIONAL. CHECK BELOW TO SEE HOW TO ENTER TO WIN.
Angela: Joey, where did your career start?
Joey: Mom tells the story that I was in preschool at a church picnic when some older kids were having a water fight. She says I wanted to get involved but didn't know how, so she gave me a cup of water to dump on my dad. He saw me coming and offered me a dollar to dump the same cup on Mom. Mom got wet, and I got paid. I fell asleep that night holding onto my dollar, and the next morning I heard Mom say to Dad, "Look what you created. He's going to become a water fight professional." Sounded like a good idea to me!
Angela: Have you had any business partners?
Joey: There's this girl named Isabelle that lives next door. She's not like most girls. She's tough, and she doesn't cry when I shoot her off a snowmobile with my snowball launcher. We work together sometimes. When she's not being too bossy.
Angela: What do you spend your money on?
Joey: In the summer it's all about ice cream. Though sometimes my job is so fun that I don't even take the money people offer to pay me. You know, like if they want me to throw water balloons at Isabelle. In The Snowball Fight Professional, I'm trying to make enough money to buy Grandma a really nice Christmas gift so she'll think I'm responsible enough to take home one of her puppies. Unfortunately, my cousin Winston is trying to do the same thing with his snow shoveling business, and for some reason Isabelle is on his side.
Angela: Do you have anybody helping you out since Isabelle turned on you?
Joey: Yeah, actually my little sister's on my side for the first time ever. Usually I consider her weirditating (weird and irritating), but she really wants the puppy too. Plus, Winston is also being a punk to her.
Angela: Any advice you want to offer kids out there who might want to try starting a business like yours?
Joey: Sure. Merry Christmas to all, and to all a good snowball fight!
Book cover blurb for The Snowball Fight Professional:
The Snowball Fight Professional is the second book in the Fun4Hire series for ages 8-12. The first book, The Water Fight Professional, won the "Idaho Top Author" award. It's endorsed by Bill Myers (creator of McGee and Me) as "A fun romp through childhood," and award-winning author Jill Williamson says, "I love it. My kids think it should be a movie!" Up next is The Food Fight Professional and The Pillow Fight Professional, published by Ashberry Lane.
The Snowball Fight Professional can be purchased at Amazon.
Leave a comment to be placed in the drawing to win a copy of The Snowball Fight Professional between now and Monday, December 15th at midnight MST. Don't forget to leave your contact email so you can be notified if you win!
JOIN THE JIMMY FALLON SNOWBALL FIGHT CHALLENGE!!
If you're on Twitter, please tweet (and encourage your friends) to challenge Snowball Fight author Jimmy Fallon to a snowball fight with Angela! @HWoodhaven is starting the campaign. Here's what the tweet says:

@fallontonight Would love to see @jimmyfallon vs. @AngelaRStrong battle it out #ultimatesnowballfight #childrensbooks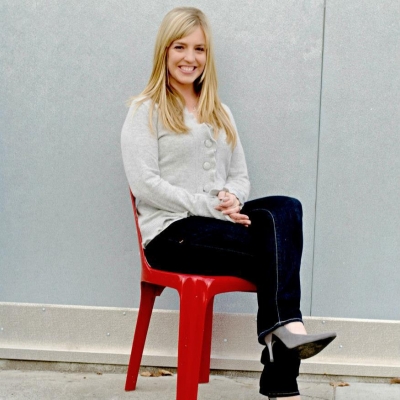 Angela Ruth Strong always loved writing, which influenced her study of journalism at University of Oregon. She released her debut novel Love Finds You in Sun Valley, Idaho in 2010 and started IDAhope Writers to help encourage other aspiring authors. Currently she lives in the Boise area with her husband and three teens/tweens who give her more ideas than time to write. Please visit her at her website.