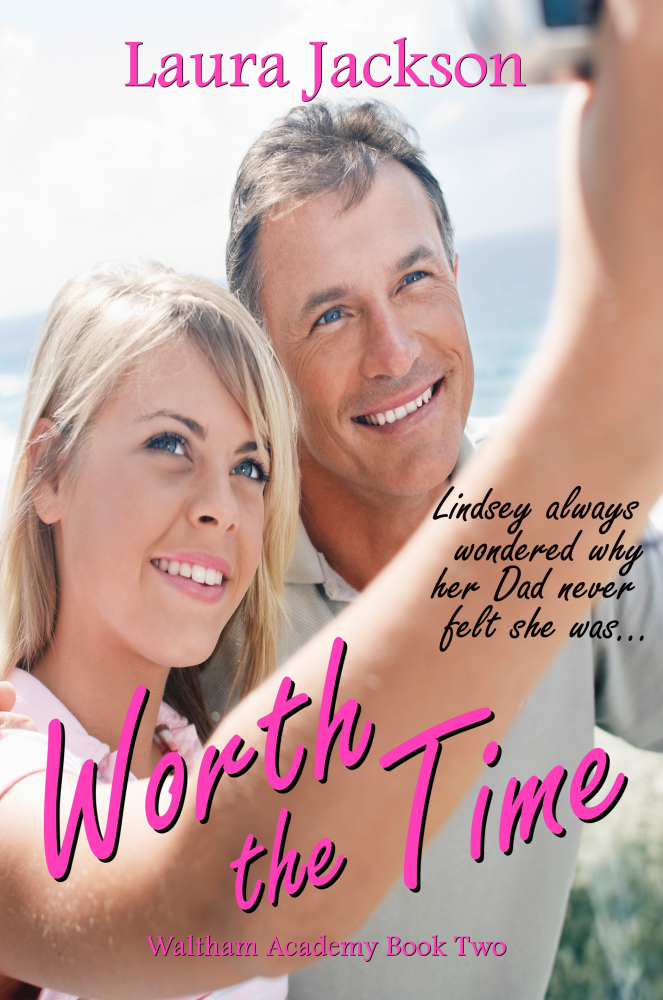 Featured book: Worth the Time
Author: Laura Jackson
Publisher: HopeSprings Books
Genre: YA – coming of age
Stand alone or series: Book two in the Waltham Academy series
Target age: 14 and up
I'M PLEASED TO HAVE AUTHOR LAURA JACKSON RETURN WITH A GLIMPSE OF WORTH THE TIME, THE SECOND BOOK IN HER WALTHAM ACADEMY SERIES.
LAURA IS OFFERING A GIVEAWAY OF WORTH THE TIME. CHECK BELOW TO SEE HOW TO ENTER TO WIN.
Laura, It's a pleasure to welcome you back to Teens of Today and Tomorrow. Tell us about your new release, Worth The Time.
Lindsey is the mean girl from Worth the Wait. On the outside, she has it all together, but inside, she's lonely. Her dad walked away before she was born, and her mom's never around. When her biological dad comes back into Lindsey's life, will she learn that God has loved her all along?
I remember Lindsey! She certainly emulated the typical mean girl. What message do you hope teens will receive from this story?
I pray they know exactly how much the God who created the universe loves them and actively pursues them.
It's not always easy for teens to realize that, especially if they don't feel loved by family members. How much of the scenes in your books are based on personal experiences from your own youth?
Some are based on things I experienced but not many. I was more like Ellie than Lindsey, except for my sarcastic comments. So, that made writing Lindsey's story a little harder.
I tended to be more of an Ellie myself. What is your fondest memory of your teen years and why?
I remember the mission trip my class took for our senior trip. We went to Costa Rica and helped pour concrete, paint, and get a place ready for summer camps. There were crabs in the shower—need to use that in a story sometime.
It was my first mission trip and opened my eyes to my responsibility as a Christian to go and to share the gospel as well as support those going.
Wow, you are fortunate to have had an experience like that at a young age. What is your most painful memory and why?
Ahh, how much can I share? It involves a boy who I loved. He promised me the world and then walked away. First love is so hard.
How well I know. The boy I dreamed about day and night ended up inviting one of my best friends out on a date. Who is your favorite character (in Worth the Wait & Worth The Time) and why?
I love Lindsey. She grabbed my heart, and I'm glad people are seeing her the way I do. I always root for the underdog.
I had a feeling there was more to Lindsey than meets the eye in Worth the Wait. What do you think is the biggest obstacle to maintaining Christian values for teens today?
There's a lot of pressure from the world, especially from the media. Christian values are bashed constantly, and it can wear you down.
Stay strong in the faith. Connect with a good church with programs for the youth. Surround yourself with believers who encourage and support you in your walk with Jesus.
And please know there's an author in Houston praying for you—even if I don't know your name. Jesus does.
Well said, Laura! Thank you so much for spending some time with us!
Thanks for having me!
LEAVE A COMMENT TO BE PLACED IN THE DRAWING TO WIN A COPY OF WORTH THE TIME BETWEEN NOW AND MONDAY, FEBRUARY 2ND AT MIDNIGHT MST.
(international winner – ebook, U.S winner – choice of ebook or print copy)
To read a previous interview with Laura, click here.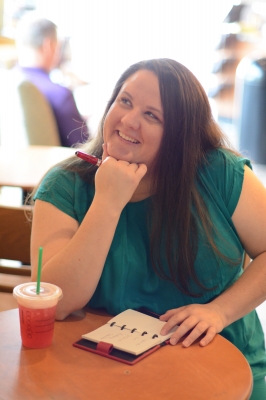 Laura Jackson loves books. Back in third grade, her cousins teased her because she was reading a very thick book about the battle of New Orleans. She doesn't remember anything about that battle now, but she remembers wondering why they didn't want to read it.
After graduating with a BA in English and history (where she didn't learn anything about that battle of New Orleans), she taught 7th grade language arts for eight years. That's where she fell in love with YA books. Worth the Time released earlier this month.
Connect with Laura: