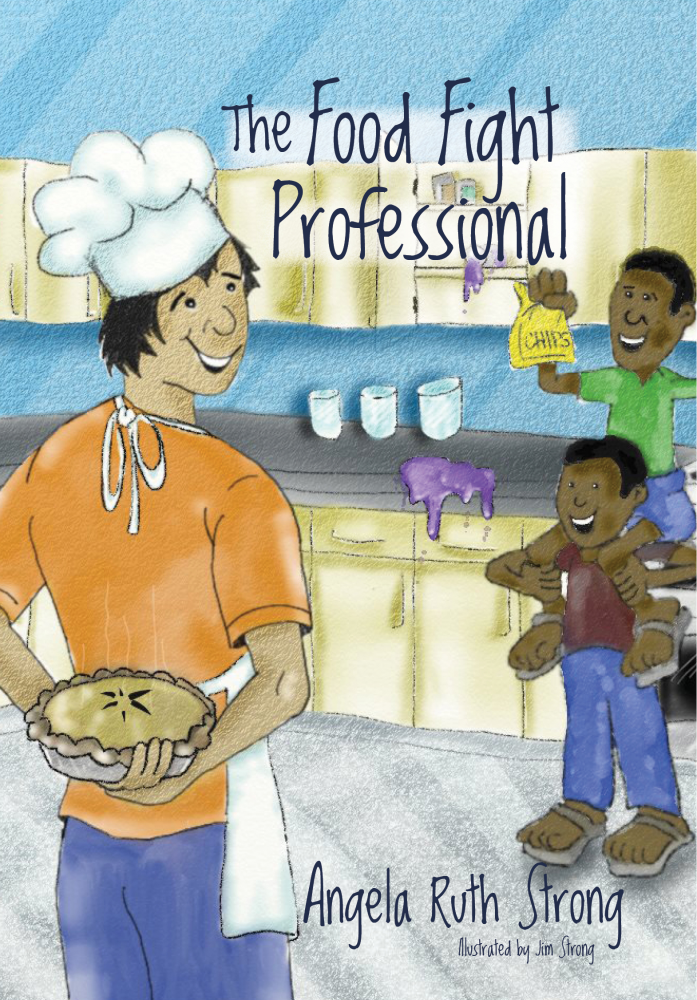 Featured Book: The Food Fight Professional
Author: Angela Ruth Strong
Publisher: Ashberry Lane
Genre: Middle Grade Christian Humor
Stand alone or series: Fun4Hire series
(Book #1 The Water Fight Professional won Idaho Top Author Award in 2014)
Target age: Age: 8-12
AUTHOR ANGELA STRONG IS BACK WITH ANOTHER BOOK IN HER FUN4HIRE SERIES. SHE LOVES TO WRITE FOR KIDS AND SHARES AN IMPORTANT LESSON LEARNED BY HER CHARACTER, JOEY.
ANGELA IS OFFERING A GIVEAWAY OF THE FOOD FIGHT PROFESSIONAL. CHECK BELOW TO SEE HOW TO ENTER TO WIN.
Sometimes we think life would be better if we took the easy route. We want to have good grades without doing homework. We want to eat amazing meals without washing dishes. We want to have money to spend without earning it first. But as my character Joey Michaels learns in The Food Fight Professional, the easy route isn't nearly as rewarding as accomplishing a goal Y through hard work.
Joey gets fame and fortune when his food fight videos go viral on YouTube, but there's something missing. He's missing the pride that comes with a job well done. He's missing the satisfaction that comes with pursuing a purpose. He's missing the empowerment that comes from knowing no matter how big or small a person is, they can make a difference in the world.
So I challenge you to find your purpose. Find something you are good at and something you enjoy and something that touches lives. Whether it's through taking care of a pet or picking up litter or drawing chalk art on the sidewalk, you can make your world a more beautiful place.
I encourage you to dream big. To ask God for direction. And to never give up.
It's no accident you were born. It's no accident you are reading this blog. It's no accident that you live where you live with the people you live with. You are here for a reason. You have a purpose.
I hope you get a chance to read my story, and I would love to hear about yours, as well. Please comment below to share your purpose and be entered to win a free copy of this book.
Because I believe your life can be full of life-changing adventures, just like Joey's.
Back cover blurb for The Food Fight Professional:
I, Joey Michaels, am the Food Fight Professional. Basically this means that if food is flying in the school cafeteria, people think I'm responsible. The good thing is that my punishment of working at a rescue mission shows me how I can use my reputation in a good way. I decide to organize a food fight to fight hunger.
Winning the food fight would be a lot easier without the following three problems:
1) The neighbor girl who records all my mistakes and post them to the internet
2) Her new adopted brothers from Haiti who don't think wasting food is a laughing matter
3) A school principal who wants revenge for the pie I smashed in her face
But I really think that if I can keep from making too big a mess in the kitchen this time around [Anchor] , I just might be able to have my pie and eat it, too.
LEAVE A COMMENT TO BE PLACED IN THE DRAWING TO WIN A COPY OF THE FOOD FIGHT PROFESSIONAL BETWEEN NOW AND MONDAY, MARCH 16TH AT MIDNIGHT MST.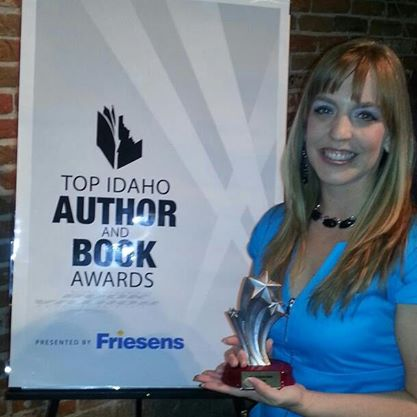 Angela Ruth Strong didn't run businesses as a kid, but in 7th grade she did start her own neighborhood newspaper. This specific childhood interest led to studying journalism at the University of Oregon and having her children's stories printed in over half a million publications. To help out other aspiring authors, Angela founded IDAhope Writers in Boise, Idaho where she currently lives with her husband and three tween/teens (who seem to enjoy food fights more than she does).Find Angela online at her website.