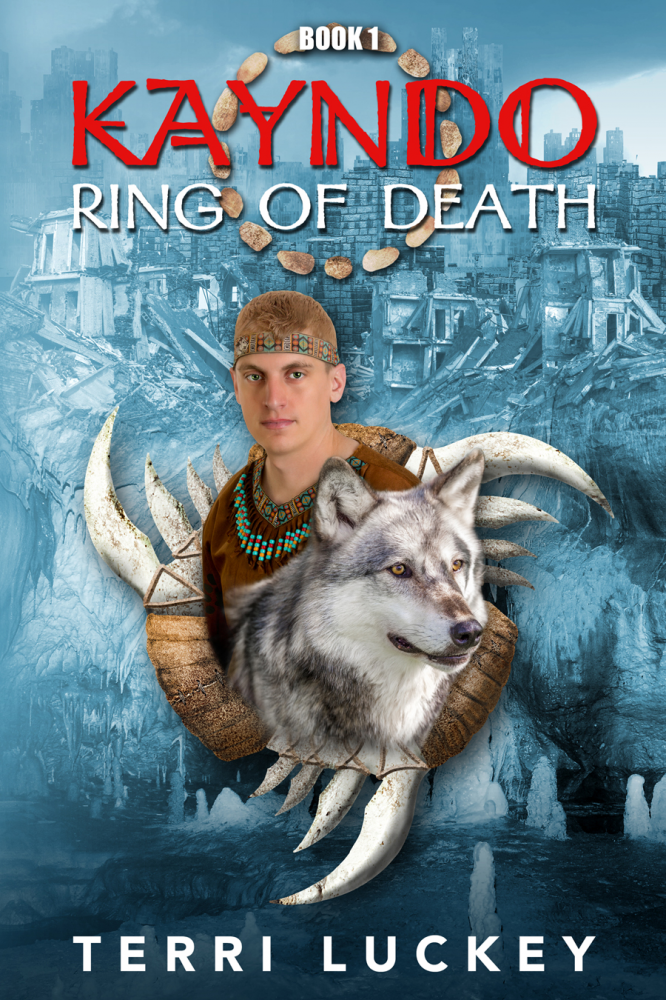 Featured book: KAYNDO Ring of Death
Author: Terri Luckey
Publisher: Terri Luckey Books
Genre: YA fantasy
Series: First in the KAYNDO series trilogy.
Target Age: 13 to 16
I'M PLEASED TO INTRODUCE TERRI LUCKEY, AUTHOR OF THE YA KAYNDO SERIES TRILOGY. TERRI SHARES THE TWISTS AND TURNS IN HER WRITING JOURNEY THAT ULTIMATELY LED TO PUBLISHING SUCCESS.
Don't Give Up on Your Dream!
by
Terri Luckey
The advice I would give any writer, young or old is never to give up on your dream.
From the time I was ten years old, I knew I wanted to write books. In fifth grade English class, an author came to our school. I was really excited. We had to write a story for him and he was going to give us his opinion. I sweated plenty over that story. The day came when we got them back. On the top of mine he wrote inspiring, but he had terrible handwriting and I thought it said uninspiring.
I was crushed! I refused to write anything else in class and my grade took a dive. Then, my older brother looked it over and showed me there weren't enough lines in front to be un. And if it was un, I wouldn't have received an A. When he finally convinced me, I went back to writing. But one person's opinion and handwriting almost stopped me before I really started.
I loved reading books, writing, and animals growing up. When I told my father I wanted to be an author he said, "Authors don't make money, be a vet." So I shadowed a vet and they let me see a surgery. The blood and guts made me feel faint. My vet career was very short lived.
I did do several others things. I worked in dog grooming, as an animal control officer, a homeless advocate, and a substitute teacher. When I went to college, I wanted to write, but I needed a paycheck, so I majored in journalism and worked as a reporter, promo writer, and advertising writer. I enjoyed all those jobs and I'm thankful I had those experiences, but I finally decided I had to try and do what I really loved, write books. Then, I began the Kayndo series.
At first, the advice I got was so contradictory. I wrote in third person, and someone said I should change to first person because that's what was popular now. So I rewrote it. Then I didn't like it, so I changed it back. I made a whole bunch of huge changes like that. I don't know how many early drafts I made of my first book, but I'm guessing at least ten.
I joined ACFW and my CRIT group, Fantasy for Christ. They really helped me and encouraged me, even though those first drafts were terrible. I had to learn how to write differently. Novel writing is not the five W's. I entered some contests. I got some good feedback and scores and some that weren't so good. Like what happened in fifth grade, only this time it wasn't a mistake.
Then I went on-line and to a conference and started pitching my MS to publishers. It didn't fit into a pinhole. Some said it was too Christian, others said not Christian enough. I call it fantasy with a spiritual element.
The wonderful news is, it's a great time to be a writer and there're lots of avenues available. So I decided to self-publish. I paid for an editor, a proofreader, and cover designer. I was ready. Then, I had a small publisher decide they liked the book, but it would have taken several more months. I wasn't willing to wait. It had already been five years. I hit several snags during the publishing process and it was really frustrating, but I got through it.
So now I'm an author with my own imprint, Terri Luckey books. My next book, Kayndo Ring of Despair, will be released, hopefully in May. And I'm really glad I didn't stop chasing my dream. Whether my books sell a thousand copies or a million, I feel like I'm doing the thing I was meant to. I'm living my dream and I've heard from a number of readers who tell me they loved the book. What an awesome reward!
So if your dream is writing a book, don't give up. You'll have terrible days and naysayers but don't let the discouragement get to you. As Codee in my book would say, "When someone tells you, you're not able to do something, prove them wrong."
Back Cover Blurb for KAYNDO: Ring of Death
No one gains a wolf companion or a place in Wolf Mountain Pack without proving they deserve it. After the wars, the Ancients' guns and other technology are banned on Terra. Sixteen year-old Dayvee has only his knife and chakram to survive the clan's training, the wilderness, and threats like mountain lions...but his malicious training leader, Nero, is out for blood. His hatred will test Dayvee's resolve, courage, and friendships. But even deeper trouble than Nero brews in the Kingdom of Taluma and a Kayndo—an animal master—may need to rise to defeat it.
Find an epub sample, mobi sample and pdf sample of KAYNDO: Ring of Death here.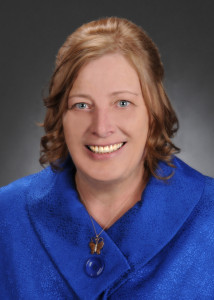 Terri Luckey's writing experience includes working for newspapers, radio, and television as a reporter, commercial script writer, in promotions, and editing. She currently resides in Illinois with her husband and their border collie, who loves to play soccer. She has lived in several other states including Iowa, Kansas, Arkansas, Texas, Florida, and Arizona. Wherever she goes, she loves to take a good book. Her favorite stories are those that allow her to escape reality into a beloved world of fantasy. She strives to give her readers that same enjoyment.
Visit Terri at her website, where readers can also download a free sample chapter of KAYNDO Ring of Death.To receive 25% off an e-book visit Smashwords and enter the code ZH38Y