I'M EXCITED TO POST THE WORK OF FOUR YOUNG WRITERS! THANK YOU LADIES, FOR SHARING YOUR TALENT WITH US!
LUNA FLAMINA
by
Autumn
she dipped her toes into a river,
the ripples falling away from her
shining like mercury
and she could see herself in the remnants.
her chest rose
with the blooming
of the
tulips
and fell with the
cycles of the moon.
her cheeks were the sun,
pale and glazed
and her eyes gave off a heat
you could only reach
when falling,
falling under her gaze
and under her feet.
she slipped off her shoes in the winter
so she could be bare
when the trees were,
and in the spring when the ice melted
she dipped her toes into a river.
################################################
MATERIALS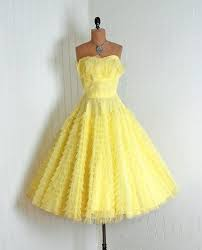 by
Edyth
Before I was alive, my brother, a boy of four years old, asked for a dress. My parents took him to the thrift store and he picked one out; it was yellow and it was the one thing he said he would ever ask for. He put it on, twirled around, then took it off and crumpled it into a ball to be put in the corner of his room. He never picked it up again.
There is a great divide between entering the consumer lifestyle and letting the lifestyle consume you, letting it devour your existence and rebuild all you are on empty foundations and misplaced happiness. The happiness placed in materialism is the only happiness we have come to know.
When I was eight, my parents taught me to think about my actions, but did they ever think that every time they bought me another trinket that I didn't need they were giving in to the world? I realize now what advertisements are attempting; I know the feel of new toys in my hands that fit like New York skyscrapers into a skyline made of puzzle pieces, although I do know that at least one is always missing.
The first step is teaching people to love, and then it becomes as easy as I thought the world was. When I was ten, I spent days walking in hundred degree heat and minus ten degrees cold, and I wished to smell old paper and hold hands again. Teaching people to love is easy, but teaching them to know love is much harder. It's like teaching a baby to walk and a deaf man to truly see even without hearing laughter and the sounds of robins. Although so many people have managed before I find that it's not so easy as to give commands and hope they understand. God knows they never do.
In between open moments and lost memories we find that while we have been taught to live and love, all we are living are lives of loving things that can never love us back.
Many people have told me that I am special, but I am no more special than the other little girl wanting things, always wanting, and every time she wants, a petal of her gratitude decomposes into the dry earth. Tell me this. Why is the human urge to own so much greater than the force of giving? Why are we so compelled to take hope we never give back?
Now that dress sits in the corner of the world's room, lingering in the dust.
################################################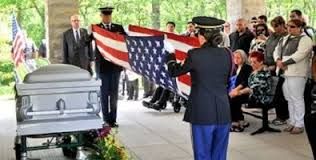 GOING HOME
by
Sydney
Going home is always the fourth or fifth phrase you hear when you're burying your Grandfather in the Christian Religion. That's what everyone said to me, the eleven year old little girl wearing a pink and green butterfly dress at the funeral of her only male role model.
My Grandfather was a veteran, he served in the war and died at 93. He had Alzheimer's and a mean streak. I got that from him. I don't remember him healthy, but I was told he loved me more than he loved his own life. His death had never really hit me hard, but on those summer days when I eat banana pudding, I am reminded of him and his essence.
I never understood the depth of death, and I never knew why everyone, was crying and I couldn't shed one tear. My mom had said that we cry for loss and regretting the way we treated the dead. I should've been bawling, because I regret not loving him more.
################################################
REVIVAL
by
Edie
when your voice gets tucked beneath
skin
and your fingers slip into hibernation
between the layers of your
movement
you will find that it is easier to breathe
easier to lift your eyelids awake.
You find yourself coming back to life
for the second time.
not even I
who feeds you the fuel
–keeps your heart pumping–
can see beneath your skin
nor can the
clouds who block the stars from dancing in their constellations,
not the sun who tells stories with her native lips.
I found you drowning in water,
the cut-out pieces of reality [Anchor]
you left behind.
And next time I need to kiss your swollen lips
(giving oxygen)
reviving
remind me why I traveled so far
to bring you home again.
################################################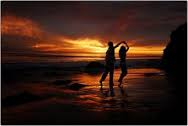 NEGATIVE SPACE
by
Edie
she finds strength in his weakness
the way movement sculpts their
dances of negative space
they sculpt the curves of their stomachs and necks
molding pieces of personalities they once recognized into
something more presentable
whether we believe it or not–we are all philosophers
testing the boundaries of reality and reason
(boundaries made of fabric)
which is
in one way or another what they are doing
testing the ways they can fold into each other
the places that they have carved out of the others' chests
(origami)
They are dancers; night and day intertwining like spider's silk
a circus act of trapeze artists, acrobats and illusionists
And they spend all night under inky black sky
sculpting
molding
carving
until they realize that they are stealing bits and pieces of each other
so slowly
that by the time they finally embody someone else
it is too late.