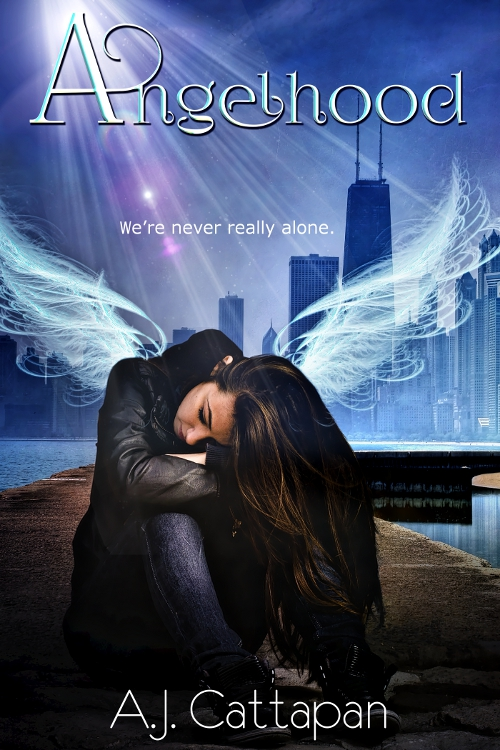 Title of book: Angelhood
Author's name: A.J. Cattapan
Publisher: Vinspire Publishing
Genre: YA supernatural
Stand alone or series: Stand alone
Target age: 13-18
IT IS MY PLEASURE TO WELCOME AUTHOR A. J. CATTAPAN. AMY SHARES WHAT SHE WRITES FOR YOUNG PEOPLE AND WHY.
A. J. IS OFFERING A GIVEAWAY OF AN EBOOK COPY OF ANGELHOOD. CHECK BELOW TO SEE HOW TO ENTER TO WIN.
Amy, you are both a writer and a teacher. Tell us how one profession contributes to the other.
I write and teach for the same age group. I started as a high school teacher and then moved to teaching middle school, and I write both YA and middle grade. So far all my middle grade stories have been in children's magazines, and my first novel is a young adult. This means that as a writer, I am constantly in contact with my audience. I get to hear how the speak to and interact with each other.
As a reading teacher, I get to hear not only what books they read, but why they like the ones they like. For example, I know they don't like books that are weighed down with description. They want enough description to understand clearly what is happening, but they also want the pace to keep moving. If they don't understand the book or it's moving too slowly, they put it down. As an English teacher, I can bring into my classroom a lot of what I've learned about writing.
Sure, I studied writing and the art of teaching writing in all my education classes. However, I can bring to my classroom real-world experience about the publishing business. I can explain why it's important to format your writing correctly (editors and agents simply won't look at it if you're using some weird font that's hard to read, which middle school students like to do!). Also when they ask questions like, "Why is the dog on this cover black when it's described as white in the book?" I can tell them that often the authors have little to no say in the cover design. I was fortunate to have input in my cover design, and I'm thrilled with the results!
What is your favorite part of teaching middle school students?
Their enthusiasm! I'm lucky to teach kids who (for the most part) really love to read. When I taught high school, I was teaching an American Literature class to juniors. It's pretty hard to get sixteen-year-olds excited about Thoreau and Emerson when they've got so much on their plates: college visits, their part-time jobs, relationships, all their extracurricular activities. Middle school life is still full of drama (I can never complain about a dull moment at school!), but many of them still really want to please their teachers.
What sparked your interest in writing?
Anne of Green Gables. I read it in the sixth grade for a book report at the suggestion of my sixth grade reading teacher who I thought was the coolest teacher ever. When I finished the book, I felt like I had read something really special. The characters had touched my heart in ways no other literary characters had done before. I had always enjoyed reading, but Anne, Marilla, Matthew, Diana, and Gilbert were unique. As soon as I finished the book, I knew I wanted to write stories about characters that would capture other people's hearts and imagination.
Where did the idea for your book, Angelhood, come from?
This is a question that is always very hard for me to answer. You see, I hadn't planned on writing Angelhood. I had planned on spending NaNo (National Novel Writing Month) 2011 writing a middle grade mystery. For months, I had researched facts for my mystery story, but as October 2011 wound down, I realized I still hadn't worked out all the puzzle pieces. On October 29, I was standing in the shower (yes, the shower of all places!) and thinking about how all my plans for NaNo were ruined. Also, I was getting really discouraged over my inability to have sold the first two novel manuscripts I had written. All my writing dreams seemed to be falling apart. And I guess it was somewhere in the midst of all that, that I suddenly got the idea for a story about a seventeen-year-old girl who saw all her dreams for the future falling apart, too. To the extent, that she wants to take her own life. Before my hair was dry, I had basically the whole concept of the novel worked out. Within three days, I had the plot outlined on paper and all the major character maps made. I hit the ground running on November 1 and had the 50,000+ first draft written by the end of the month!
What message do you hope to convey to young people with Angelhood?
I hope they learn that they are never really alone. God is always with them. Their guardian angels are always with them. If they feel like they are alone and there's no way out of their problems, I hope they think of Nanette's story and realize that there's a way out of the darkness.
Young people today seem to enjoy fantasy. Why do you think they relate so well to this genre?
Being a teen isn't easy. I don't think it's ever been easy, but as I watch my students struggle with finding their place in this world, I see how much they have to handle that those of us born before the dawn of cyber-bullying and snap-chatting didn't have to deal with. I think fantasy is appealing to them because it takes them outside of their real-world problems. Yet, at the same time, fantasy often presents ways to deal with real-world problems. For example, dealing with arguments among friends or budding relationships is the same whether you're in a contemporary realistic story, or your hero or heroine is a demi-god in a Rick Riordan mythology book or a wizard in a Harry Potter book or simply a regular human battling fantastical creatures. Fantasy books provide an escape from reality yet still hold some truths. Think of C.S. Lewis's The Chronicles of Narnia. They are enduring classics because they take us to a magical world full of wonder and awe, and yet they hold truths about love and sacrifice.
Book Cover Blurb for Angelhood:
Seventeen-year-old theater geek Nanette believes her life is headed toward stardom on Broadway. But when her dream theater college rejects her and her best friend dies in a terrible accident, Nanette decides the world would be better off without her. Unfortunately, the afterlife offers something less than a heavenly situation. Trapped between alternating periods of utter darkness and light, Nanette is stuck following a high school freshman around. Soon, she learns she's a guardian angel, and the only way she can earn her wings is to keep her young charge, Vera, from committing the same sin she did—taking her own life.
Unfortunately, Nanette is missing more than just her wings. She has no tangible body or voice, either. Frustrated by her inability to reach out to Vera and haunted by memories of her old life, Nanette wants to give up, but then she sees what happens when another Guardian at the high school turns his back on his charge. The shock is enough to supercharge Nanette's determination. If she's going to find peace in the afterlife, she's going to have to discover what living is really all about.
LEAVE A COMMENT TO BE PLACED IN THE DRAWING TO WIN AN EBOOK COPY OF ANGELHOOD BETWEEN NOW AND MONDAY MAY 18TH AT MIDNIGHT MST.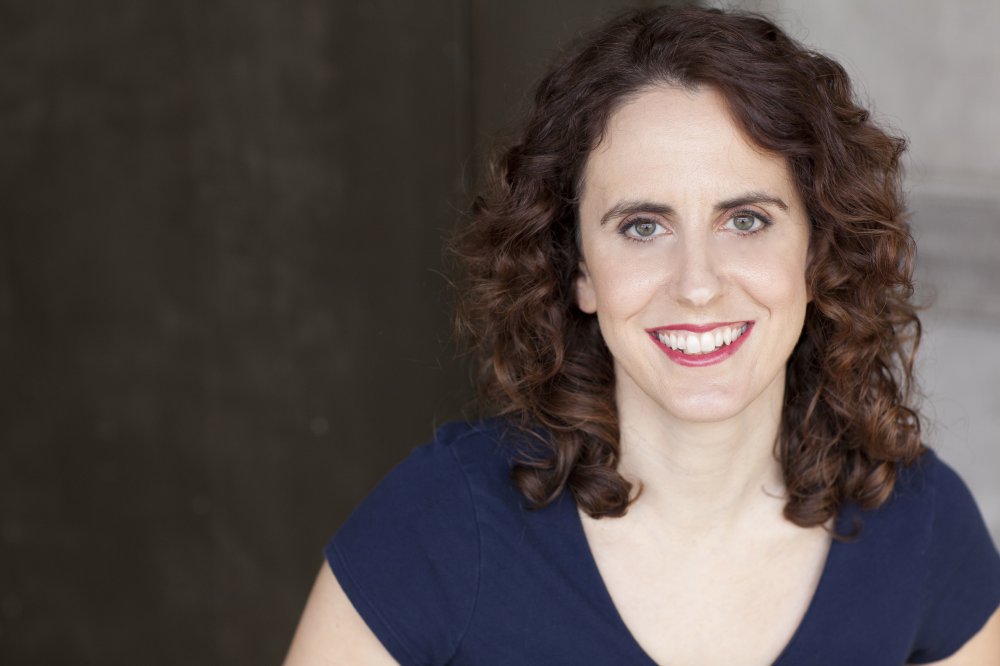 A.J. Cattapan is an author, speaker, and middle school English teacher living in the Chicago area. Her published works include the young adult novel Angelhood, a story in Chicken Soup for the Soul: From Lemons to Lemonade, and numerous short stories and articles in magazines for teens and children, including Highlights and Hopscotch for Girls. She will also be featured in a recipe and corresponding story anthology due out this summer.
Find A. J. online: