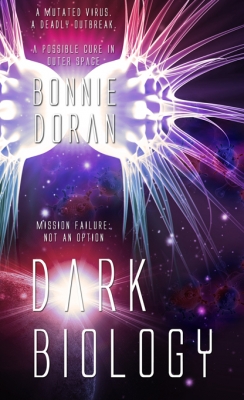 Featured Book: Dark Biology
Author's Name: Bonnie Doran
Publisher: Harbourlight Books (Pelican Book Group)
Genre: Science Thriller
Stand Alone or series: Stand alone
Target age: 20-70
It is a pleasure to welcome my friend, author Bonnie Doran, to The Over 50 Writer. Bonnie offers some good advice for conferees.
BONNIE IS OFFERING A GIVEAWAY OF HER BOOK, DARK BIOLOGY. CHECK BELOW TO SEE HOW TO ENTER TO WIN
Cultivating Contacts from Conferences
If you're headed to a writer's conference, take some tools to cultivate the contacts you make.
Business Cards. Print some business cards that introduce yourself. They don't need to be fancy. There are several online printing companies you can use, or you can get software and print them yourself.
Include your name, head shot, email address, and links to your website, blog, and social media. Your cell number is fine but don't add your street address or home number.

Include contact info for your agent if you have one.

Keep the cards handy. I often put some behind my name tag.

When you meet fellow writers at meals and workshops, exchange cards. When you get home, send an email, "Nice to have met you." Friend them on Facebook. Follow them on Twitter. Comment on their blog.

When you meet people at appointments, hand them your card. Ask for their cards and explain you want to send them a thank you. Send a handwritten note or an email. These professionals seldom get a thank you from writers, so make yourself stand out.
One Sheet. This is a one-page document that explains your book.
Include a summary, intended audience, manuscript details, author bio, and contact information.

You can type a basic Word document with this information, add graphics, or even hire a graphic designer.

Don't spend a lot of time on this. Here's why: Sometimes professionals want to see your one sheet and sometimes they'd rather talk to you about the project.

You can use it to keep focus when you talk. You don't make a good impression when you ramble.
First Chapter. Some professionals will want to see a sample of your writing. If they do, they'll speed read a couple of pages. Don't take the full manuscript.
Bookmarks. You can use these regardless of whether you're traditionally published, self-published, or pre-published. Use the artwork your publisher provides or design your own.
Order your stuff early. Last year, my bookmarks shipped to another customer. This year, my business cards had the wrong phone number. And it's no fun to unjam your printer when you're in a hurry.
A listening ear. When Terry Burns at Hartline Literary meets a writer, he wants to know if this person is a good fit. You should do the same.
The knowledge that editors and agents are human. Don't barrel through your spiel before asking them how they're doing. Conferences are exhausting for everyone.
An attitude. Don't go only to sell your Great American Novel. Pray for the attendees and organizers. Take time to encourage others.
Prepare, connect, and pray. It's that simple.
LEAVE A COMMENT TO BE PLACED IN THE DRAWING TO WIN A COPY OF DARK BIOLOGY BETWEEN NOW AND WEDNESDAY, MAY 14TH AT MIDNIGHT MST. DON'T FORGET TO LEAVE YOUR CONTACT EMAIL SO YOU CAN BE NOTIFIED IF YOU WIN!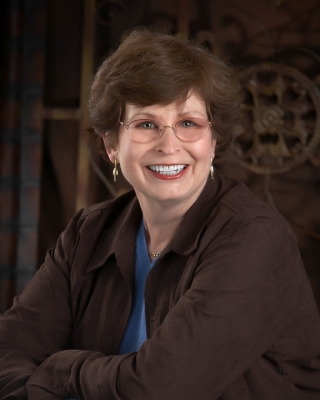 Bonnie Doran's heart is in science fiction. Besides writing, she enjoys reading, cooking, and Sudoku puzzles. Her husband of thirty-one years is a Mad Scientist who owns a 2,300-pound electromagnet. They share their Colorado home with two Siamese cats. Her science thriller, Dark Biology, released October 25, 2013, from Harbourlight (Pelican Book Group). Connect with Bonnie on the web: