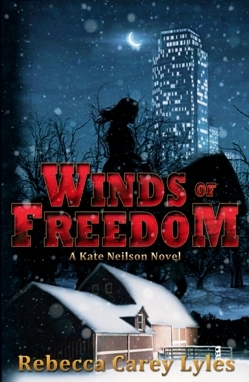 Featured book: Winds of Freedom
Author's name: Rebecca Carey Lyles
Publisher: Perpedit Publishing, Ink
Genre: Romantic Suspense
Stand alone or series: Kate Neilson Series
Target age: Adult
IT IS SUCH A PLEASURE TO WELCOME AUTHOR REBECCA CAREY LYLES. REBECCA'S KATE NIELSON SERIES, ALONG WITH SOME OF HER NON-FICTION BOOKS, HAS BROUGHT HER TO THE TOP OF MY "FAVORITE AUTHORS" LIST!
REBECCA IS OFFERING A GIVEAWAY OF HER BOOK, WINDS OF FREEDOM. CHECK BELOW TO SEE HOW TO ENTER TO WIN.
For many years, my gIoal as a writer was to have a novel published by the time I turned fifty. But God had other plans, and my first nonfiction book, It's a God Thing! was published the year I turned fifty. The book has since been republished and is available online and can be ordered at bookstores. My second nonfiction book (also still in print), On a Wing and a Prayer, was published two years later.
Almost ten years after that, my first novel, Winds of Wyoming, was finally released. Hard as I tried before that, the book was not ready for readers. Today, I thank God the novel wasn't published earlier. I had much to learn about fiction writing. The sequel, Winds of Freedom, followed a year and a half later, and I'm working on the third book in the series plus other projects.
Writing has been and continues to be a learning process for me. I read how-to books, blogs, articles and newsletters, attend classes, conferences and workshops, and do all I can to improve my skills. As I tackle a third novel, I'm reading books like Story Physics by Larry Brooks, Getting into Character by Brandilyn Collins, and Novel Shortcuts by Laura Whitcomb. Plus, I participate in a critique group and I read all types of writing by a variety of authors.
The good news is that no matter how early or late we enter our writing careers, we never have to retire. A delightful, well-published author in her eighties recently spoke to our writers group. She's been writing for children for forty years and has no intention of stopping now. I'm with her. As long as my brain and my body hold up, I'll be pounding out stories on the keyboard—unless, of course, God has other ideas for my future.
"For it is God who works in you to will and to act according to his good purpose." (Philippians 2:13 NIV)
Book blurb for Winds of Freedom, (2nd book in the Kate Neilson Series)
Winter storms blast across the Whispering Pines Guest Ranch, and a cold wind blows through Kate Neilson's soul. Despite her pain, Kate's well-being takes a backseat to the needs of loved ones: her best friend, who's been ensnared by evil; her failing great-aunt, whose dementia care keeps Kate guessing; and Laura and Mike Duncan, whose ranch and livelihood are threatened by a land-grabbing neighbor.
LEAVE A COMMENT TO BE PLACED IN THE DRAWING TO WIN A COPY OF WINDS OF FREEDOM BETWEEN NOW AND WEDNESDAY, MAY 28TH AT MIDNIGHT MST. DON'T FORGET TO LEAVE YOUR CONTACT EMAIL SO YOU CAN BE NOTIFIED IF YOU WIN!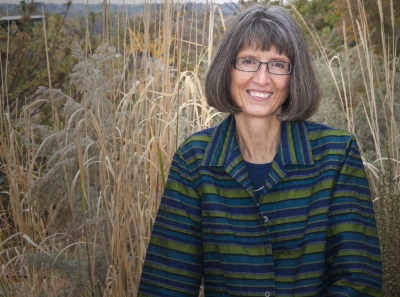 Rebecca Carey Lyles grew up in Wyoming, the setting for her Kate Neilson novels. She currently lives in Idaho, where she serves as an editor and a mentor for aspiring authors and as a coach for women transitioning from prison to life on "the outside." Winds of Freedom is the sequel to the award-winning first novel in the Kate Neilson series, Winds of Wyoming. She recently contributed to a short-story collection titled Passageways, which is scheduled for release this month. Her book can be purchased on Amazon. Find Becky online at her website, on Facebook, on Twitter, or contact her via email.