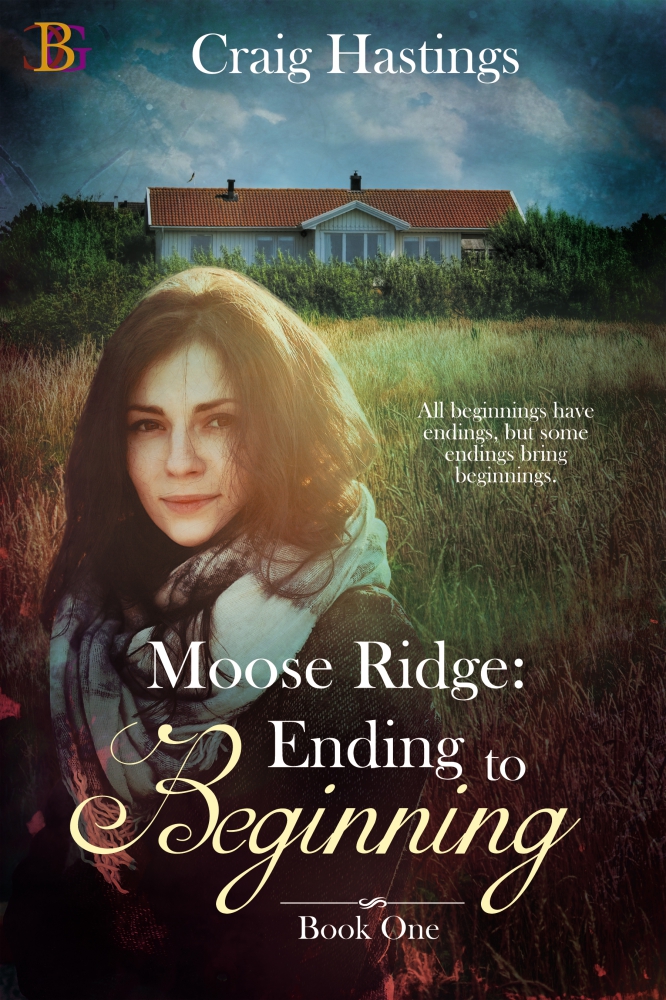 FEATURED BOOK: Moose Ridge: Ending to Beginning
AUTHOR: Craig Hastings
PUBLISHER: Champagne Book Group
GENRE: Inspirational Fiction/Romance
SERIES OR STAND ALONE: First in the Moose Ridge series
TARGET AGE: Adult
IT IS MY PLEASURE TO WELCOME AUTHOR CRAIG HASTINGS TO THE OVER 50 WRITER. CRAIG SHARES INSIGHT INTO HOW TO APPROACH WRITING EVEN WHEN WE GET STARTED LATE IN LIFE.
CRAIG IS OFFERING A GIVEAWAY! SIMPLY LEAVE A COMMENT BELOW TO ENTER THE DRAWING FOR A PRINT OR EBOOK COPY OF MOOSE RIDGE: ENDING TO BEGINNING.
GETTING PAST THE OVERWHELMING
by
Craig Hastings
Sitting with a blank page in front of you waiting for your pearls of wisdom can be a daunting task. But doing it for the first time while in your 50s or older can add multiple levels of difficulty. Then the idea of trying to get your writing traditionally published can make it seem like a truly frightening ordeal.
I've been an avid reader for most of my 65 years. I've also been an avid story teller. Just ask my sisters. Some true, some, well, you get the idea. I have had several favorite authors over the years and a few whose books I've read multiple times. But writing is probably the furthest thing from my skill set. With over 40 years in the IT (computer geek) world, most of my writing was technical, or in languages most can't and never will care to read.
While I read, I'd find spots where I felt something was missing, wasn't explained well, too obvious, or just out-n-out wrong. This started me thinking about how I would handle these, which brought an idea for a book to take residence in my mind. The basic idea remained for longer than I'll admit and I would tweak it as current events came about. I even typed out several paragraphs a few times, but never took it further. For one thing, I wasn't sure how to move forward. I had read and heard about many methods used by writers. From basic or full outlining, defining chapters, character development and background, to name a few. Also, spelling and grammar are not known for being computer programmer's strong points. There's a reason spellcheck was one of the first free programs available.
Then I found what works for me. It was like how I approach programming and design. The simple tool I call 'What if?' Meaning I would start with a, what if, or what would, type question, and go from there. My first book, a thriller, started with the question, 'what would it take for someone to go back to a place where he almost died twice before?' While working on this book, the thought 'What would happen when someone who never heard about God, and was about to give up, found they were surrounded by folks, who had their own devastating events, but kept a strong Christian faith?' came to me and led to my first published book.
Now I'm not saying that once an idea comes to you, everything else is smooth sailing. It's not. But what I am saying is you have to go with what works for you. In the years I've been writing, I've come across as many methods of writing as I have writers. Some only differ slightly, and others are drastically different. But if it works, why question it.
The other tactic I brought from my programming experience is to break any project down to manageable tasks, and concentrate on the task needing completed first. Face it, if you haven't completed the book, you don't need a query letter. Also, you can't edit what you haven't written. In the fiction arena, no agent or publisher wants to hear about a book you're planning on writing. So, step one is writing the book and let the other tasks take the backseat, or better yet, ride in the trunk. You don't need the distraction.
So, I say, sit down at whatever setting works for you, be it computer, typewriter, or even pad & pencil, and write. Will your first draft be perfect? No. Does it need to be? No. Will there be spelling and grammatical errors? Yes. Does this matter? No.
But what about your age? You ask. First, think of this, who has more life experiences? Who has seen the trials that life brings? Who has watched their friends, co-workers, neighbors, or family struggle with life's ever-changing demands? Someone in their teens or twenties? Doubtful. Maybe a few, and maybe a few more might imagine what it could be like. But those with a few years behind us can work from experience. From the knowledge we've learned and the emotions we've felt while following the path we tread.
But more importantly, when was the last time you checked the age of a debut author before you decided to read a book?
My advice to all who desire to be a writer, no matter what their age, experience, educations, or anything else for that matter is: WRITE!
You can't be an author without first being a writer. And you can't be a writer if you don't write. So, write what you want. Write what you feel. Write whatever your mind congers up out of nowhere. Just write. You can always go back and polish it later.
Back Cover Blurb for Moose Ridge: Ending to Beginning:
For New Yorker Jazmine, the journey from blissful to shattered was only a 4-hour flight. She came to Wyoming to join her soulmate, who she supported through his medical school. But he's moved on, abandoning her in this small western community. Now she needs a job, and to forget him. Not to mention a reason to live. The town's welcome helps, but when another crushing blow comes, she wants to run. Is the faith and strength of another enough to risk staying and relighting her flame of hope?
Buy Links:
https://authorcraighastings.com/ending-to-beginning
Amazon: http://ow.ly/P68G30rXXBi
Goodreads: https://www.goodreads.com/book/show/58657447-moose-ridge
Barnes & Noble: https://www.barnesandnoble.com/.../moose-ridge.../1139953616
Champagne Book Club: http://ow.ly/8jUg30rXXBA
Others: https://books2read.com/u/mYGxKP?redirect=off
DON'T FORGET TO LEAVE A COMMENT TO BE PLACED IN THE DRAWING TO WIN AN EBOOK COPY OF MOOSE RIDGE: ENDING TO BEGINNING BETWEEN NOW AND SATURDAY, NOVVEMBER 27TH AT MIDNIGHT MST. (Print book will be available at a later date).
BY LEAVING A COMMENT, YOU GRANT PERMISSION FOR YOUR EMAIL TO BE REVEALED TO THE AUTHOR IF YOU ARE THE WINNER TO FACILITATE RECEIPT OF YOUR BOOK.
Patti's Review of Moose Ridge: Ending to Beginning
Jazmine Strake finds her dreams shattered when she arrives in a small town in Wyoming and learns the love of her life has moved on without her. Her crushed heart struggles to find any reason for joy or hope. The townspeople embrace her into their community, but it is Sadie, grandmother of the veterinarian Jason Withers where she takes a job, who shows her the kindness and compassion she craves.
Moose Ridge: Ending to Beginning is a slow developing romance fueled by a hefty dose of scheming, prayer, and intervention by grandmother Sadie.
The characters in Craig Hastings' story are unique and engaging. In addition to the main characters, I particularly enjoyed the part the puppies and Stan, the Mountain Dew drinking lizard, played in this delightful novel.
If you enjoy romance with a different twist, you'll find this a fun read.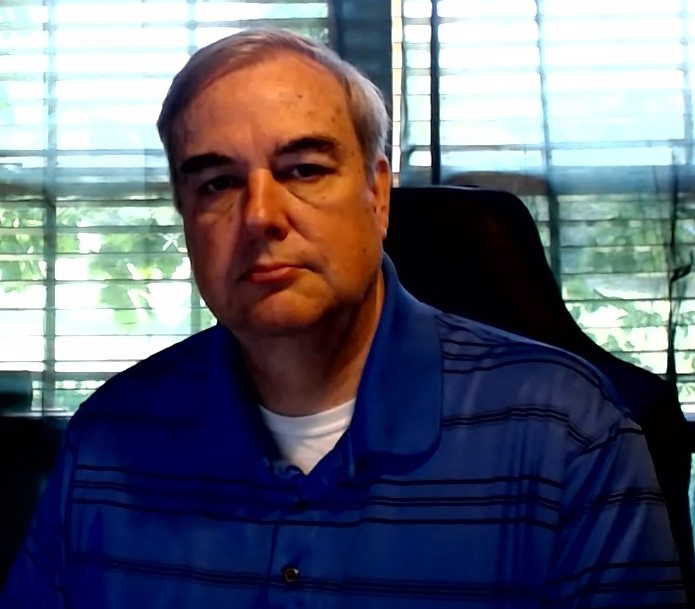 Born and raised in Muncie, IN, Craig Hastings is about as typical middle-America as they come. His 20 years in the U.S. Air Force, followed by another 15 as a DoD contractor, allowed him to live in several places in the States and overseas. After over 20 years in Germany and the UK, Craig hates moving. He and his wife settled in Oklahoma City where their 3 miniature Dachshunds allow Craig and his wife to live with them. He continues working for a major computer company under contract with a major airline manufacturer, which keeps him busy during the weekdays, leaving his evenings and weekends for his writing and maintaining their acreage. Oh, and his major job of taking care of the pups.
SUBSCRIBE TO PATTI'S BLOGS HERE