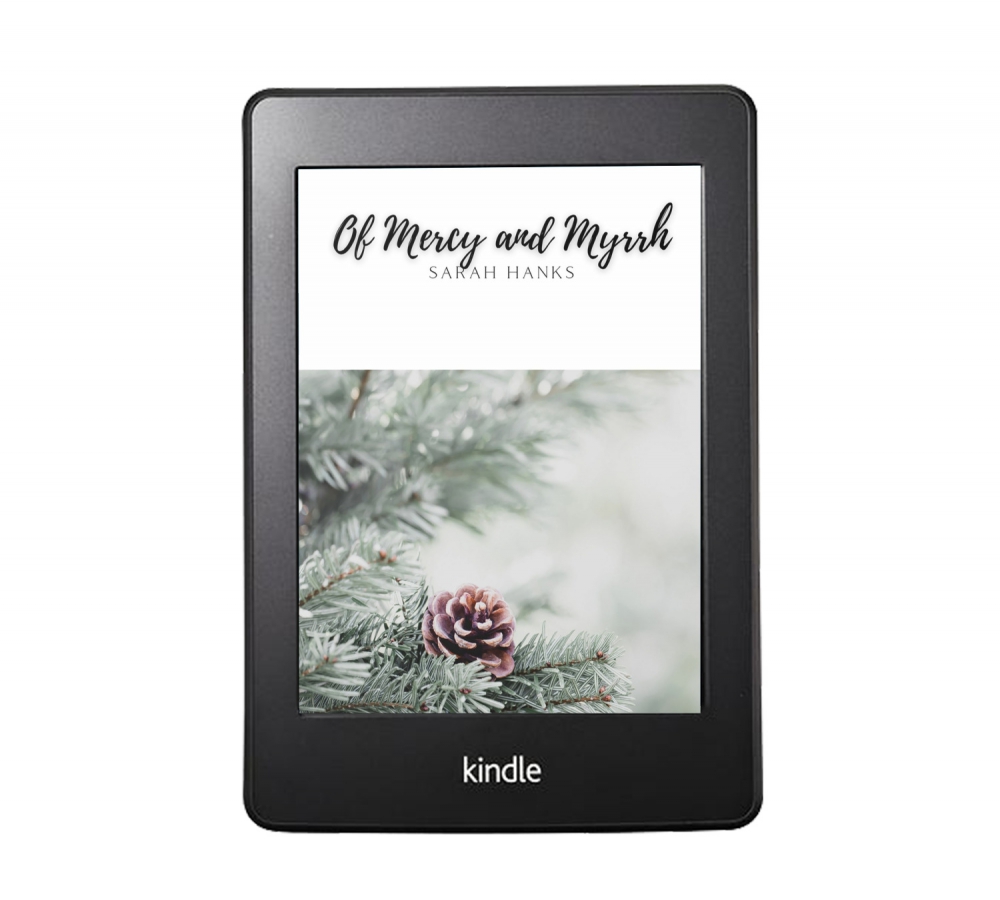 FEATURED BOOK: Mercy Will Follow Me
AUTHOR: Sarah Hanks
PUBLISHER: Messenger Books
GENRE: Contemporary Christian Fiction/Historical Fiction
SERIES OR STAND ALONE: Series
TARGET AGE: Adult
IT IS MY PLEASURE TO WELCOME AUTHOR SARAH HANKS TO THE OVER 50 WRITER. SARAH TALKS ABOUT THOSE IN OUR PAST FOR WHOM CHRISTMAS WASN'T ALWAYS MERRY.
LOOK FOR SARAH'S FREE DOWNLOAD OF HER SHORT CHRISTMAS STORY, OF MERCY AND MYRRH, IN HER POST BELOW.
WHEN CHRISTMAS WASN'T SO WARM AND FUZZY
by
Sarah Hanks
Ah. Christmas. The most wonderful time of the year. A time to write about family, friendship, love, and hope. A time to bring out the warm fuzzies. But what do you do when you write historical fiction about a subject that is… less than warm and fuzzy?
My novel, Mercy Will Follow Me tackles some pretty tough topics. The historical storyline follows Mercy, a mulatto enslaved girl in the early 1800s. She's ripped away from her mother, Charity, and taken to Kentucky. There, she grapples with her deep ache for her mama and her understanding of black and white. As she pieces together her identity and ideals, we see how the enslaved celebrated Christmas in that region. The holidays were quite nuanced for those in bondage. Can one feel joy and gratitude when they are in such an oppressive station? What does hope look like in such a place?
Christmas traditions for enslaved workers varied from region to region and plantation to plantation. Many workers received some kind of gift from their masters, although for some, it was only the required allotment of clothing and food they would have received anyway. For others, a few extras such as hair ribbons or a special ration of sugar made the day special. On many plantations, the master allowed the men to sample his whiskey during the holidays. This, along with a break from work that varied from a couple of days to a few weeks, may have been altruistic or may have been a subtle form of manipulation. Those in power knew that keeping the enslaved workers happy during the holidays squashed rebellion during that time and helped to ensure complaint laborers throughout the year.
Although during this season many may be looking for the pristine, picture-perfect holiday story, gift wrapped in an elegant bow, it may do us good to remember that Jesus entered the picture in a far different way. He chose to come to the poor and oppressed. His entrance was messy, confusing to some, offensive to others, and precious only to those who had eyes to see. Hope incarnate came piercing the darkest night.
As I wrote of Mercy's journey apart from her mother, I wondered what Charity was doing during that time. How was her mama heart bearing up under the stress of sending her sweet girl away? To fill in those gaps, I wrote Of Mercy and Myrrh, a short, Christmas story available for free on my website. This story takes place in Georgetown, South Carolina while Mercy is in Kentucky during book one of The Mercy Series. It can be read as a stand-alone, but those who have come to know Mercy's story will have an extra ah-ha during the unveiling. I invite you to partake of Of Mercy and Myrrh here.
Blurb for Of Mercy and Myrrh
A secret plan thwarted.
Hope birthed in the darkest night.
As the Christmas celebrations of 1830 ensue, Charity and Hiram prepare to flee the plantation
in Georgetown, South Carolina. But what of the child growing in her womb? And what of the
child she sent away long ago?
DON'T FORGET TO DOWNLOAD YOUR FREE COPY OF SARAH'S SHORT CHRISTMAS STORY, OF MERCY AND MYRRH!
Sarah Hanks is an award-winning author of Christian fiction in both the contemporary and historical genres. After spending over a decade mostly writing and teaching Sunday school curricula for churches in her community, she finally jumped into writing fiction full time. She and her husband have eight children of their own, a couple of whom seem to have inherited their mother's love for playing with words and crafting stories. Though Sarah dreams of a cabin by the beach, the family of ten lives jammed together in beautiful chaos near St. Louis, Missouri. She buys ear plugs in bulk.
Visit Sarah's website at www.sarah-hanks.com
Follow Sarah on Facebook or Instagram
Sarah would love to enliven your inbox with emails of hope, healing, freedom, and fiction. Sign up here
SUBSCRIBE TO PATTI'S BLOGS HERE.