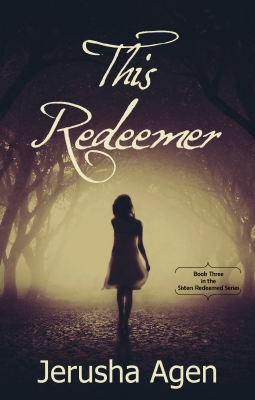 Today, it is my privilege to host Tracy Ruckman, a successful author and publisher who accepts one challenge after another.
HI Tracy. Welcome to The Over 50 Writer.
Thanks for inviting me here, Pat.
TRACY IS OFFERING A GIVEAWAY BUNDLE OF FIVE KINDLE BOOKS, WINNER'S CHOICE, OF THE SELECTION FROM EITHER OF HER PUBLISHING COMPANIES!. CHECK BELOW TO SEE HOW TO ENTER TO WIN.
You earned your Bachelor's Degree this past May at age 50. What obstacles did you encounter in pursuing higher education later in life?
Obstacles – boy howdy. I sometimes wonder if there shouldn't be an "Obstacle" degree for surviving all that life throws at us. The biggest obstacle I encountered during my pursuit of a bachelor's degree was the onset of menopause. I wasn't fortunate like my sister to just one month be pre-menopausal and the next month, be in menopause and then it was all over. The year I started back to school, 2010, I began a nightmare of a roller coaster that gave me severe anemia that took months of recovery and that still continues – it's the ride that will not end! The severity of the anemia has affected all areas of my life, mentally and physically, and amazingly, it was only one of several difficulties I faced.
Other obstacles I encountered include an adult child making some bad choices, then dealing with the consequences of his actions, and having to start life over again (and doing beautifully now!); stretching and juggling finances after husband was forced into early retirement; and even a couple of professors who seemed to enjoy making life exceptionally difficult for their students. It has been an intense four years.
In addition to authoring several books, you own two traditional publishing companies that do things a bit differently than others in the industry. Tell us about them.
Write Integrity Press and Pix-N-Pens Publishing are our two traditional imprints. WIP is our more general line of books, and PNP is our evangelical press, which means all books published with the PNP imprint will have a strong gospel message. Both of these imprints are traditional companies, in that we pay royalties and don't charge authors to publish their books. Most of our books are published in both print and digital formats.
Since we opened, we've published 32 books at this writing, with almost that many more contracted for future release. At the beginning of June, we also opened the doors to a third imprint, TMP Books, which is a subsidy press. Authors can hire us to publish their books at a reasonable price, retaining all rights and full control to their books.
Why open a subsidy press?
The publishing industry continues to change. Writers have more opportunity to get their books published than ever before, and more quickly into readers' hands. But some authors want to spend their time writing, and not worrying about how to do all the logistics of self-publishing like formatting and producing. We organized TMP Books to make self-publishing easy and affordable for authors.
What prompted you to branch out into publishing?
The publishing industry was changing, and it was the perfect opportunity to blend all the skills I'd learned over the years to help authors achieve their publishing goals. Technology opens the door for authors to get their books out there faster than ever – no more waiting years for a book to go through the old processes. I want to help them get there.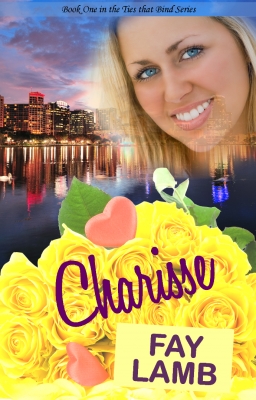 What is the most common flaw you see in manuscripts that results in rejection of the work?
The most common flaw I see is that many writers don't read the publisher's guidelines or follow directions. If a publisher states in the guidelines that they want to see only the first three chapters of a project and the writer sends chapters 2, 7, 15, 27, and 99, the writer instantly makes a bad impression.
Some guidelines or instructions may seem silly to the writer, but after having to set up different aspects of our company, I now understand the guidelines or instructions are there for a reason – usually an internal one that has nothing to do with anything except day-to-day operations. For example, a publisher may request a certain subject line in the e-mail, or request that the query be placed in the body of the e-mail or specifically state to attach the query in a Word document.
All of those instructions could be in place to allow for easier handling within the organization – the person receiving and opening the e-mail can, if instructions are followed, easily forward to the correct department; or e-mail filters could be set up to go into certain files based on certain parameters. It's not the author's responsibility to figure out WHY the rules are there – just follow them to the letter.
Do you have a "perfect story idea" that you would love to see come across your desk? If so, tell us about it!
Most writers have "perfect story ideas" – but they have to work on executing the story enough for a publisher to take interest. I'm open to all kinds of stories – I love to be pulled into a story in such a way that the characters and setting and story line become part of me. All of our authors do that exceptionally well.
Your faith is an essential part of your life. At what point in your various pursuits was your faith the strongest? Weakest?
My answer to this question may seem a paradox, but it's actually biblical. My faith is always strongest when I'm at my weakest, and weakest when I'm at my strongest. Paul discusses this very thing in 2 Corinthians 12, and I'm still trying to heed his advice to be "content with weaknesses, with insults, with distresses, with persecutions, with difficulties, for Christ's sake; for when I am weak, then I am strong." It's not easy to let others see me when I'm weak, and the past four years, I've been at some of my weakest points. Yet owning a business, being responsible to others for all my actions – I need to be strong. So I have learned to fully depend on God's strength to do what needs to be done.
What advice do you have for those who wish to enter the writing/publishing industry later in life?
Not to steal a slogan, but just do it. We never know God's purposes for our writing, but our words could be used to influence one person (perhaps only ourselves), or maybe even millions of people. But until you put the words to paper, they'll influence no one. And honestly, it's never too late to try something new!
So what's up next for you?
In August, I start school again, in pursuit of my Master of Fine Arts in Screenwriting. A couple of weeks ago I thought about how I spent four (long) years learning to write academically. Then I realized that with my new classes, I'll be writing creatively, and I surprised myself by actually getting excited at the prospect!
We're also continuing to grow the publishing companies. We've brought some new talent on board, and my goal this summer is to establish specific departments, delegating assignments so we'll operate more efficiently and effectively. We're at the stage where we're suffering a few growing pains, and these changes should help all of us.
Thank you so much for sharing with us today, Tracy.
LEAVE A COMMENT TO BE PLACED IN THE DRAWING TO WIN FIVE KINDLE BOOKS BETWEEN NOW AND WEDNESDAY, JULY 16TH AT MIDNIGHT MST. DON'T FORGET TO LEAVE YOUR CONTACT EMAIL SO YOU CAN BE NOTIFIED IF YOU WIN!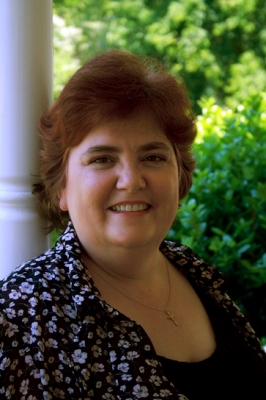 Tracy Ruckman is publisher, writer, wife, and mom. She earned her bachelor's degree in May 2014 and is now pursuing an MFA in Screenwriting. When she's not working, studying, or writing, she likes to eat, sleep, cook, and explore. Connect with Tracy at: