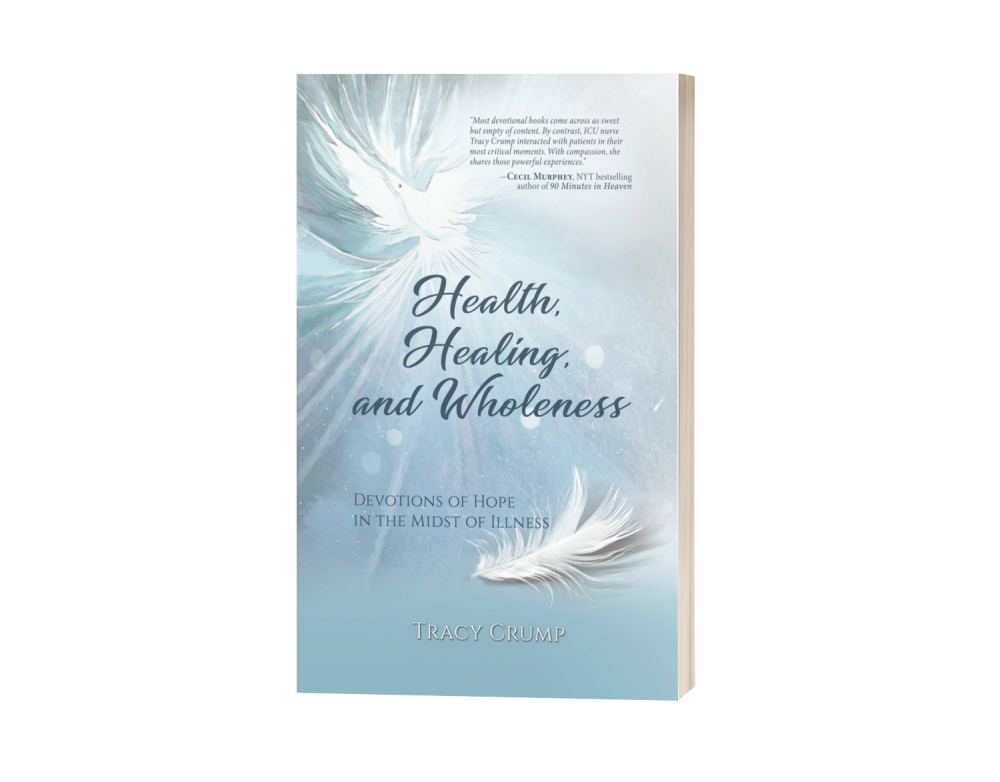 FEATURED BOOK: Health, Healing, and Wholeness: Devotions of Hope in the Midst of Illness
AUTHOR: Tracy Crump
PUBLISHER: CrossLink Publishing
GENRE: Nonfiction/Christian Devotional
SERIES OR STAND ALONE: Stand alone
TARGET AGE: Adult
IT IS MY PLEASURE TO WELCOME AUTHOR TRACY CRUMP TO THE OVER 50 WRITER. TRACY SHARES WHY OUR WRITING SOMETIMES BECOMES MORE FRUITFUL WHEN IT IS CREATED LATER IN LIFE.
TRACY IS OFFERING A GIVEAWAY! SIMPLY LEAVE A COMMENT BELOW TO ENTER THE DRAWING FOR A PRINT COPY OF HEALTH, HEALING, AND WHOLENESS: DEVOTIONS OF HOPE IN THE MIDST OF ILLNESS.
FULL-FLAVORED WRITING
by
Tracy Crump
Everything I've accomplished in my writing—publishing magazine articles, devotions, and short stories; obtaining an agent and publisher; releasing a book—has taken place since I turned 50. And why not? Most of my work has been nonfiction. The more we experience life, the more stories we have to tell and (hopefully) the more wisdom we have to share. Like some foods and drinks, we develop a fuller flavor through aging that only enhances our writing.
Take devotions, for example. The majority commence with a personal story that piques interest and forms a connection between the writer and the reader. That bond gives us permission to dive into deeper spiritual issues. But first we need a story to tell.
I published my devotional book when I was (gasp!) 65. Much of my credibility for writing a book about health issues came from my experience as an intensive care nurse. Since I hadn't worked at a hospital in forty years, my book would have been extremely short if I'd relied only upon events from those days. However, once a nurse, always a nurse. Over the ensuing years, I cared for my mother, my father, and my mother-in-law as well as walked friends through harrowing health crises. Drawing on those experiences lent a depth and variety to the stories I told, something I never would have had forty years before.
My biblical understanding has also increased a little over that time. No, I'm no theologian, but through prayer, Bible study, and hundreds of sermons, God has implanted a few lessons in my brain. Life has also taught me about the goodness of God as evidenced by the beautiful world He created. Spiritual tutorials like these lend power and passion to our writing, and they don't take place overnight.
So don't be discouraged if you got a late start on writing. God may just have been aging you to bring out the delectable, full flavor He wants to see in your writing so your readers will long to feast upon His Word.
Book Cover Blurb for Health, Healing, and Wholeness:
Through her work as an intensive care nurse, Tracy Crump witnessed lifesaving miracles when everyone involved had given up—everyone except God. Crafted with unique examples of God's miraculous power and saving grace, Health, Healing, and Wholeness blends Scripture-rich meditations with biblical principles that highlight God's mercy in times of medical need.
Whether you are experiencing a medical crisis, walking alongside someone who is, or caring for a loved one, these thirty devotions will bring comfort and peace.
DON'T FORGET TO LEAVE A COMMENT TO BE PLACED IN THE DRAWING TO WIN A PRINT COPY OF HEALTH, HEALING, AND WHOLENESS: DEVOTIONS OF HOPE IN THE MIDST OF ILLNESS BETWEEN NOW AND SATURDAY, JANUARY 8TH AT MIDNIGHT MST.
BY LEAVING A COMMENT, YOU GRANT PERMISSION FOR YOUR EMAIL TO BE REVEALED TO THE AUTHOR IF YOU ARE THE WINNER TO FACILITATE RECEIPT OF YOUR BOOK.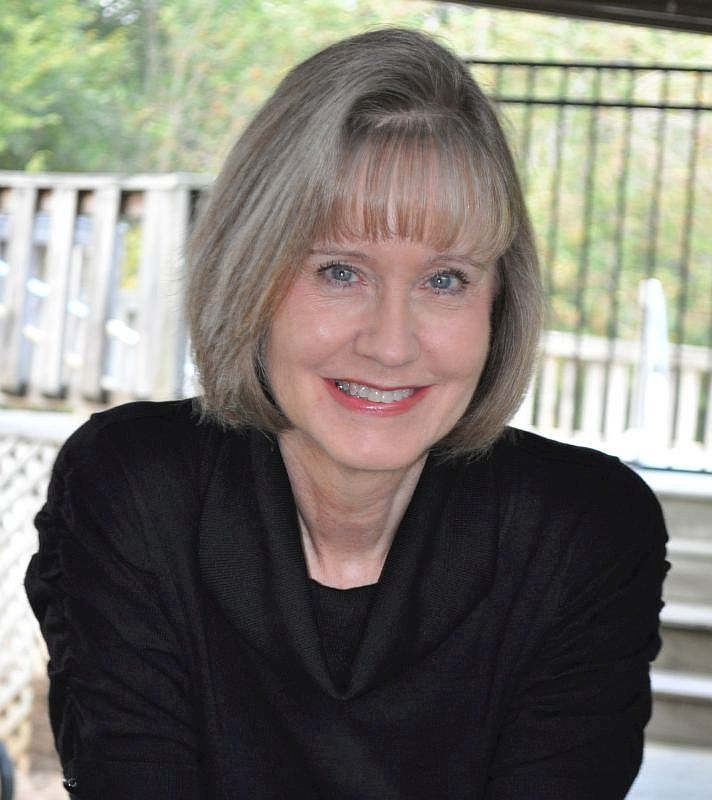 Tracy Crump dispenses hope in award-winning Health, Healing, and Wholeness: Devotions of Hope in the Midst of Illness (CrossLink Publishing). Her writing has appeared in diverse publications, including Woman's World, Focus on the Family, The Upper Room, and Guideposts books. Best known for publishing 22 stories in Chicken Soup for the Soul books, her course on writing for the series is one of Serious Writer's best sellers, and her popular newsletter, The Write Life, includes story callouts. She proofreads for Farmers' Almanac and edits for private clients, but her most important job is Grandma to four completely unspoiled grandchildren. Connect with Tracy:
Website: https://www.tracycrump.com/
FB author page: https://www.facebook.com/AuthorTracyCrump/
Twitter: https://twitter.com/TracyCrumpWrite
Serious Writer course: https://www.seriouswriter.com/tracycrump/
Amazon book link: https://amzn.to/2OinraH
SUBSCRIBE TO PATTI'S BLOGS HERE