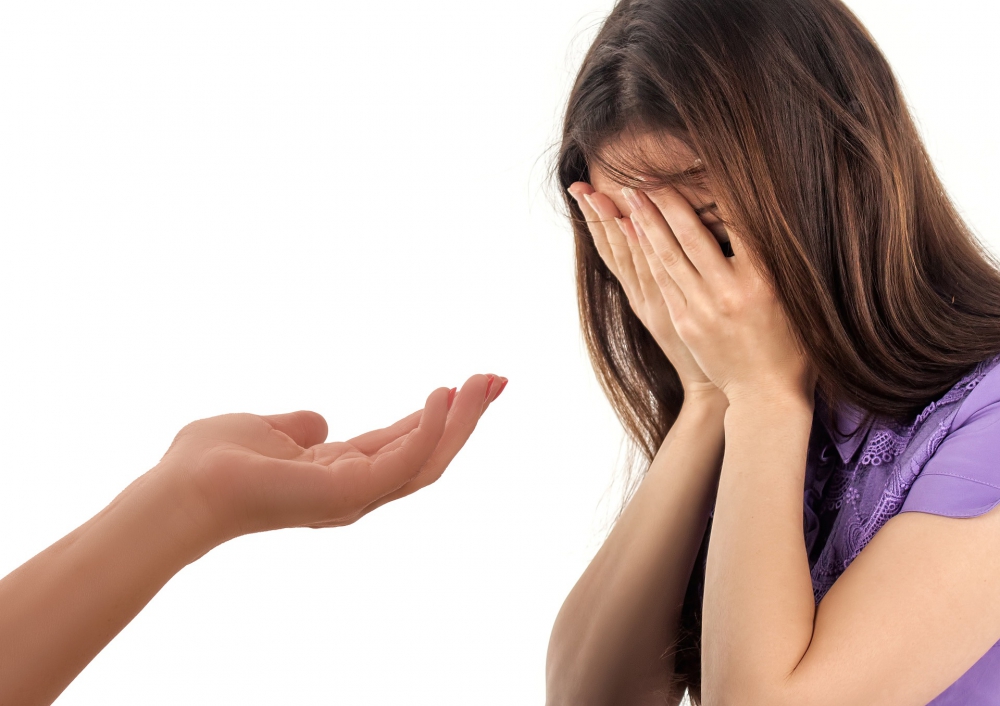 PEOPLE LIKE PENELOPE
by
Patti Shene
My eyes popped in surprise when I saw the name displayed on my phone screen. I swiped it to answer and engaged in a conversation for several minutes with Penelope, who I had not heard from in a few years. We laughed, we got caught up, and we shared in the way only people who have a special bond can do.
Penelope and I met at the hospital where my husband spent months on and off in treatment for vascular issues. One morning, she entered his room with cleaning supplies in hand and went about the business of tidying my husband's room with quick efficiency accompanied by a warm smile. We struck up a conversation and developed a friendship from there.
She became my "go to" person during those many hours I spent visiting my husband, pacing the halls while he slept, or sitting in the waiting room while he underwent some procedure. She lent a listening ear, clasped my hands, hugged me, offered a shoulder for my tears, prayed with me, and spoke words of encouragement and hope.
We went to lunch a couple of times at the Taco Bell across the street from the hospital to collect on the "Rockies Taco Special". I accepted an invitation to her house, where I met her mom, a most delightful lady.
Her mom never did understand how anyone could move from New York to a one stop light town in Southeastern Colorado and remain here for over forty years. I still remember her, "Girl, what's wrong with you? Are you ca-raa-zy???" She declared she could not survive in a town with only one fast food restaurant.
After my husband's last discharge from the hospital where Penelope worked, we kept in touch from time to time with a "how are you doing?' or "Merry Christmas!" text.
When we connected on the phone after so much time, Penelope learned my husband had passed in 2016. Her mom also had moved on to her Heavenly home. Penelope still works at the same hospital in the housekeeping department. I have no doubt she continues to offer support to patients' loved ones with the same big heart she showed me.
We tried to arrange a lunch meeting the last time I was in Colorado Springs, but it didn't work out due to the time of my appointment and her work schedule.
Last night, I again reached for the phone to find Penelope at the other end of the line.
"I need a big favor," she stated.
More than happy to help this sweet lady in any way I could, I responded, "Of course. Just name it!"
"Can I keep my car in your garage for a few days?" Before I could stop her, she proceeded with an explanation of why she needed to do that.
"You want to keep your car in my garage, over a hundred miles from where you live?" I asked with skepticism in my voice.
"Oh, no!" That resonant chuckle I remembered so well reached my ears. She had intended to contact someone else who lives in her neighborhood with the same first name as mine.
I don't know when or if we will get to connect in person again, but I think of how much fun it would be to sit down and have a long face to face visit with Penelope. She entered my life, showed me kindness and compassion when I needed it, and then faded into the background of my daily existence. Like a glimpse at a photograph that kindles warm memories, the occasional phone call or text makes my soul sing.
I think of all the people like Penelope who have touched my life over the years for a moment or for a season. Some I will never see or hear from again here on earth, but our reunion in Heaven will be more glorious than anything we have ever experienced.
Do you have a special person like Penelope who entered your life unexpectedly and provided just what you needed at just the right time?
I'd love to have you share in comments!