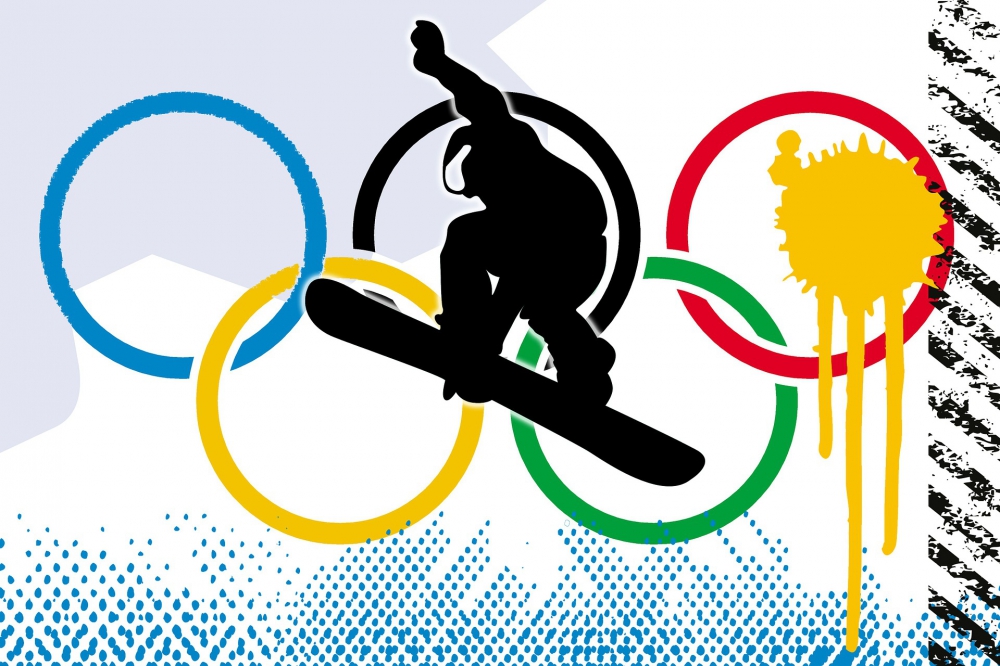 YOU ARE A SUPERHERO!
by
Patti Shene
Colby Stevenson
Lindsey Jacobellis
Makayla Shifferin
Nathan Chen
Shaun White
If you have listened to a news broadcast, picked up a newspaper, or accessed the internet anytime within the past few days, you have seen at least one of these names.
What do they have in common? All five are competitors in the 2022 Winter Olympics in Beijing, China. More than that, all five have overcome amazing obstacles and resonate in the hearts of Americans as superheros.
Colby may not have come away with a gold medal, but considering he is lucky to be alive, he is more than happy to walk away with second place silver in men's freestyle skiing. Unfortunately for Colby, he did not walk away from an auto accident six years previous. He spent months in a hospital and subsequent therapy after suffering thirty fractures of his skull and several other broken bones throughout his body.
Lindsey Jacobellis clinched her place as the greatest snowboardcross athlete in the history of the sport when she claimed the gold medal in Beijing after a bad decision sixteen years ago that threatened to haunt her career. Five Olympic games later and at thirty-six years old, Lindsey's performance will remain etched in the memories of winter sports fans for years to come.
Defending gold medalist Makayla Shiffrin shocked the world not once but twice in two days when she "skied out" in less than fifteen seconds of the beginning of her races in the giant slalom and slalom competitions. A defending gold medalist, the twenty-six-year-old now struggles to collect her shattered dreams and prepare for the events ahead at the games.
Nathan Chen, American figure skater, came into the 2022 Winter Olympics with memories of his disastrous short program debacle in the 2018 games in Pyeongchang, where he finished in an unimpressive seventeenth place. This year, he leaves the games with a gold medal.
Shaun White has announced his retirement from the sport of halfpipe snowboarding, but first, he hopes to claim his fourth gold medal in Olympic history. Filled with anticipation as he launched into his first qualifying run, he took a fall that left him with only one chance left to compete in the finals. He nailed that next run and made it to the finals. The outcome of his last competition remains to be seen.
Each of these competitors have persevered through insurmountable odds to pursue their goal. Throughout Olympic history, we find stories of sacrifice, endurance, perseverance, failure, and success. It is doubtful any of us will meet any of these superheros face to face.
Superheros surround us in ways we often don't recognize every day. They may not wear gold medals around their necks. They may not hold world records in their particular life pursuit. Their names may never appear in newspapers, on television, or all over the internet. You may never even know who they are.
We all treasure memories of a favorite teacher.
Some of us have experienced the soothing comfort of a compassionate health care provider when faced with a medical crisis.
A police officer or firefighter may have saved us from a dangerous situation.
A pastor's few simple words delivered in the midst of a sermon might have contributed to the resolution of a difficult decision.
Are you a superhero?
You are to a child who snuggles into your lap and soaks up your warmth when he or she is hurting, no matter their age.
You are to the friend who calls you with a heavy heart, knowing you will take the time to listen and pray.
You are to the person who wrongs you and then feels the freedom of your forgiveness.
You are to the senior whose hand you clasp as you spend a few minutes and alleviate their loneliness.
You are to the neighbor who receives a meal prepared by your loving hands when they are in need.
You are to the person who laments their mistakes and discovers God's grace through your understanding.
You are to the organization members who see you take the lead and execute the unpleasant job.
You are when you respond to the difficult person in your work place with patience and kindness.
You are when you smile at the tired cashier who accidentally gives you incorrect change.
You are to the person who has watched you deal with adversity and press on through the storms of life.
Who are your superheros?
Whose superhero are you?