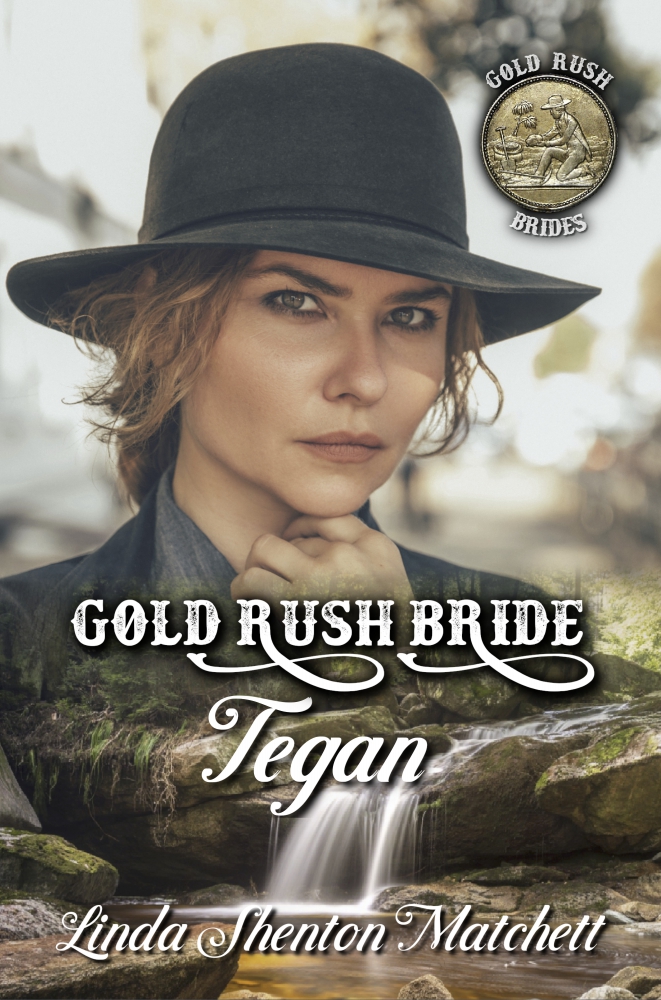 FEATURED BOOK: Gold Rush Bride Tegan
AUTHOR: Linda Shenton Matchett
PUBLISHER: Shortwave Press
GENRE: historical romance
SERIES OR STAND ALONE: Series (book 3)
TARGET AGE: Adult
IT IS MY PLEASURE TO WELCOME AUTHOR LINDA SHENTON MATCHETT TO THE OVER 50 WRITER. LINDA REMINDS US WHO IS REALLY IN CONTROL.
LINDA IS OFFERING A GIVEAWAY! SIMPLY LEAVE A COMMENT BELOW TO ENTER THE DRAWING FOR AN EBOOK COPY OF GOLD RUSH BRIDE HANNAH.
WHEN ALL THE BEST LAID PLANS GO AWRY
by
Linda Shenton Matchett
I am a planner and a chronic list maker. In fact, if I perform a task that's not on my list, I add it then cross it off. Pathetic, I know. Interestingly, I seem to surround myself with people who are the opposite. My husband, Wes, and best friend are both "shoot from the hip," intuitive, spontaneous people, as are many of my friends. The first time Wes and I watched the movie Captain Ron, we couldn't stop laughing after we heard Mrs. Harvey say, "We'll be spontaneous when we have time." My husband still brings up that bit of dialogue.
Now that I'm, ahem, of a certain age, my need for structure and organization seems to have increased. Admittedly, I juggle a full-time job with my writing career as well as volunteer responsibilities at church and a local museum. A schedule is an integral part of my life and ensures I get done what I need to. It also allows me to see where the "holes" are so I know when I'll have relaxation time.
This past year was difficult for me. In February I began to experience health problems. Countless doctor visits and tests took up most of March through August, then treatment took me through the end of October. Residual side effects meant I didn't feel "myself" until Christmas time. In an odd way, the worst of the experience was the inability for me to plan. Anything. The unknown loomed large and close.
I couldn't schedule events because I didn't know if I'd have to cancel. I couldn't commit to book deadlines because I didn't know if I'd feel good enough to write or whether I'd be subjected to another test or need surgery then recovery time.
Fortunately, as a person of faith, I was able to cling to Jesus throughout the ordeal. There were many nights when I couldn't sleep, so I prayed, and He reminded me that I've never been in control. That all my lists and planning were a façade, the mere appearance of being in control. He also reminded me through His Word that He is in command of every moment of my life. That nothing was happening or would happen to me that He didn't already know about.
Do I still make lists? Yes, but I don't take them as seriously. In fact, as I write this, I can see this week's list that has (gasp) six undone tasks. I might get them done, and I might not.
How about you? Are you a planner or list maker? Or do you take life as it comes? Leave a comment for your chance to win an ebook edition of Gold Rush Bride Hannah, Book 1 in the Gold Rush Bride series. Hopefully, it will get you excited for Gold Rush Bride Tegan that will release on February 25.
Blurb for Gold Rush Bride Tegan:
She's out to prove herself. He's only looking for adventure. Neither one realizes they'll find more than gold "in them thar hills."
Tegan Llewellyn has always been different than her adopted family, except Grandmother Hannah, a prospector during the 1829 Georgia gold rush. Now, seventy years later there are reports of gold in Nome, and the opportunity is too good to pass up. But Tegan doesn't count on the dangers that strike from the moment she steps off the steamer, including the threat of losing her heart.
Elijah Hunter has prospected for gold all over the US and Canada and likes being on the move. The last thing he expects to find on his latest search is a lady miner who proves to be nothing but trouble. Can he convince her that leaving is for her own good before it's too late...for both of them?
Purchase Link: http://www.amazon.com/dp/B09R3VNY95
DON'T FORGET TO LEAVE A COMMENT TO BE PLACED IN THE DRAWING TO WIN AN EBOOK COPY OF GOLD RUSH BRIDE HANNAH BETWEEN NOW AND SATURDAY), FEBRUARY 26TH AT MIDNIGHT MST.
BY LEAVING A COMMENT, YOU GRANT PERMISSION FOR YOUR EMAIL TO BE REVEALED TO THE AUTHOR IF YOU ARE THE WINNER TO FACILITATE RECEIPT OF YOUR BOOK.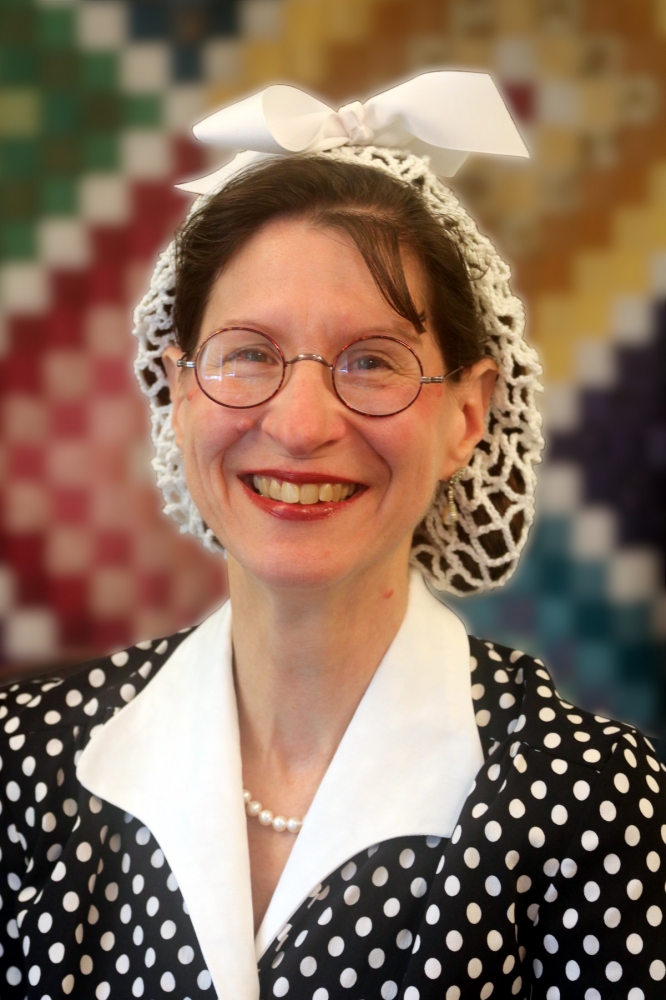 Linda Shenton Matchett writes about ordinary people who did extraordinary things in days gone by. She is a volunteer docent and archivist at the Wright Museum of WWII and a trustee for her local public library. Born in Baltimore, Maryland, a stone's throw from Fort McHenry, she has lived in historical places most of her life. Now located in central New Hampshire, Linda's favorite activities include exploring historic sites and immersing herself in the imaginary worlds created by other authors.
Connect with Linda:
Website/Blog: http://www.LindaShentonMatchett.com
Facebook: http://facebook.com/LindaShentonMatchettAuthor
Pinterest: http://www.pinterest.com/lindasmatchett
Amazon Author Page: http://amazon.com/linda-shenton-matchett/e/B01DNB54S0
BookBub: http://bookbub.com/authors/linda-shenton-matchett
Goodreads: http://www.goodreads.com/author­_linda_matchett
Newsletter Signup: https://mailchi.mp/74bb7b34c9c2/lindashentonmatchettnewsletter
SUBSCRIBE TO PATTI'S BLOGS HERE.