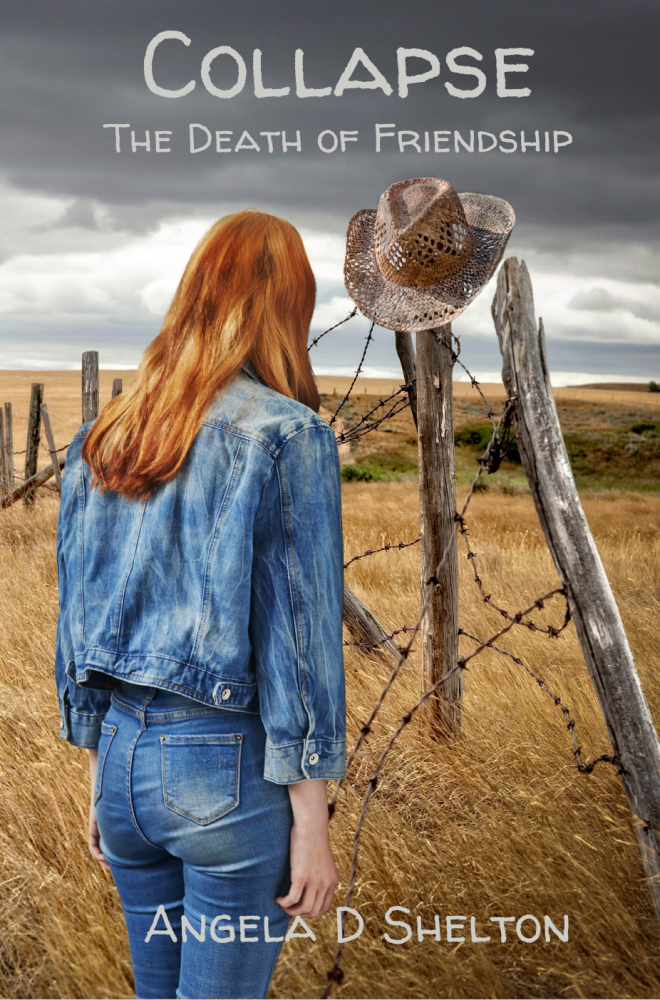 FEATURED BOOK: Collapse: The Death of Friendship
AUTHOR: Angela D. Shelton
PUBLISHER: Two Oaks Publishing, LLC (owned by author)
GENRE: Young Adult and Contemporary Christian
SERIES OR STAND ALONE: Book One in Collapse series
TARGET AGE: young adult through adult
IT IS MY PLEASURE TO WELCOME AUTHOR ANGELA D. SHELTON TO THE OVER 50 WRITER. ANGELA SHARES MOTHER'S DAY MUSINGS.
ANGELA IS OFFERING A GIVEAWAY! SIMPLY LEAVE A COMMENT BELOW TO ENTER THE DRAWING FOR A SIGNED PRINT COPY OF COLLAPSE: THE DEATH OF FRIENDSHIP.
MOTHER'S CURSE
by
Angela D. Shelton
May you have a child just like you!
We jokingly call it the Mother's Curse. If you are a mom and have experienced a challenging child, you may have said it yourself. I've gotten a few giggles out of seeing my nieces and nephews stump my siblings in ways that show whose children they are.
Even though we love our babies, kids challenge us in ways we could never have imagined. And our babies will always be our babies… whether turning three or thirty-three… they're still ours.
It's sad to see how turned around we get in this crazy world. Sometimes human frailties ruin the bond between mother and child. If you've ever worked, or known someone who worked, in specialty areas such as child protective services, the police department, or the Bureau of Investigation, you know just how messed up some of us have become.
But today I'd rather focus on the positive.
Back to that Mother's Curse I mentioned. I'm certain at some point someone placed the curse on my head, though maybe not intentionally. But it seems to have had a wonderful effect.
Although it has taken half my lifetime to recognize it, I now see my mother in myself. Her green thumb didn't pass down to me right away, but I've learned to keep plants alive. But it's more than that… I've inherited the desire to see them flourish.
Also, I now understand her love for animals. She gifted me with the inability to pass by a suffering creature without my realizing it.
Yes, we can take on one more dog who's homeless and injured.
Yes, I can bottle-feed a calf who has failed to thrive.
Yes, I will talk to my bees as I feed them and check their hive, telling them to scoot over so I don't accidentally crush them when I put the box's lid back on.
But you know who I hear when the sound comes out of my mouth? Mom. Her influence in my life is coming out now, and I absolutely love it. I wish I'd inherited her artistic ability, though. Bummer on that one.
So maybe I didn't receive a mother's curse but a mother's blessing instead. My mom's the best, and she brings out the best in me and my life. What a gift.
Love you, Mom!
Blurb for Collapse: The Death of a Friendship
On the verge of losing friendships forever, sixteen-year-old Jan Worthington decides never to trust people again. But when she rejects all strangers in a collapsing society, she must learn to be smart about outsiders before her family has to fight off the marauders headed their way.
Amazon buy link: http://ow.ly/6Pzw30siSNM
DON'T FORGET TO LEAVE A COMMENT TO BE PLACED IN THE DRAWING TO WIN A SIGNED PRINT COPY OF COLLAPSE: THE DEATH OF FRIENDSHIP BETWEEN NOW AND SATURDAY, MAY 14TH AT MIDNIGHT MDT.
BY LEAVING A COMMENT, YOU GRANT PERMISSION FOR YOUR EMAIL TO BE REVEALED TO THE AUTHOR IF YOU ARE THE WINNER TO FACILITATE RECEIPT OF YOUR BOOK.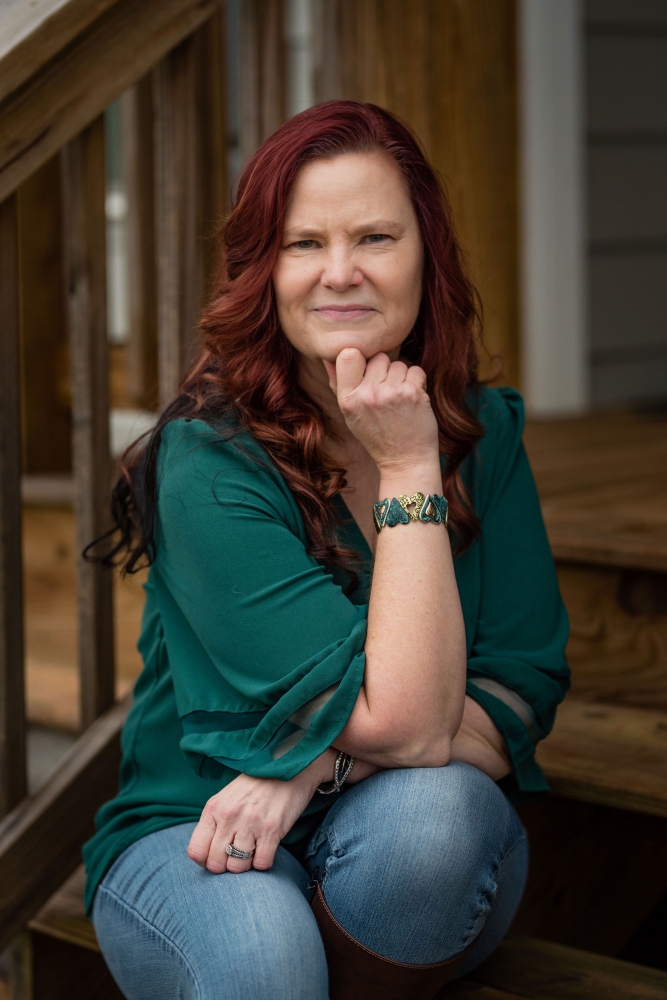 Introducing Angela D. Shelton, healthcare accountant during the work week, farmer in the evenings and weekends, now moonlighting as an author of the new and upcoming Collapse novels.
Born and raised in Erie County, Pennsylvania, Angela moved to Georgia just seven short years ago where she added the title of farmer to her resume. She lives on Two Oaks Ranch with her husband, Tom, two huskies, a dozen chickens, and a herd of Angus cows. Faith and family are her most important assets in life and in her writing.
Calling on her experience on her farm in small-town Georgia, Angela also drew on her husband's military and law enforcement understanding, and her own healthcare connections to create her new series of books. The stories revolve around a small-town Georgia family who turn to farming just in the nick of time to be self-sufficient when the supply chains in the world collapse.
Ms. Shelton is a member of the Christian Indie Publishing Association, the American Christian Fiction Writers, and Word Weavers International. The first book in her series, Collapse: The Death of Friendship is on Amazon and available for pre-order now.
To learn more about Ms. Shelton's work, connect with her at www.AngelaDShelton.com.
You can sign up to be an Advance Copy Reader (ARC) on Angela's website and be the first to read my latest novels for free:
Visit her farm at: http://www.twooaksranch.com
Check out her blog at: https://www.angeladshelton.com
See featured authors at http://www.chainlinkstory.com
Collapse: The Death of Honor on Amazon now
Get an ARC of Collapse: The Death of Honor here
https://dl.bookfunnel.com/twlk0bvld9
SUBSCRIBE TO PATTI'S BLOGS HERE