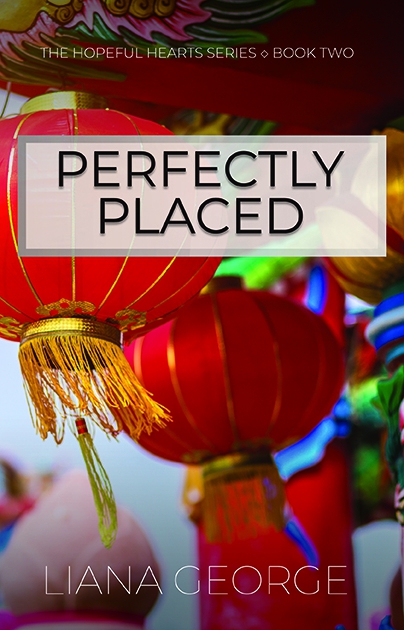 FEATURED BOOK: Perfectly Placed, book 2 in the Hopeful Heart Series
AUTHOR: Liana George
PUBLISHER: Scrivenings Press
GENRE: Contemporary Women's Fiction
SERIIES OR STAND ALONE: Series
TARGET AGE: 35 – 60
IT IS MY PLEASURE TO WELCOME AUTHOR LIANA GEORGE TO THE OVER 50 WRITER. LIANA SHARES HOW HER WRITING STORY TAUGHT HER THAT WAITING IS WORTH IT.
LIANA IS OFFERING A GIVEAWAY! SIMPLY LEAVE A COMMENT BELOW TO ENTER THE DRAWING FOR A PRINT COPY OFPERFECTLY ARRANGED.
WAITING IS THE HARDEST PART
by
Liana George
We're told from a very young age to wait.
Wait until you're older.
Wait until you get married.
Wait until you have kids.
Wait until you have grandkids.
Wait until you retire.
I don't know about you but waiting can be hard! We live in a world where instant gratification is the status quo making the practice of patience a daily struggle.
And if you're a writer, well, the waiting process can be excruciating.
How do I know? Because a few years ago, I was the aspiring author patiently biding my time hoping an agent, editor, or publisher would accept my novel for publication.
That time period tested my patience (and faith) like nothing I've ever experienced, and I hope in sharing my story, you'll learn that while waiting is hard, it's also worth it.
My Waiting Story
In 2017, I made the decision to follow my childhood dreams and write a novel. The only problem was I had no clue how to go about doing that. So, I hired a writing coach and began the long journey of crafting a story.
It wasn't an easy task, but I eventually finished the novel two years later and began the process of querying agents and publishers to gauge their interest. In doing so, I hoped one of them would take on my beloved project.
That's when the waiting truly began. Waiting to meet those agents and publishers at a conference, waiting to pitch to them, waiting to hear those magical words, "Send me the proposal", and then waiting to hear back from them a few weeks later with (hopefully) a positive response.
I did this over and over again for two years with no success.
Finally, I had a big decision to make: should I continue trying (and waiting) for this book to be published or should I move on to something else?
It was a difficult choice. I loved the story and believed it was meant to go out into the world, but if that was the case then why hadn't anything come to pass?
Unsure of what I should do, I went back to the One who directed my steps. I had an idea, a last-ditch effort you could say, to share my novel with others, but I wanted to be certain that was what I was supposed to do.
So, I prayed about it. Day after day. Week after week. But even after all that time on my knees, waiting on God, I didn't feel led in one direction or another. Then, just as I was beginning to think He wasn't hearing me, I had an experience that would change the trajectory of my writing career forever.
I was sitting on my back porch one morning having my quiet time, where I would journal, pray, and read my Bible. But that day, I had also brought with me a stack of cards containing God's promises.
After finishing up my Bible reading, I reached for the stack of cards when I bumped the small table they were on. The cards flew in every direction and covered the floor. Frustrated by my clumsiness, I bent down to collect them. The first one I picked up caught my attention with its simple message: God's best is worth the wait.
At that moment, I felt I finally had my answer. Wait. I opened my journal and wrote down what happened then I thanked God for showing me the way to go. I told Him I was willing to wait for His perfect timing for this story, whether it meant waiting 5 days, 5 weeks, 5 months, or 5 years.
So, once again, I began waiting. This time, however, I was prepared and content to wait as long as necessary.
Thankfully, I didn't have to wait long. Three weeks after that incident, I received an email from a small publishing house I had submitted to five months earlier. They were behind on their submissions and were reaching out to request my full manuscript. Ten days later, they offered me a three-book contract. Ten months later, my debut novel, Perfectly Arranged, was released.
It's true. God's best is worth the wait. Had I not waited and tried to make something happen on my own, I wouldn't be where I am today.
Perhaps you're waiting as a writer. Can I just encourage you to remain steadfast? To remember Isaiah's words, "But those who wait on the Lord'shall renew their strength. They shall mount up with wings like eagles, they shall run and not be weary, they shall walk and not faint." (Isaiah 40:31 NKJV)?
Waiting can be hard. Really hard. But when you wait with, and on, the Lord, His best will come to pass. And when it does, it will all be worth it.
Perfectly Placed Back Cover Copy
Nicki's tasked with making New Hope the perfect place for orphaned children.
So why has everything gone wrong?
Six weeks after leaving China, Nicki Mayfield returns to complete two critical tasks: restore order at New Hope Orphanage and reconnect with the little girl who stole her heart. However, between a stubbornly stone walling supervisor, missing documents, and personal tragedy, Nicki faces challenges at every turn. Is she the best person to bring order – and longevity – to the place these children call home? Then, with the help of an unexpected ally, Nicki makes a life-altering decision that upends her well-planned life and the lives of those around her. Will she lose it all, or has she found the way to save what matters most?
DON'T FORGET TO LEAVE A COMMENT TO BE PLACED IN THE DRAWING TO WIN A PRINT COPY OF PERFECTLY PLACED BETWEEN NOW AND SATURDAY, JULY 16TH AT MIDNIGHT MDT.
BY LEAVING A COMMENT, YOU GRANT PERMISSION FOR YOUR EMAIL TO BE REVEALED TO THE AUTHOR IF YOU ARE THE WINNER TO FACILITATE RECEIPT OF YOUR BOOK.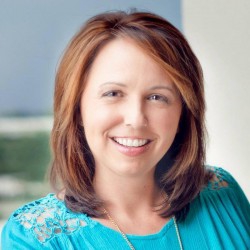 Liana George is a sought-after speaker, blogger, and author. Before pursuing a career in writing, she was a professional organizer and is the former owner of By George Organizing Solutions in Houston. Her debut novel, Perfectly Arranged, Book One in the Hopeful Heart Series, was released in October 2021 from Scrivenings Press. When she's not putting things in order or scribbling away, you can find her reading, traveling, or watching tennis.
Links to purchase Perfectly Placed
Amazon Print Copy- https://amzn.to/3n4PMza
Amazon eBook Copy- https://amzn.to/3OfohPc
Barnes and Noble- https://bit.ly/PPBarnesNoble
Liana George Media Links
Amazon Author Page- https://bit.ly/LGAmazonAuthor
BookBub Author page- https://bit.ly/LianaGeorgeBB
Facebook- https://www.facebook.com/LianaGWriter/
Good Reads- https://bit.ly/LianaGeorgeGR
Pinterest- https://www.pinterest.com/liana2404/
Scrivenings Press- https://scriveningspress.com/liana-george/
YouTube- Liana George, Writer- https://bit.ly/LGWriterYT
SUBSCRIBE TO PATTI'S BLOGS HERE