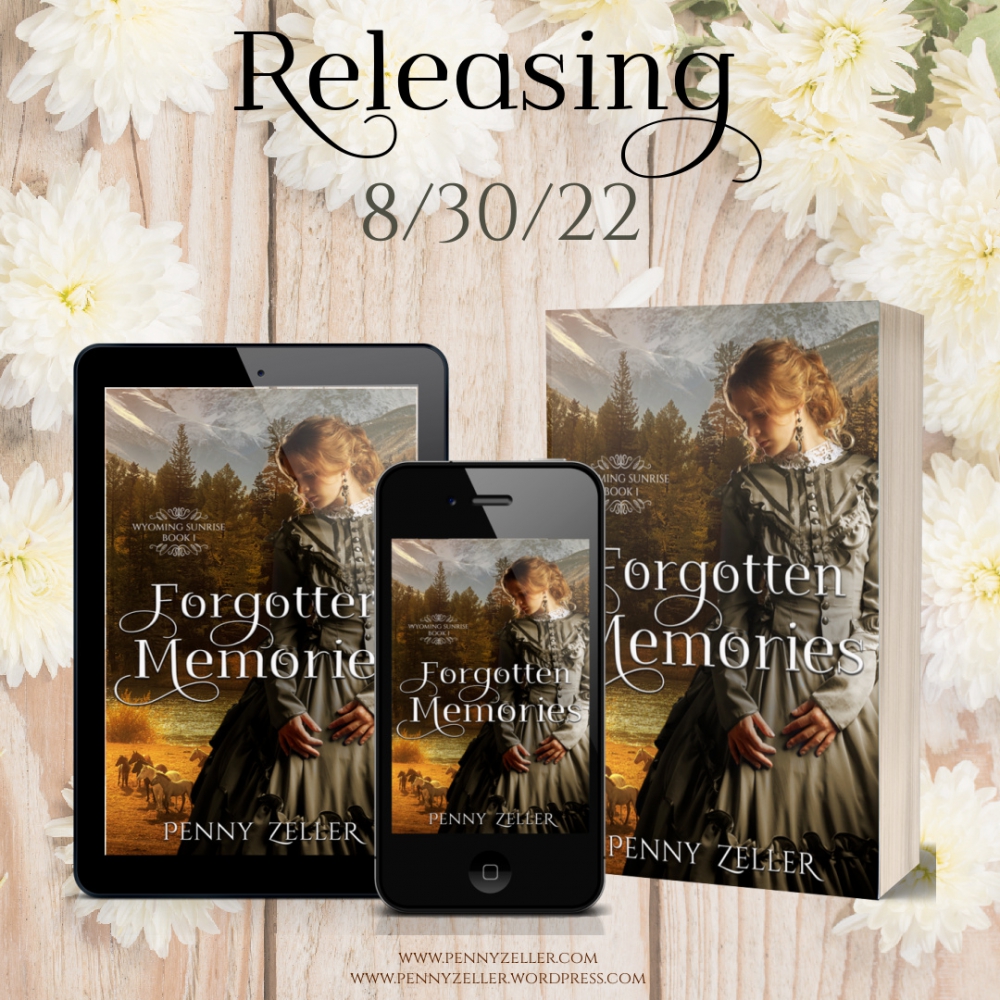 One of my goals on this blog, (and I apologize for my long absence from posting!) is to promote other authors and writers. It was an honor to be accepted as a member of Penny Zeller's launch team for her latest novel, Forgotten Memories. Below is my review of this first in the Wyoming Sunrise series along with information about Penny and her launch campaign.
I have long been a fan of books set in the 1870's – 1890's west, which puts Forgotten Memories at the top of my list of recently read favorite novels. This story, set in late 1870's Wyoming, delivers a well-written tale of forgiveness, redemption, and romance.
Annie Ledbetter is thrilled with her position as schoolteacher at the Willow Falls school. Part of her joy comes from her growing attraction to handsome rancher Caleb Eliason, son of the couple who have offered her a home with them. Her dreams crash around her when, by a freak incident, she realizes she has met Caleb before, when he was far from the man he claims to be today. Anger, bitterness, and unforgiveness take control of her heart as she faces the disappointment of his apparent deception.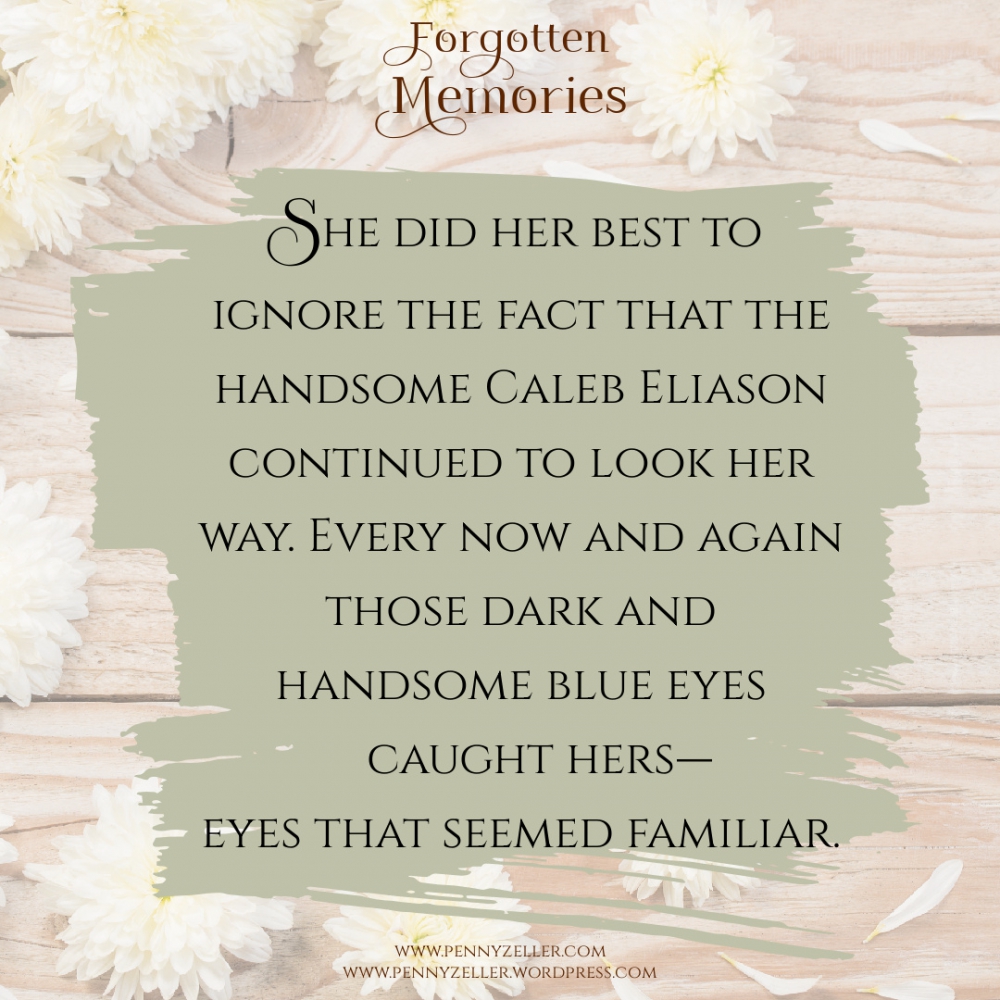 Caleb Eliason has been blessed with a chance at a new life and works hard to establish his own ranch. When he falls in love with schoolteacher Annie Ledbetter, he embraces dreams of a future with her. When he finds himself having to own up to a past he never wanted, his hopes threaten to dissolve into thin air. Convincing those he has wronged that he is a changed man is no easy task. Only with God's help can he earn the forgiveness of others and, most of all, himself.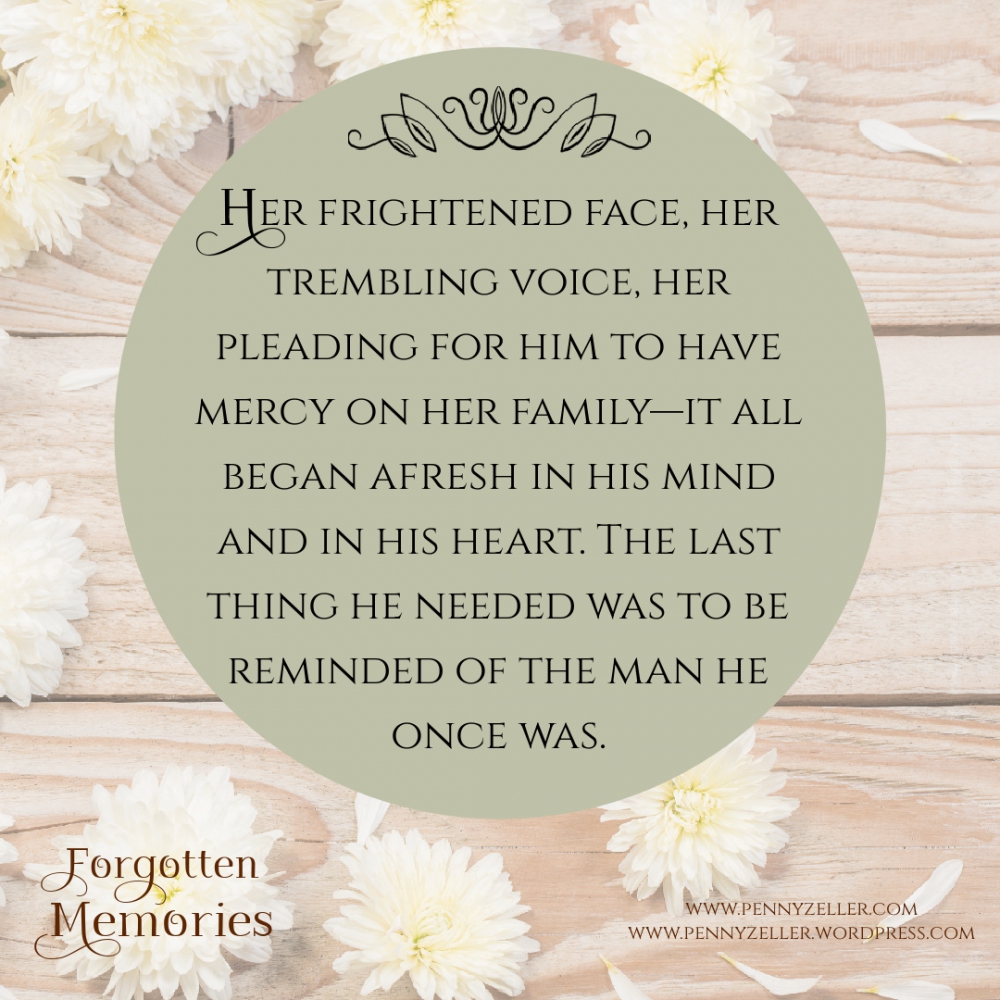 Author Penny Zeller takes the reader through her characters' struggles, heartache, and redemption. Although not preachy by any means, the story reflects the strong ethical, moral, and scripture-based beliefs that dominated the lives and dictated the behavior of pioneers of the American West.
In addition to well-developed main characters, I found the supporting characters to be engaging. I especially enjoyed the interactions between Caleb's brother John Mark and his sister Charlotte. The inclusion of humor in a story that dealt with a serious topic was delightful.
If there is any negative aspect to point out, I would say I found dialogue to be a bit repetitious, lengthy, and unnatural at times.
Definitely an enjoyable read for anyone who favors the western time period and sweet romance.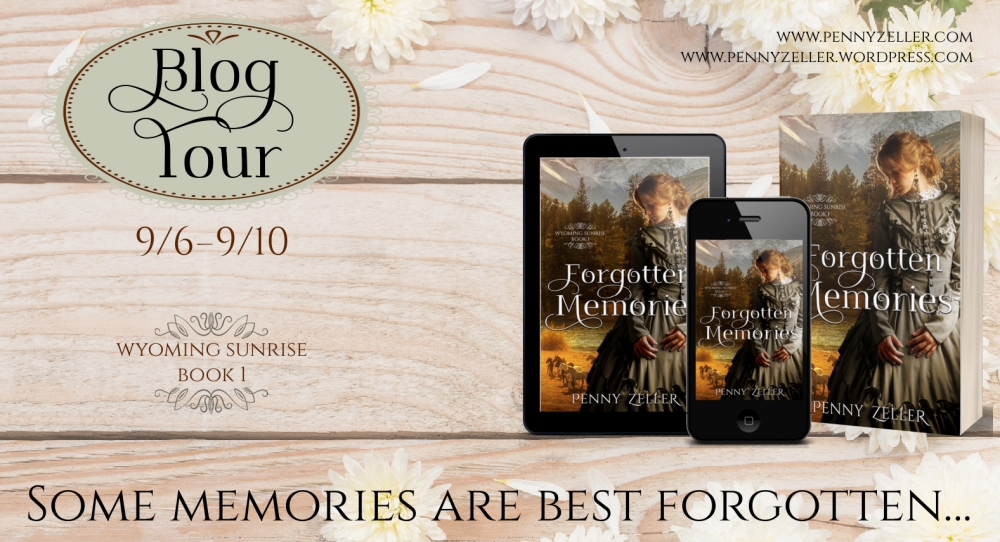 TUESDAY, 9/6
Penny Zeller | Is Forgotten Memories the Book for You?
Penny McGinnis | Book Spotlight
Charity's Book Escapes | Book Review (Instagram)
Lee-Ann Brodeur | Book Spotlight
WEDNESDAY, 9/7
Christian Books and Coffee | Book Spotlight (Instagram)
Quilling in the Pines |Book Review
THURSDAY, 9/8
Penny Zeller | Quotes + Meet the Characters
Cover Lover | Book Spotlight
Christian Books and Coffee | Author Interview (Instagram)
Reading and Flowers | Book Spotlight (Instagram)
Chat with Vera | Book Review, Giveaway
Lena Nelson Dooley | Author Interview, Giveaway
FRIDAY, 9/9
Cover Lover | Book Review
Christian Books and Coffee | Book Review (Instagram)
2friendstalkbooks | Book Spotlight (Instagram)
Abbigail | Book Review (Facebook)
Cindy's Book Corner | Book Review*
SATURDAY, 9/10
Penny Zeller | Tour Wrap-up (Which Character are You, etc.)
Madi's Musings | Book Spotlight
2friendstalkbooks | Book Review
Patti's Porch | Guest Post, Giveaway