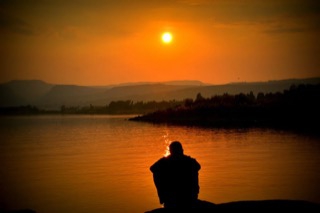 IT IS MY PLEASURE TO WELCOME WRITER AND SPEAKER SHARON MUSGROVE TO THE OVER 50 WRITER. SHARON SHARES ABOUT THOSE TIMES WE WONDER WHERE GOD IS WHEN WE NEED HIM THE MOST.
WHAT DO WE THINK WHEN GOD DOES NOT RESCUE?
by
Sharon Musgrove
"When John, who was in prison, heard about the deeds of the Messiah, he sent his disciples to ask him, "Are you the one who is to come, or should we expect someone else?" - Matthew 11:2-3 (NIV)
Recently, as I was reading my devotional Bible, a question was posed in the margin: Why does God rescue some people from persecution and not others? Asking about God's seemingly unequitable treatment of His children led to feelings of both anger and sadness in me. Why did I feel that way? What was I thinking about God when He does not rescue?
At the time, I was reading the account of an angel rescuing the apostle Peter from prison and from death in Acts 12. This miracle is told in the same breath as the murder of the apostle James, as both men were sentenced to death by King Herod. Here were two men who were devoting their lives to the gospel after being discipled by Jesus. One was rescued. One was killed. It seems quite unfair that James was not delivered from death.
Suffering can bring about questioning God's goodness. When we hear the stories of Jesus coming to earth, healing all kinds of problems, we hope for our own end to pain. We pray, asking God to intervene in our anguish. But when the healing doesn't happen like we expected it to, reconciling our hopes and disappointments becomes more of a blame game.
Even John the Baptist had this kind of moment when he was in prison and sentenced to death. The book of Matthew gives us insight into John's doubts. Scripture points out that John questioned Jesus when he heard about the miraculous deeds that others were experiencing while he remained chained. John might have been asking my question too:
God, are You the Savior I thought You were?
Hurt can consume our thoughts, and if we let it override our beliefs, it devastates our faith as well. Have you ever noticed how hard it is to focus on other things while in pain?
When I was giving birth to my first child, I attended birthing classes that suggested I bring to the hospital a photo of a pleasant memory, have my favorite feel-good music playing, and that my husband be an encourager. All these distractions were efforts to keep the pain in perspective and not get lost in it.
Without consistent reminders of the prize that God has in store for us, hardships tempt us to think that God is not good, not loving, not saving. We forget that God's design for us is to partner with Him, and to pursue His Kingdom and not our own. We lose perspective.
As someone who has suffered from chronic pain for well over a decade, I have wrestled with doubting God's goodness and His love for me. I know first-hand that this line of thinking leads to bitterness and depression, compromising my faith. Instead, I've flipped the questions, assuming God's grace and mercy, to look at what this long-suffering has produced in me.
How has this experience saved me? How am I better because of it?
Asking these questions does not minimalize the difficulty I am going through, and neither does it accuse God of evil. And it leaves plenty of margin for continuing to have hope in healing, leaving prayer lines open.
Jesus came to earth and healed all kind of illnesses. In this I continue to trust. Yet I also see in His teachings that He emphasizes humility of heart as being the place we ought to be rooted. Pride leads us to believe that we know better and we deserve better. Humility says, You are God and You know best, Lord, lead me into my best life.
If you, like me, have been tempted to second guess God's love because of the circumstances that you have not yet been rescued from, know that God hears you crying. He feels your pain. He loves you wholeheartedly and wants the very best this life can produce for you.
Maybe it would help to keep a photo nearby that reminds you of a beautiful time. Maybe music is soothing to your angry soul. Certainly, certainly, friend, keep your encouraging people by your side! Maintain a humble heart, assuming God's goodness over evil. But most of all, keep praying to the Father and read His words. Keep the lines of communication open, listening to all the evidence He presents you in your circumstance.
You might find that God is in the process of rescuing you right now.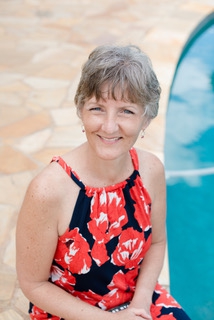 Sharon Musgrove has been writing and teaching biblically based curriculum, Bible studies, and devotionals since 2007.
She has had the unique position of writing curriculum and teaching for two private, Christ-based, residential recovery programs. Both programs primarily served women in the homeless community.
Sharon has traveled multiple times to Kenya, serving on medical teams and teaching in the rural Maasai communities. She's been privileged to speak in Leadership camps intent on encouraging and empowering the impoverished, underprivileged, and often abused young women.
Within these ministries, Sharon has witnessed the transformative power of loving words spoken to the broken-hearted. Sharing God's love and witnessing its transformative power has become her passion.
Sharon and her husband divide their time between Oregon and Hawaii. They have two grown children.
Currently, Sharon is encouraging others via her inspirational blog, but prefers sharing face to face. Additionally, she is working towards a degree in Ministry.
Connect with Sharon:
Website Sharonmusgrove.com
Facebook www.facebook.com/Sharon-Musgrove-Untethered-102208978041060
Instagram https://www.instagram.com/sharonmusgrove_untethered/
SUBSCRIBE TO PATTI'S BLOGS HERE