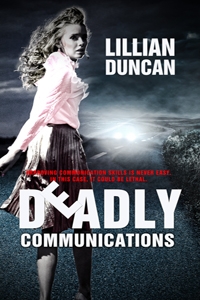 Title of book: Deadly Communications
Author's name: Lillian Duncan
Publisher: HarbourLight Books
Genre: suspense
Stand alone or series: First in a series, but each story can stand alone.
Target age: 30+
I AM PLEASED TO WELCOME AUTHOR LILLIAN DUNCAN TO THE OVER 50 WRITER. LILLIAN OFFERS SOME SAGE ADVICE TO THOSE WHO TAKE UP WRITING LATER IN LIFE.
LILLIAN IS OFFERING AN EBOOK GIVEAWAY OF A CHOICE OF ONE OF HER FOUR PREVIOUSLY PUBLISHED BOOKS . CHECK BELOW FOR TITLES AND TO SEE HOW TO ENTER TO WIN.
I was 56 before I was offered my first traditional book contract! I started writing at 40. The math will show it took 16 long years to get that contract. That's a lot of years, a lot of time at the computer, and a lot of rejections.
Three years and SEVEN contracts later, I still get excited when I'm offered a contract. I admit I don't cry as much as the first contract, but it's still very exciting!
My advice to pre-published writers is three-fold. First, learn all you can about writing through workshops, critiquing, and books. Second, write! And third, DON'T QUIT.
It really is true what they say about quitters and winners. Winners never quit and quitters never win! If I'd quit in year 15, then I'd never have gotten that first contract or all the ones after that. So…keep writing! And keep learning!
DEADLY COMMUNICATIONS is my latest release and certainly one of my favorite books I've written. Of course, they're all my favorites! Deadly Communications is the first in a novella mystery series featuring Maven Morris, a speech pathologist.
I just happened to have been a speech pathologist for more than thirty years so…now you understand why it's one of my favorites! I never planned on writing a book, let alone a series, featuring a speech pathologist. But three things happened within a few days of each other to inspire DEADLY COMMUNICATIONS.
First, my brother asked why I didn't write a story featuring a speech-language pathologist. To which my answer was that it would be difficult to come up with a suspense story and an SLP. After all, I know how boring my life is!
Then a few days later I was talking with someone whose daughter had been involved in an accident and was now experiencing communication difficulties. And then as writers are prone to do, I was sitting daydreaming when I had a vision of a young woman running through the woods and onto a highway with on-coming traffic.
That's all it took! My writer mind took over from there and DEADLY COMMUNICATIONS was born. The second book in the series, Nowhere To Belong, has been contracted. I'm working on the edits now. As soon as that's done, I'll polish up the third story and submit it to the publisher.
Perhaps, the most surprising thing about the Deadly Communications series is that all three books were conceived and written as I struggled with serious health issues after being diagnosed with bilateral brain tumors. The doctors called the tumors benign meaning non-cancerous, but as I've learned there's nothing benign about them!
One of the good things about it taking so long to get that first contract is that I trust my writing muse to get the story finished even in the face of obstacles—like brain tumors. As we age, there are always obstacles to be faced, whether our own or our loved ones. But obstacles shouldn't be a reason to give up, but just one more bump in the road as we pursue our dream to be a writer.
BACK COVER BLURB FOR DEADLY COMMUNICATIONS:
Improving communication skills is never easy. In this case, it could be murder!
Maven Morris is a speech-language pathologist on medical leave–or as she likes to put it: out to pasture.
When she's offered a lucrative position by one of the community's most powerful men to help his traumatic-brain-injured daughter improve her communication skills, Maven discovers deadly secrets behind the iron gates of the mansion.
Now, she must find the courage to seek justice no matter who gets hurt–even if it's her.
LEAVE A COMMENT TO BE PLACED IN THE DRAWING TO WIN A COPY OF YOUR CHOICE OF THE FOLLOWING TITLES BY LILLIAN BETWEEN NOW AND WEDNESDAY SEPTEMBER 3RD AT MIDNIGHT MST.
Until Death Do Us Part
Dark Alleys
Geese Mate For Life
Serenity Springs, Ohio
DON'T FORGET TO LEAVE YOUR CONTACT EMAIL SO YOU CAN BE NOTIFIED IF YOU WIN!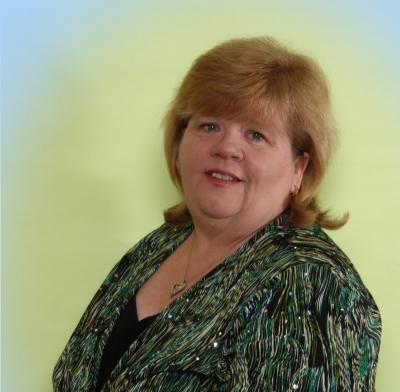 Lillian Duncan: stories of faith mingled… with murder & mayhem.
Lillian is a multi-published author who lives in the middle of Ohio Amish country with her husband, two parrots, one Jack Russell, and a Cavalier King Charles Spaniel she's thinking of renaming Clifford since he keeps growing and growing and….
As a speech pathologist in the public schools for over thirty years, she worked with students of all ages with a wide variety of conditions. She specialized in working with deaf and hard-of-hearing children. Whether as an educator, a writer, or a speech pathologist, she believes in the power of words to transform lives. especially God's Word.
Lillian writes the types of books she loves to read—fast-paced mystery and suspense with a touch of romance that demonstrates God's love for all of us. To learn more about Lillian and her books, you may visit her at www.lillianduncan.net or www.lillian-duncan.com.