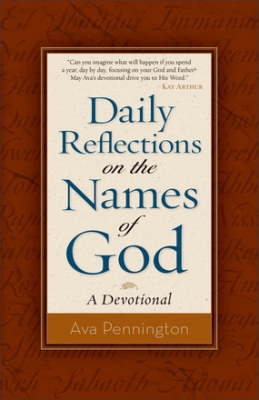 Featured Book: Daily Reflections on the Names of God: A Devotional
Author: Ava Pennington
Publisher: Revell Books, a division of Baker Publishing
Genre: Devotional
Stand Alone or series: Stand alone
Target age: Adult
I AM PLEASED TO WELCOME AUTHOR AVA PENNINGTON TO THE OVER 50 WRITER. AVA SHARES THE STEPS SHE TOOK TO REALIZE HER DREAM OF PUBLICATION
ONE DREAM, MANY STEPS
by
Ava Pennington
I dreamed of writing for years, but never considered publication a realistic goal. My one success was a tribute to my mother published by a local newspaper in a human interest column. I wasn't paid, but it still encouraged me that someone thought my writing was good enough to publish.
Writing took a back seat while I worked in the Financial District of New York City. After a twenty-year career, I retired and began what I hoped would be a second career as a Bible teacher and author.
I completed an inspirational non-fiction manuscript. Rejections from several publishers were tempered with comments that although I had a fresh writing style, the content had been addressed by more well-known names in the field. The responses left me crushed and hopeful at the same time.
Then I learned the publishers of Chicken Soup for the Soul were seeking submissions for The Working Woman's Soul. I submitted a story about commuting to work in New York. My wait lasted a year as they sifted through more than 5,000 submissions from around the world. But I'm happy to say they accepted my story, Not Just Another Rat.
After I finished patting myself on the back, I continued to submit my book to agents and publishers. Surely it was just a matter of time before I would be offered a book contract. But…no takers. I also submitted short stories to Chicken Soup and other anthologies. Still no takers. I finished a novel, but no one was interested in that, either. In fact, no one was interested in me or my work for the next three years. Was this career change a mistake?
During that time I joined a writer's critique group and attended my first writer's conference. The speakers at the conference encouraged us to develop our skills and platform by writing for periodicals. I met with the editor of a weekly magazine and showed him a writing sample. He took a chance on me and assigned a freelance article. That article led to several more for his magazine. A meeting with another editor at the same conference resulted in an article published by his national magazine, as well.
Since that first writer's conference, I have published numerous magazine articles and stories in more than twenty-five anthologies, including nineteen Chicken Soup for the Soul books.
I continued to attend writers critique groups and conferences and hone my writing skills. It was at a writer's conference several years later that I met the editors who ultimately published my one-year devotional on the names of God and two co-authored children's picture books. And I have several other projects in the publishing pipeline.
Overnight successes in publishing are rare. For me, the path to success consisted of persevering through a series of small steps before my first book was published.
What steps are you taking to follow your dream?
Go here to read an excerpt from Daily Reflections on the Names of God: A Devotional.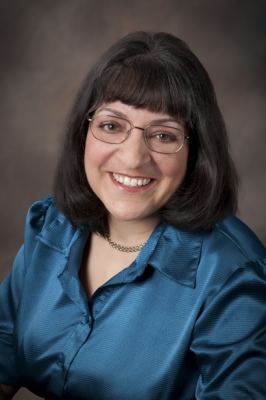 Ava Pennington is an author and speaker. She also teaches a weekly Bible Study Fellowship class. Her newest book, Daily Reflections on the Names of God: A Devotional, is published by Revell Books and endorsed by Kay Arthur, founder of Precepts Ministries.
For more information, visit Ava's: