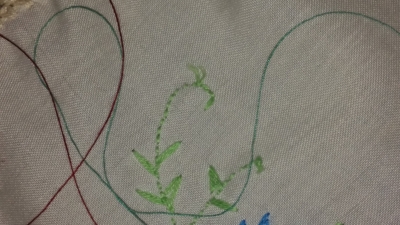 Title of book: Maternal Threads
Author: Frances Susanne Brown
Publisher: High Hill Press
Genre: Nonfiction/Memoir
Series or stand alone: Stand alone
Target age: This is a mother/daughter story, suitable for any age
IT IS MY PLEASURE TO WELCOME AUTHOR FRANCES SUSANNE BROWN TO THE OVER 50 WRITER. FRANCES HAS A VARIETY OF WORK TO HER CREDIT AND SHARES SOME INSIGHT INTO THE SUCCESS OF HER WRITING CAREER.
FRANCES IS OFFERING A GIVEAWAY OF HER BOOK, MATERNAL THREADS. CHECK BELOW TO SEE HOW TO ENTER TO WIN.
Frances, welcome! Tell us about your soon to be released book, Maternal Threads.
Maternal Threads is a fun, poignant, mother-daughter romp spanning three, possibly four generations. I say possibly because the book, as a result of my ancestry research, proposes and supports the theory that my mother's older half-sister, known to me as Aunt Charlotte, was actually my grandmother. Charlotte, from all accounts including her own admission, was a classic 1920s New York City flapper.
Of course, because everyone who could set the record straight had already passed at the time of writing, I had to depend on clues scoured from existing records and deductive reasoning, sparked by a healthy dose of curiosity. In short, my most vibrant, undeniable evidence – and in my opinion, sustainable proof – came from my daughter, and the kind of woman she grew up to be.
What inspired you to begin writing?
I've always loved to write, ever since my 7th grade high school English teacher encouraged me to pursue the craft. But life got in the way for serious effort until less than ten years ago.
I hit the big 5-0, and had embarked on my quest to achieve an MFA in creative writing. I'd achieved a successful career (not in writing, but in science), been happily married to my soul mate for over 30 years, and had raised three children who'd matured into well-rounded adults.
But still, I felt incomplete. A part of my identity was missing, and no matter how many varied roads I'd pursued creatively over my lifetime, I still lacked confidence in who I was. I knew part of that had to do with the fact that my maternal heritage was sketchy at best – my mother's parents had either disappeared or died when she was still a child.
After Mom died, I found myself staring at two of her official documents bearing conflicting information. I turned to Ancestry.com on a mission – to find my maternal grandfather, the man who supposedly died when my mother was just a baby. What I discovered, and how the puzzle pieces fell into place, was nothing short of a miracle.
In what ways has your writing improved over the years?
Perspective. When I was younger, my writing reflected an opinionated view of the world. Experiencing life for over 50 years has allowed me a much more panoramic, and universally relatable, ability to tell a story.
What have you learned about successfully pitching your work?
One word: perseverance. It's very difficult to sell a memoir. If I hadn't pursued my dream of having Maternal Threads published relentlessly, without ever doubting the validity of my story, I'd never have held that first publishing contract in my hands.
You have written a cross section of nonfiction, fiction, short and long work. What is your favorite type of work to write and why?
At the start, I was purely a nonfiction writer. It's the scientific, logical side of my brain that lends me more confidence to write about what is real. I also started out writing short works because they are much less challenging than plowing through a 300+ page memoir or novel.
I still love short nonfiction pieces, and regularly publish articles and reviews in national magazines. Nonfiction, for me, is meat loaf and mashed potatoes – a comforting, if not at times mundane, medium. Fiction is like a fancy dessert – more fun to experience, but requires more energy, and more creative effort to produce.
What writing accomplishment do you view as the most outstanding since you crossed the "over 50" mark?
Graduating from magazine articles to publishing contracts on full-length works, both fiction and nonfiction. And realizing that no matter what, I will never stop learning.
If you could travel back in time, what time period would you choose and why?
I love this question! I'm what's known as a "Rennie," or Renaissance freak. I am obsessed with the Middle ages. If I could travel back, there is no doubt. The 15th century Netherlands is where I'd be. I actually have a novel in progress where my heroine feels the same way, and does just that. Keep an eye out for my dual time-period novel, Time is a Ribbon.
Leave a comment to be placed in the drawing to win a copy of Maternal Threads between now and Wednesday, October 1st at midnight MST. Don't forget to leave your contact email so you can be notified if you win!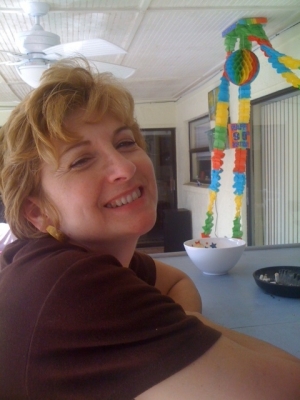 Frances Susanne Brown grew up in rural New York, and has lived in Florida, Texas, and North Carolina. A graduate of NYIT, she received her MFA in Creative Writing from Lesley University. Her work has appeared in Herb Quarterly, The Family Chronicle, and The History Magazine, and her features and book reviews appear regularly in Renaissance.
Frances has three children, and is a proud and doting grandmother. She presently resides in Massachusetts with her husband, with whom she will soon celebrate 36 years of marriage. She works for Tufts University,