Featured book: Like There's No Tomorrow
Author: Camille Eide
Publisher: Ashberry Lane Publishing
Genre: Contemporary Romance/Women's Fiction
Series or stand alone: Stand alone
Target age: 18+up?
I AM PLEASED TO WELCOME AUTHOR CAMILLE EIDE TO THE OVER 50 WRITER. CAMILLE HAS BEEN VERY BUSY OVER THE PAST FEW YEARS! TODAY, SHE SHARES SOME MEMORIES OF HER WRITING JOURNEY .
Hi Camille! Tell us about your debut novel, Like There's No Tomorrow.
Hi, Patti! Thanks for inviting me! Like There's No Tomorrow is a tender but witty love story set partly in Scotland about two single caregivers who correspond on behalf of two quirky old sisters living countries apart. When pen pals Ian and Emily finally meet, they expect to feel familiarity, but not instant attraction. It's a contemporary romance but more than a romance. There's a tug-o-war over a kindly old woman, touching drama, elderly mischief, faith testing, and some serious falling in love. It's a story of family, fiery furnaces, and the gift of each new day.
I love that title. Is there a particular reason for it?
Definitely. It's a key takeaway in the story. I can't say much more without giving things away. But perhaps you'll trust this over 50 gal with a Ph.D in Learning Stuff the Hard Way when I say the title is the mark of a beautiful promise. J
Talk about hooking me into buying your book, Camille! When did you develop a serious interest in writing?
On March 7, 2007. Ha! How's that for exact? Actually, I have always loved writing and reading well-written books, and did a lot of both when I was younger. Then my love of words was set aside to raise kids. When my last baby was in high school, a friend and I were tossing around an idea for an international romance (inspired by a real-life story) and my friend told me I should just write a book. Sure, why not? I'd always liked to write. I'd never written anything with the intention of being published, but how hard could it be? (HA!! Oops, sorry...) So at 44, I started writing a novel. By 100 pages in, it was a train wreck. I realized I had no idea what I was doing but felt I had invested too much time—which I refused to discard—so I started looking for help. I joined a few writing organizations and eventually joined two good critique groups.
What do you feel was the most advantageous writing help that led you to publication and why? (critique group, writing books, conference attendance, etc)
The short answer: anything that pushed me to go to the next level. Each of those helps are valuable and necessary, but I believe the key to being publishable is our attitude toward developing our skill to be the best it can be.
Getting involved with other writers was helpful for me. It's eye-opening, humbling, stretching, and instructive. If you're looking for a group, find people who know your genre well enough to make wise, useful suggestions and who can be honest without being too harsh. I was fortunate to find this. If you need a push to the next level, you need people you can trust to push you.
Writing craft books are helpful as well. I find some books more useful than others, which I believe has to do with my style of learning. Two of the most helpful books for me early on were, ironically, about editing fiction rather than creating it. I found Browne & King's Self-Editing for Fiction Writers (beware of language) helpful because it gives both bad and good examples of the key elements covered. That style of teaching clicked for me. I've read numerous books and attended many conferences and workshops and have gleaned good information from them all, but I think there are certain types of teaching that will speak to the story/word smith in us, push us to deepen our skills. If I felt pushed, I (balked, then) listened and dug deeper. Anything that pushed me to the next level, (one of which is just pure stubbornness) helped me become a better and possibly more publishable writer.
Tell us about your 2011Genesis award. How do you think that award furthered your writing career?
Entering contests is beneficial for exposure, critique, preparing for submission, etc, so I believe taking part in contests is valuable regardless of winning. I don't know if winning that award furthered my writing career specifically—though it may have helped an editor feel more confident taking my proposal into a pub board room, I don't know—but being recognized with a writing award certainly gave my confidence enough of a boost to keep me going. And though it feels really weird to actually type it, calling myself "an award-winning author" probably doesn't hurt my chances of getting publishing pros to pay attention to what I'm offering. I suppose I should ask my current publisher if it made a difference. J
How do you weave your faith beliefs into your novels?
First off, I believe we are all called to write whatever God shaped us uniquely to write, and that will look different for each of us. I personally feel called to write stories that first engage and entertain, of course, since that's why people pick up a novel. But closely on the heels of creating engaging characters and intriguing story, I want God to have his way with the spiritual thread in the story and to bring his life-giving, challenging, encouraging truths to life through the characters. I try not to "preach" but rather to show characters in realistic "life-meets-faith" moments. Many of the ways my own faith has been tested or shaken or bolstered often come out through my characters. So for me, weaving my faith into my novels is like breathing.
What other projects are lurking on your horizon?
I'm glad you asked! I have a second novel coming out with Ashberry Lane in the spring of 2015 called Sandcastles in Snow, which is loosely tied to Like There's No Tomorrow by a few crossover characters. It's the story of Sue Quinn, the woman who runs the group foster home where Emily, the heroine in LTNT, works as a counselor. It has some endearing, quirky teenage characters and a giant teddy bear of a hero. I have a third completed novel that takes place in 1953 called The Memoir of Johnny Devine about Eliza, a WW2 widow hired to write the memoir of an ex-Hollywood heartthrob turned born-again Christian. It's set against the backdrop of the communist Red Scare and the iconic 50s, and touches on racial and gender oppression, and explores an ironic twist: can a bad-boy reform a good-girl? It also contains a quirky but wise old woman (quirky old people seem to be a running theme for me...). This book is not yet contracted but I hope to have good news about that soon. Beyond that, I have half a novel with yet more quirky characters I hope to resume writing soon. J
Sounds like you have a good time crafting your characters Just have to ask. Tell us what fuels your muscle car fandom!
Fuels—you're so clever! J I don't really know. I was a tomboy child of the 70s and was hooked on motors and speed from the time I got my first motorcycle (Honda 50) at age 7. Muscle cars of the 60s & 70s are an extinct breed of power, class, and style—an era rivaled by no other. I can't really think of any explanation for my fandom. Perhaps I have a little hot-rod motor oil in my blood.
And yes, I find it ironic that this bass-playing, motor-head, child of the 70s writes sweet, tender romance. God is the Master of Irony, after all.
Thank you so much for sharing with us today.
Find Camille on the web:
https://twitter.com/CamilleEide
Book cover blurb:
Like There's No Tomorrow is a tender, heart-tugging love story sprinkled with bits of humor about two quirky old Scottish sisters bent on reuniting, and their young pen-pals who fall in love even though her family secret could break his heart—again. It's a tale of family, falling in love, fiery furnaces, faith, and the gift of each new day.
Find Like There's No Tomorrow at Amazon
Camille will be making a visit to Patti's Porch on November 1st. Stop by for some hot chocolate or a cup of coffee and enter the contest for her giveaway copy of Like There's No Tomorrow.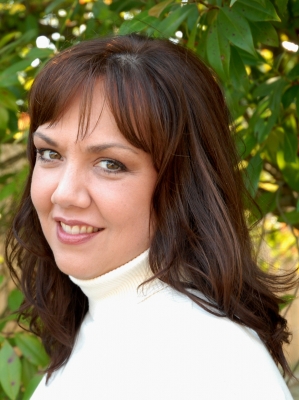 Camille Eide writes heart-tugging tales of love and faith. She lives in Oregon with her amazing husband and is Mom to three brilliant adults and Grammy to a sweet little dolly-bug. She's grateful for the amazing grace of God, and either in spite of or thanks to that grace, she has a PhD in Learning Stuff the Hard Way. She's also a church administrator, a bassist, and a sucker for Jane Austen, Peanut M&Ms, muscle cars, tender romance, and Hallmark's TV Series #WhenCallsTheHeart.