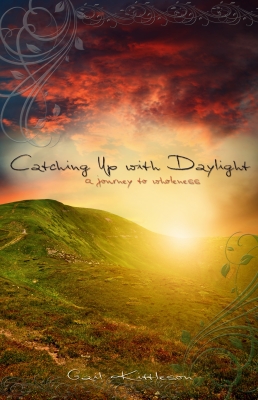 Featured book: Catching Up With Daylight
Author: Gail Kittleson
Publisher: WhiteFire Publishing
Genre: Redemptive Memoir
Stand alone or series: stand alone
Target audience: boomers/women 40+
I'M PLEASED TO WELCOME AUTHOR GAIL KITTLESON. SHE SHARES INSIGHT INTO SECRETS OF GOOD EDITING IN A UNIQUE MANNER.
GAIL IS OFFERING A GIVEAWAY OF AN EBOOK DOWNLOAD OF CATCHING UP WITH DAYLIGHT. CHECK BELOW TO SEE HOW TO ENTER TO WIN.
SAYING GOOD-BYE
"How we spend our days is, of course, how we spend our lives." Annie Dillard
Recent days have been spent editing my post-World War II story of Dottie, a mid-western gold star mother and widow. Dottie and I have been together about three years now, and an interested editor made some suggestions for the manuscript.
So, last week I deleted fifteen thousand extra words. Yep. I seem to need to say things twice in my first drafts. If I count only this edit (and I've completed approximately ten more on this story), that's about 150,000 deletions, averaging eight letters per word. And spaces.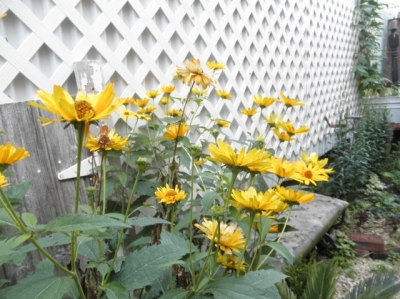 Last week, morning frost appeared at our house, too, so I've been saying good-bye to my dianthus, impatiens, and
other flowers. Of course, I moved as many as possible in under the dining room window—pots of rosemary, oregano, chocolate peppermint, and thyme. They're settling in for the winter, and hopefully the perennials will survive out in our courtyard.
Both gardening and writing fiction teach me lessons in saying good-bye and the results of that difficult task. As Paulo Coehlo writes, "If you're brave enough to say 'goodbye', life will reward you with a new 'hello.'
I used to give fond farewells to my excess verbiage, too. After all, I worked hard over those babies, and hated to see them go. But not any longer—I've learned a lot this past six years since the fiction-writing bug bit me.
By the time this book comes out (my first fiction one), the story will boast stronger, more compact, easier to read sentences and a deeper, more coherent plot. I'll be thrilled if it finds a crowd of raving fans to adore it.
But I can't waste time adoring the multitude of words that flows from my fingers. Nope—those delightful, heartfelt phrases I toiled over become an obstacle if an editor doesn't like them.
I think being codependant helps a writer, in some ways. We're used to banging our heads on granite, thinking we'll get different results by trying one more time. After all, somebody has to live out the truth of Einstein's quote, right?
That's what it's taken for me to come to this point—trying, failing, trying, failing, etc.—along with the resilience to bounce back from rejections and continue to study the craft.
Next spring, my crocus, violets, johnny jump-ups, daylilies, lavender and creeping thyme will poke through the earth, ready for the glory of summer. I'll re-plant whatever hung on in the house through the cold months, and what joy my garden will bring.
By then, if all goes well, I'll have my first novel in hand and be hard at work on one of the six others I've penned to learn the process. Or maybe a new character will pop up this winter, with a story that simply has to be told. Either way, I'll know that there'll be plenty of good-byes waiting for me, and hopefully some new hellos.
LEAVE A COMMENT TO BE PLACED IN THE DRAWING TO WIN A COPY OF CATCHING UP WITH DAYLIGHT BETWEEN NOW AND WEDNESDAY, OCTOBER 29TH AT MIDNIGHT MST. DON'T FORGET TO LEAVE YOUR CONTACT EMAIL SO YOU CAN BE NOTIFIED IF YOU WIN!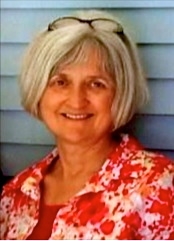 Gail Kittleson lives in north central Iowa with her husband Lance. She enjoys gardening and grandchildren and finally becoming a late-blooming writer, after instructing expository writing and ESL at Eastern Oregon University and community colleges. Facilitating women's retreats and loss and transition workshops occupied her for about a decade, along with her caregiver resource company, The Sometimes Line. Gail writes in January-March from Arizona's incredibly beautiful ponderosa forest. (There's an adverb in that sentence, but she loves the word.)
Catching up with Daylight can be found at Whitefire publishing and Amazon. Visit Gail at her website.