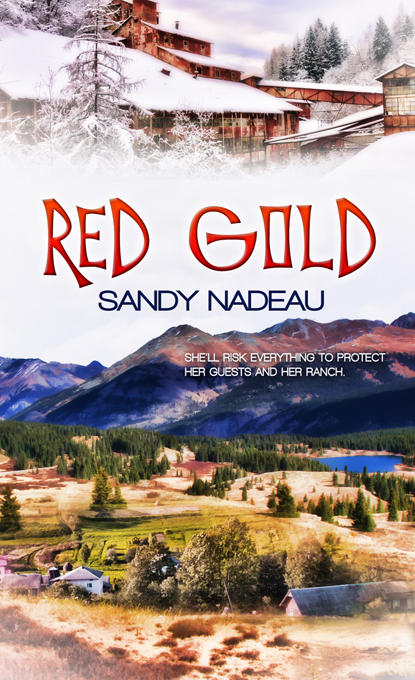 Featured book: Red Gold
Author: Sandy Nadeau
Publisher: Harbourlight Books, an imprint of Pelican Book Group
Genre: Adventure Mystery
Series or stand alone: stand alone
Target age: 35-65 (suitable for all ages)
IT'S A JOY TO WELCOME AUTHOR SANDY NADEAU. SANDY SHARES THE TRIALS AND TRIBULATIONS OF HER WRITING JOURNEY THAT LED HER TO SUCCESS.
SANDY IS OFFERING A GIVEAWAY OF RED GOLD. CHECK BELOW TO SEE HOW TO ENTER TO WIN.
Over fifty. Arg. It certainly feels like half a century of trying to find my place in the writing world. What on earth took me so long?
I had so much more to learn. And quite frankly, more to experience.
Last year, at the age of fifty-six, I finally saw a book I wrote in print. Held that baby in my unbelieving hands marveling at the fact that I wrote that! Unbelieving because I had reached a point that I never thought I'd see the day. But here it was! Granted, without two of the best editors in the biz, it may have still sat in a computer file hidden from the world.
I began this writing journey in 1983 when I took a home study course on writing with a three year old child running around the house. That resulted in one magazine article being published from one of the assignments. I was sure that NOW I had arrived.
Oh the silliness of youth. Young and dumb I always call it.
Years passed, life got busier, writing was an occasional thing.
Our family moved to Colorado in 1986. New friends found out about my want of writing and convinced me to start a community column in our local newspaper. Walked right out of my comfort zone and into the editor's office and asked. She took me on! I was shocked.
And so began twelve years of writing about the small mountain community we lived in.
But I still wanted to write books. I prayed for a long time to be able to write a book. I eventually did. And there it sat. Still hasn't seen the light of publishing. But I wrote the book. Just like I prayed.
I changed my prayer. I wanted to write AND publish a book. And God said, "Learn."
So I began the latest journey to learn. The best thing I could have done was join the American Christian Fiction Writers group. I went to their conference when it was held in Denver and realized I had so much more to learn. I determined I would learn it and continued.
I still submitted, met with agents and editors, received numerous rejections over the years, but I was trying. I was learning. I was doing! That is the key after all. Do it. Sit in the chair and write! If you don't, how will you ever be published?
I met with other local writers. I listened, I practiced, I prayed.
Most of all, I wrote the story I was passionate about. I wanted to write things that pointed to the Kingdom of God. I felt that was my purpose.
Things didn't just fall into place with all that. My book, Red Gold, saw many rejections. I received one golden rejection from a brilliant editor that must have seen something. Although rejected, she included a couple of pages of tips for what I was doing wrong. And it was a lot. I studied her suggestions and rewrote much of the story. I asked if I could submit again when I finished, or so I thought, and she welcomed it.
Rejected again. More suggestions.
Would I ever understand this craft enough to get a contract? It was frustrating at the same time of receiving a huge blessing of one-on-one help. Guidance. Teaching. Why wasn't I getting it?
So for the third time, I submitted it after spending a lot of time fixing the manuscript. Time went on. There's a lot of waiting in this profession.
Checking my inbox one day, there was another email from the editor. I hesitated to click on it, sure that it would be another rejection. I had to steel myself, toughening up that ol' skin before I could open the email.
Click.
I sat stunned. I read it over and over. They were willing to offer me a contract IF I was willing to work with them on even more edits. Are you kidding? I'd do anything. They wanted to work with me. To help me make this manuscript the best it could be. I knew it needed more work. I wasn't foolish enough to think my words were gold. I knew better.
Edits were painful at times. Some scenes I really loved, but I trusted their knowledge and didn't disagree with the cuts. Much.
The end result? A cleaner, crisper story. One that moved along better. A more focused story.
Prayer is the anchor. Willingness to learn from the pros is key. Setting aside self and letting God and others help your dream world become a book's reality. Letting that story fly out into the hands of readers in the hopes that God will use it to minister and touch lives. And He does.
Pray. Write. Trust. Read. Study. Learn. Believe!
I continue to do those things, and I just got my second contract in the same year.
God is good.
Believe.
Back Cover Blurb for Red Gold:
Mandy Phillips loves life with her husband running an adventure ranch in the Colorado mountains, but when Mr. Shonee, their crotchety old neighbor, tries to stop them from building a kid-size old west town their dreams of expansion are crushed.
Is Shonee just being a difficult neighbor, or is something more sinister going on? A discovery on the property of Colorado's state mineral leads to more mysteries for the ranch, and then a teenage guest finds herself thrust head first into danger.
Mandy will have to rescue her, but who will rescue Mandy? Her faith in God is her only source to keep the guests safe, solve the mysteries surrounding her ranch, save her neighbor from himself, and discover the secrets of the Red Gold.
LEAVE A COMMENT TO BE PLACED IN THE DRAWING TO WIN A COPY OF RED GOLD BETWEEN NOW AND WEDNESDAY, JANUARY 28THAT MIDNIGHT MST.
Find Red Gold here: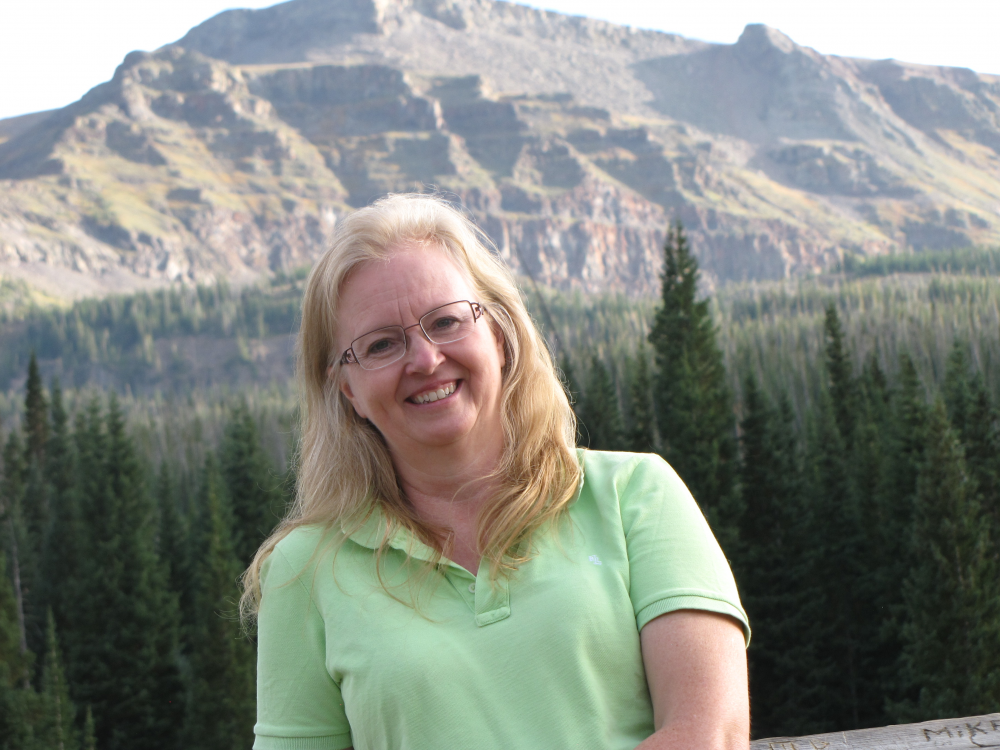 Sandy Nadeau loves to go on adventures, photograph them and equally loves to write about them. She and her husband do a lot of four-wheeling in the back country of Colorado and share those experiences with others by taking them up in the mountains. With a background in writing a column about her community for a local newspaper, she also has had several magazine articles published. She loves to write novels about adventure, mystery, romance, but most importantly sharing God's love. She is currently a member of the American Christian Fiction Writers and Vice President of the ACFW South Denver Chapter. Married for 37 years, she and her husband are loving life as grandparents to their two grandchildren. Travel is their favorite thing to do and they don't get to do it as often as they'd like. Adventure awaits around every corner, over every hill and mountain.
Connect with Sandy: