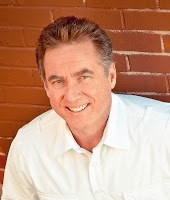 Hello Michael. Welcome to The Over 50 Writer. It is a pleasure to have you stop by today. Tell us about your writing journey.






Thanks, Patti! I'd be happy to share with your readers.

I wrote THE OLDEST ENEMY in '98-'99, tried for a year or so to interest agents and publishers without success, and eventually put it away into a drawer (figuratively). Last fall, on a whim, I entered the manuscript into a contest sponsored by Risen Books. Much to my surprise, it won!

I got the idea for the plot while I was reading two divergent books—one about exorcism and the other about the theft of art and gold from Jews by the Nazis. I see my stories as film, and when the images and dialogue start to scroll across my mind, I start writing. I wanted to explore issues like demonic possession, curses, deliverance, the concept of true spiritual authority, anti-Semitism, and the redemptive power of God. I know that sounds like a lot for one novel, but these ideas all work well together in THE OLDEST ENEMY.

I've been writing since 1984 and previously published two novels with Crossway Books: The Master's Quilt in '91, and Balaam's Error (now titled The Nephilim Parchments) in '92 that are part of a supernatural thriller trilogy entitled Giants in the Earth. The third book The Song of the Seraphim, never got published. I'm in the process of releasing the entire trilogy later this fall as E-books. In May '07 I published my first non-fiction book, In the Cleft of the Rock: Insights into the Blood of Jesus, Resurrection Power, and Saving the Soul. You can find all three books on my Amazon Author Page .

Three years ago, I met Donald Maass at an ACFW Conference in Denver, and he ultimately became my agent. My fifth novel, The Gathering Darkness, is agented with him. I'm just finishing up my sixth thriller, The Devil's Cauldron, a follow up to The Gathering Darkness and have an outline started for my seventh, tentatively entitled Ghost Hunter.

If you'd like to know more about me, you can visit my new Author Website Michael J. Webb Fiction or my FB Fan Page.

Thank you for sharing your story with us, Michael. Below is a blurb about Michael's book, THE OLDEST ENEMY.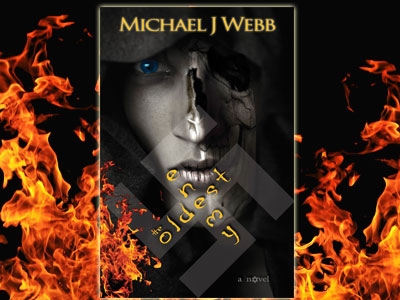 David Lighthouse was once a hard-hitting investigative reporter for the Denver Post—back before he was accused of the brutal murder of his fiancée and his life unraveled. Now, six years later, he is the assistant pastor of a small church in Florida. Armed with faith, sobriety, and a resurrected sense of purpose, he's putting together a new life. But when one of his young parishioners is murdered, David's old instincts reemerge. Once again the prime suspect, he fights to clear his name even as disturbing clues at the crime scene reveal a haunting connection not only to his fiancée's unsolved murder but to his estranged father's secret past.

David suddenly finds himself the target of sinister, supernatural forces as he tracks down a conspiracy to release an ancient evil upon an unsuspecting world. Along with his father, the murdered girl's sister, and a fierce Auschwitz survivor, David faces hell itself to prove his innocence and stop a reclusive German billionaire from unleashing a worldwide holocaust.

Click here to watch the video trailer of THE OLDEST ENEMY.

Click on this
link
to order Michael's book, THE OLDEST ENEMY.