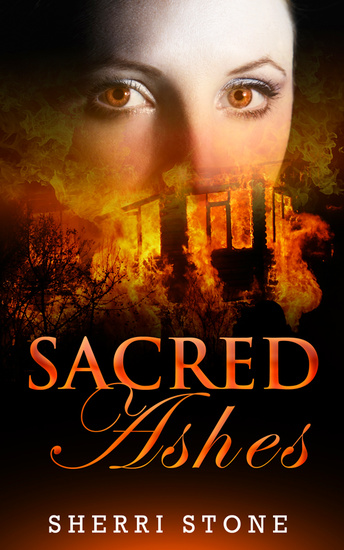 Featured book: Sacred Ashes
Author: Sherri Stone
Publisher: Create Space
Genre: Inspirational Romantic Suspense
Series or stand alone: series (book one in the Lethal Legacy series)
Target age: None specified
AUTHOR SHERRI STONE REALIZES A LIFELONG DREAM WITH THE PUBLICATION OF HER FIRST NOVEL, BUT SHE'S GOT EVEN MORE DREAMS AHEAD!
SHERRI IS OFFERING A GIVEAWAY OF SACRED ASHES. CHECK BELOW TO SEE HOW TO ENTER TO WIN.
Welcome, Sherri! What makes today special for you?
Today I publish my first novel! It's been a dream of mine for a long time, and I've worked specifically on this story for about six years. It's a pretty amazing feeling.
How has your career as a social worker contributed to your writing journey?
Any time you work with people you have an unlimited resource for story material. It's a little like hanging out at the mall and people watching. I've seen funny and sad situations, and I've seen people struggle and overcome incredible odds. Some of my highest and lowest moments have been directly related to my job over the years.
What is your main goal as a writer?
First and foremost I want my writing and every other aspect of my life to honor God. If I can't do that, I need to quit writing right now. I think that includes keeping it in perspective. I don't ever want to want writing more than I want God. Beyond that, I want people to enjoy what I write so much they can't wait for the next book to come out. I hope my readers are entertained and inspired by my stories and get to escape for a little while when they read them.
You are currently pursuing another lifelong goal at age 50+. Why is the achievement of this goal important to you?
I have thought about nursing school since I was in high school. That dream has never gone away, it's just been waiting quietly for the right time. Apparently that's now. I have so much respect for nurses and of course I get to see them in action every day with hospice. I want to be able to take care of my parents if and when the time comes for that, and someday I'd love to do some medical mission trips.
I heard someone say once that God didn't create us to reach a certain age and sit down and wait to die. As long as we are alive we have purpose. It will change over the years and be exactly what we need for each season of life. I love that God incorporates our dreams into that purpose for our pleasure and so we can bless others.
Also, it's nice to know that an old girl really can learn some new tricks!
How has your involvement with hospice enriched your life journey?
I am such a huge fan of hospice I could write about it all day long! I live in a rural part of Florida in the panhandle and many of our patients have very little and live in some terrible situations. I am constantly amazed at the resiliency of the human spirit, and to see how people face the end of life with courage and faith is truly inspiring. Some aspects of my job – and not the ones you'd think – push me to my limit and beyond at times, and sometimes I'm called to respond to a family when I feel totally empty. In those times God always provides and touches people through me in spite of myself. That is such an honor for me. It's also confirmation that with God we can go wherever we need to no matter how weak and depleted we feel. I think that is important in life, and just as relevant to a writing journey.
What other creative endeavors do you enjoy?
I love to cross stitch and have made one quilted wall hanging. I'm trying to teach myself to knit and crochet, but so far those skills totally escape me! My sister and I are working on a line of greeting cards that will celebrate women and humor. We're really excited about that.
I have a plaque on my wall with a quote by Erma Bombeck that sums up how I feel:
"When I stand before God at the end of my life I would hope that
I would have not a single bit of talent left and could say,
'I used everything you gave me.'"
Book cover blurb for Sacred Ashes:
The man who killed Dani LaClere's entire family has died in prison after ten years. She expects closure, but her grief is alive and well, and so is her anger at God - and Christians. She plans to deal with it like she always has, by not thinking about it. Easier said than done when she witnesses a murder and becomes the target of a stalker. Her fear escalates as evidence begins to suggest a tie to her family's murder. When a handsome prison chaplain confirms her suspicions Dani is forced to deal with the pain of her past and a killer she will not see coming.
LEAVE A COMMENT TO BE PLACED IN THE DRAWING TO WIN A COPY OF SACRED ASHES BETWEEN NOW AND WEDNESDAY, JUNE 3RD AT MIDNIGHT MDT
Find Sacred Ashes at Amazon.
Sherri is a hospice social worker and newly published first time author of women's fiction. She is currently working on a nursing degree - one thing on her bucket list - and the next two books in the Lethal Legacy series. She and her sister are developing a line of greeting cards especially for women. She is a firm believer that 50 is not over the hill, it's just getting started. She believes in the power of story and would love to hear from you about your own journey..
Find Sherri on the web: