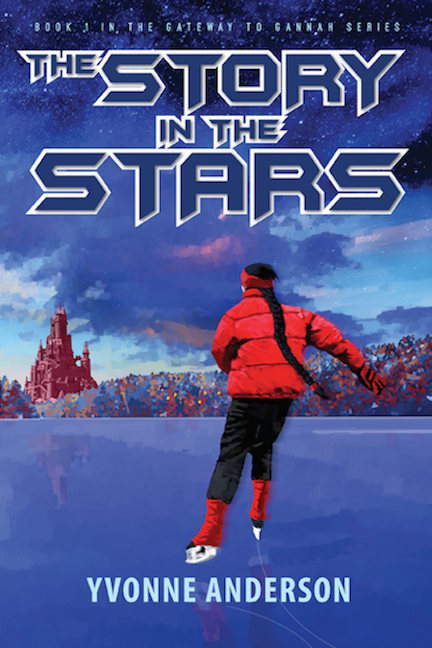 Featured book: The Story in the Stars
Author: Yvonne Anderson
Publisher: CreateSpace
Genre: Science Fiction
Series or stand alone: Book #1 of a four-book series, Gateway to Gannah
Target age: not targeted at young adults but is appropriate for teens
THINK WRITING IS ONLY FOR THE YOUNG? AUTHOR YVONNE ANDERSON WILL TELL YOU DIFFERENT WITH HER STORY OF HOW THE HOLY SPIRIT MOVED HER TO USE HER NEW COMPUTER IN A WAY SHE HAD NEVER DREAMED.
YVONNE IS OFFERING A GIVEAWAY OF THE STORY IN THE STTARS. CHECK BELOW TO SEE HOW TO ENTER TO WIN.
Welcome, Yvonne! You look too young to be in the Over-50 crowd. Why didn't the bouncers turn you away at the door?
You make me laugh! I look every bit my age -- and I earned my way in because I signed my first publishing contract at the age of 55.
Congratulations! When will that first book be released?
Four years ago. Four books ago, in fact. What started out as a stand-alone story turned into a series. I could have kept it going beyond four books, but it seemed like time to call it a wrap and move onto something else.
Was this contract the realization of a life-long dream?
Not at all. I'd never considered being a writer until I was middle-aged. Then, on a whim, I wrote two novels—two terrible novels—just to see if I could do it, before I decided it was silly. Not worth my time and energy. But a few years later, the Lord prompted me to pick up my pen again. Well, actually, His Spirit urged me to use that new computer we'd purchased not long before; there was never an actual pen involved. I'm thankful for that, because my arthritic hands couldn't take it.
So this book we're talking about was the third novel you'd written?
Well, no. It was my fifth. Once I started writing again, I completed two more unpublishable books, then grew frustrated and threw in the towel. Vowed I'd never write fiction again as long as I lived. A few months after that, I fell off the wagon. In a fit of temporary insanity that turned out to be permanent, I started a story in a genre I didn't even like to read.
I'm confused.
I'm not surprised. Here's the story: I'd recently read a little nonfiction book, originally written by Joseph Seiss in the 1800s but reprinted in the 1970s, called The Gospel in the Stars. It explained the theory that when God created the heavens and the earth, He arranged the stars in constellations that pictured the gospel story for early man to "read." It was such an intriguing idea that I had to explore it further. In the process, I decided to write a short story in which the characters discovered this "story in the stars." I had it take place in the future and on a fictional planet of my own creation. In other words, I embarked on writing a science fiction tale, though I was never a sci-fi fan.
You said this was a short story?
That was what I'd intended at first – something I'd write just for fun and never show anybody. But in order to include what I wanted to portray, I had to make it a full length novel. Even then, I couldn't fit everything in I wanted to, so it became a series.
And this is what the publisher contracted?
That's right. I signed a three-book contract in January 2011.
But the series is four books.
Yes. Despite the fact that The Story in the Stars was an ACFW Carol Award finalist in 2012, book sales never took off as the publisher hoped, so they allowed me to publish the third and fourth titles myself. Then this year, they released me from the contract altogether so I could re-release the first two books with new cover art. I just finished that project in April of this year. Now the series is complete, and sporting covers I'm delighted with.
And all this happened when you were fifty-five and older.
Yep. My writing life began after the mid-century mark.
So tell me about this series. It has to do with stars and constellations?
That was the inspiration for it, but, since I'm a pantser, the story took off in a direction I never anticipated. It was great fun to watch it unfold.
Each book can stand on its own, but put together, they tell one long tale. I know of some readers who started with the fourth book and loved it, then went back and read them in order from the beginning. But I recommend new visitors to the planet Gannah save themselves the trouble and start with Book #1 rather than backtracking.
You can find a description of the whole series on my here on my blog.
Here's the blurb for the first book, The Story in the Stars:
Dassa skates toward the palace in completion of her Third Quest, unaware the Karkar Plague has returned to ravage Gannah.
On a medical starship not far away, Dr. Pik is ordered to find a cure for the plague – an unlikely assignment, given his inbred hatred of the whole Gannahan race. Duty trumps prejudice, however, and he succeeds… but that's just the beginning of the story.
Dassa and Pik survive attack by space pirates, food poisoning, savage Gannahan beasts, and a plane crash. The hardest part, though, is enduring one another's company.
The Creator who wrote the story of redemption in the stars has commanded her to share it with her reluctant savior. That's not all He requires of her, but the rest is unthinkable.
All four books are available in print and ebook formats on Amazon.
LEAVE A COMMENT TO BE PLACED IN THE DRAWING TO WIN A COPY OF THE STORY IN THE STARS BETWEEN NOW AND WEDNESDAY, JUNE 17TH AT MIDNIGHT MST. (Ebook only if winner lives outside the U.S.)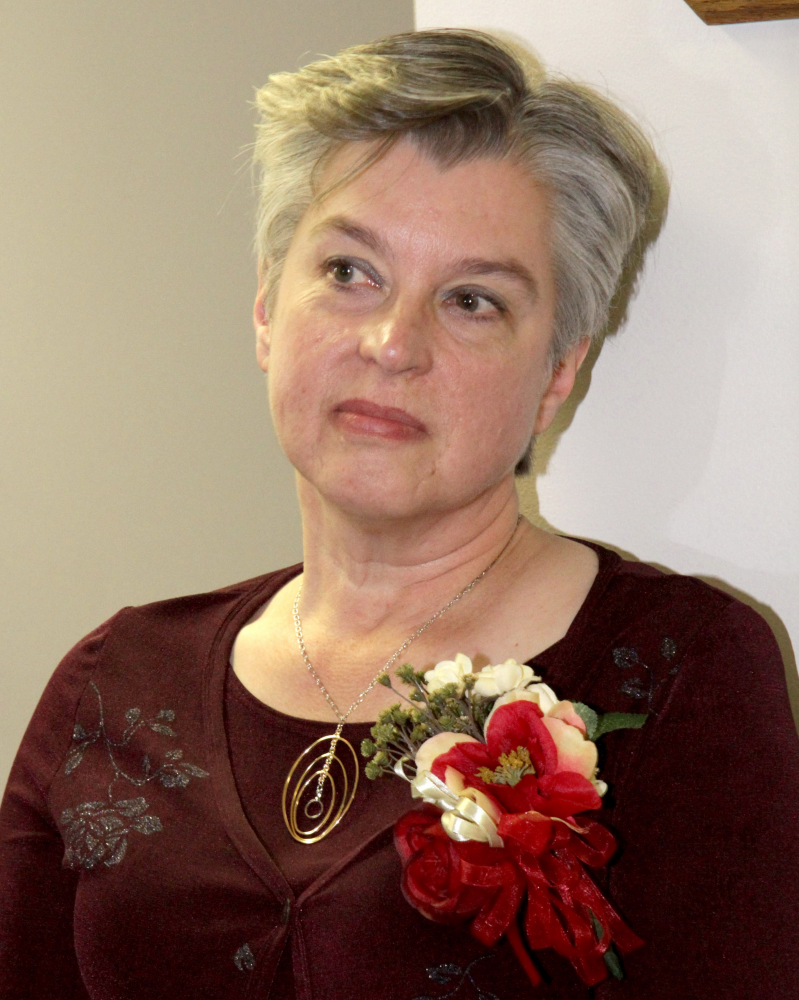 Living in Western Maryland, Yvonne Anderson writes fiction that takes you out of this world.
She was the contest coordinator for the "Launch Pad Contest: Launching You Out of the Slush Pile," a contest for unpublished writers sponsored by Novel Rocket. She contributed regularly to the Speculative Faith blog for a year or two, and until recently helped authors promote their works on The Borrowed Book blog. She shares the occasional wise word on her personal site, YsWords, does freelance editing, and tweets as @YAnderson101.