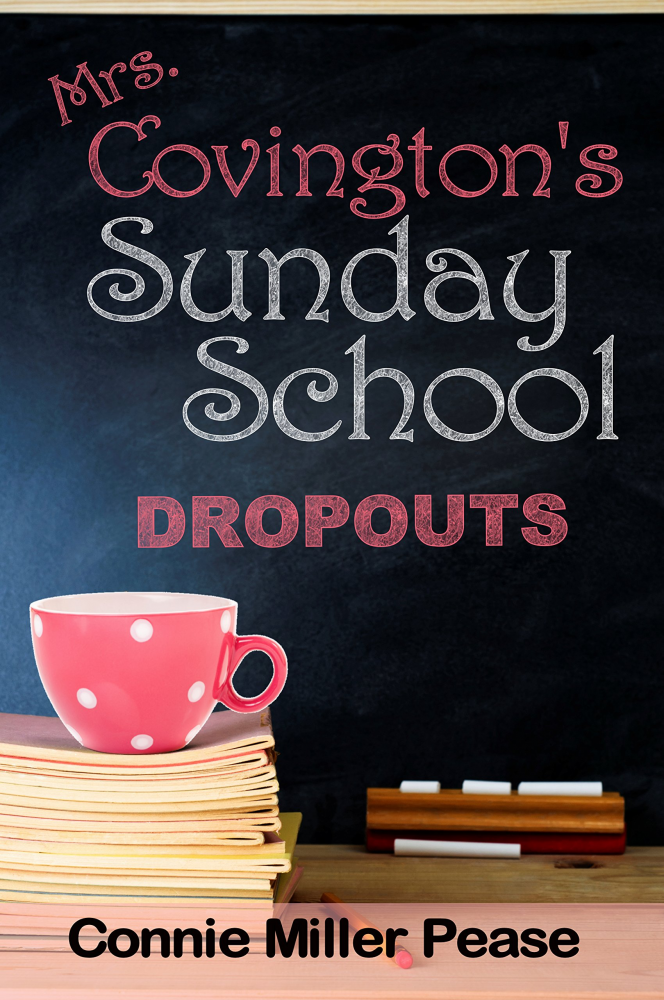 Title: Mrs. Covington's Sunday School Dropouts
Author: Connie Miller Pease
Publisher: Hope Springs Publishing, an imprint of Chalfont House
Genre: Christian women's fiction
Series or stand alone: Stand alone (possible series)
Target age: Over 40 Christian women who don't take themselves too seriously
I'M PLEASED TO WELCOME AUTHOR CONNIE PEASE TO THE OVER 50 WRITER. CONNIE SHARES THE WORDS AND MUSIC OF HER CREATIVE, UNPREDICTABLE JOURNEY.
CONNIE IS OFFERING A GIVEAWAY OF MRS. COVINGTON'S SUNDAY SCHOOL DROPOUTS. CHECK BELOW TO SEE HOW TO ENTER TO WIN.
"Life is strange with its twists and turns," the poet Edgar A. Guest ascertains. I would agree, wouldn't you?
I've always loved to read. I've always loved to make music. If, however, you would have asked me at age 20 what I would be doing at age 50, writer and composer wouldn't have been on the list. It wouldn't have even been in my dreams. It simply never occurred to me.
And this is the funny thing: As a child and even an adult, I often made up poems, stories, and songs; but I didn't write most of them down. They were an aside, a frivolous trinket, a wayside rest.
It wasn't until I had my fourth child and was attempting to play the piano with him on my lap, moving my hands as his little ones followed them that I realized I had come up with a chord progression that lent itself to a song. That little piano game of ours became the first song I wrote.
I've since written and directed five musicals, one which is published by Meriwether Publishing.
I got a little more serious about writing during my 40's. My first book was just published at the beginning of this month. Life is not only strange with its twists and turns, it is full of lovely surprises!
Did I fulfill my age 20 list? Yes, I did. However, this new, unanticipated age 50 list is a wonderful twist in an otherwise well-planned journey. It's good, I think, that I wrote a book later rather than earlier. My writing is more practical, less academic; more approachable, yet less concerned with what others think; more forthright, less ambiguous.
One thing that age 20 and age 50 share? The knowledge that God is good.
Book cover blurb for Mrs. Covington's Sunday School Dropouts:

LEAVE A COMMENT TO BE PLACED IN THE DRAWING TO WIN A COPY OF MRS. COVINGTON'S SUNDAY SCHOOL DROPOUTS BETWEEN NOW AND SEPTEMBER 2ND AT MIDNIGHT MST.
Find Mrs. Covington's Sunday School Dropouts on Amazon.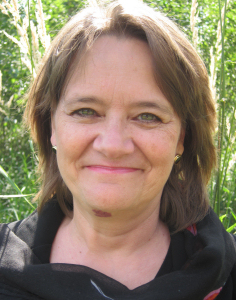 With one foot in the city and one in the north woods, Connie Miller Pease has developed a sensitivity wrapped in equal parts gentle humor and compassionate truth. Her creative efforts to give expression for the common longings found wherever God's heart is beating in people are found in her poetry, books, and original musicals. Connie left private practice as a psychologist to home school her four children through their elementary years. In addition to being a middle-school Sunday school teacher, she has been a workshop leader, featured speaker and worship leader in a variety of venues. She lives with her family in Minnesota.
Connect with Connie online: