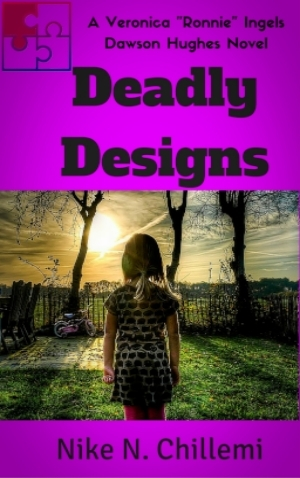 FEATIRED BOOK: DEADLY DESIGNS
AUITHOR: Nike N. Chillemi
GENRE: Detective Story, espionage twist
STAND ALONE OR SERIES: A Veronica "Ronnie" Ingels/Dawson Hughes Novel
TARGET AGE: 17+ to 117+
IT IS MY PLEASURE TO WELCOME AUTHOR NIKECHILLEMI. NIKE INTRODUCES HERNEW NOVEL, DEADLY DESIGNS, AND EXPLAINS WHY, AS A LATE-BLOOMING WRITER, SHE IS IN GOOD COMPANY.
Late Blooming Writers
by
Nike N. Chillemi
Often it's difficult to categorize writers, and really, I don't like to. When talking about age it gets crazy in this photogenic, social media world where 50 is the new 40, and so is 60 because it seems hardly anybody (out in the worldly world) admits to being over 40 anymore.
Yet, these days, it seems many writers are starting to sit down with pen in hand, or laptop under fingers at age 40+ and 50+. Does when we start writing, in fact, have anything to do with honing the craft of writing? I could argue that the 50+ writer now has enough experience under her/his belt to know what he/she is talking about. Yes, of course, even 50+ writers have to do research.
Still a seasoned-citizen writer might have in actual life experience raised a family, cared for an aging parent, or lost a parent child. This writer types out the page from a much different perspective than a 20-something writer who has just begun exploring life.
Although this is not always the case, it seems to be most usual that God chooses to bestow wisdom upon the middle-aged and up. This age group is able to engage in multifaceted mental processing. They are able to head corporations, govern nations, and create a complex plotline. [When a populace elects a younger, inexperienced candidate, you get a mess. Sorry, I couldn't resist.]
It seems 50-something writers are flooding the publishing industry right now. But actually this is not a new phenomenon. Laura Ingalls Wilder began her journalism career at age 44 and published the renown LITTLE HOUSE ON THE PRARIE at age 64. Raymond Chandler published his first detective novel, THE BIG SLEEP, at age 51. Richard Adams broke out with WATERSHIP DOWN at age 53. There are many others, too numerous to mention.
Along with Jack Benny, I've claimed to be 39 for so long it's hard to admit I'm in the 50+ author group. Of course I am and I'm proud to be. My new release, DEADLY DESIGNS, could be torn from the headlines. A party-girl model and her 7-year-old daughter are missing, presumed kidnapped. Is it the result of a drug-deal gone bad, a lone wolf-terrorist, or a more sinister and involved terrorist plot? Sassy private detective Veronica "Ronnie" Ingels and sheriff's deputy Lt. Dawson Hughes (now on assignment with a clandestine government organization) are on the case. As they're drawn into their own love story, their hearts are breaking over this chilling case.
Book cover blurb for Deadly Designs:
Private investigator Veronica "Ronnie" Ingels teams up with Deputy Dawson Hughes to find a geeky radio broadcaster's missing wife and young daughter. They fear the woman and child were taken by Islamic terrorists as revenge against the husband's pro-Israel, conspiracy theory broadcasts. The investigation takes Ronnie and Hughes from a manicured Connecticut estate, to interviews with an elitist A-List society crowd, and run-ins with cranky local police detectives. Then they plunge deep into the seamy, drug-riddled underbelly of the fashion world, with the specter of international terrorism hovering. All the while they know, the sooner a child is found, the better
Hughes has recently been promoted to lieutenant in the Taylor County, Texas Sheriff's Department. He's on leave on a special assignment with Authorized Operations (AO), a clandestine, quasi-government agency operating out of a sea-side mansion in Hither Hills, NY. The only thing is, many powerful politicians, and government big-wigs claim Authorized Operations doesn't exist.
Ronnie is furious at both Hughes and the broadcaster for waiting thirty-six hours to start the search. She knows the longer it takes, the less chance there is of finding the child alive. The problem is, radio talk-show host Ed Harper has been hoping-against-hope that his pot-smoking, model wife is on one of her 'esoteric experiences' and has simply taken the child while she romps for a few days. He doesn't want to seriously consider the other, more hazardous possibility… that his radio broadcasts have angered some very dangerous people.
Purchase Link: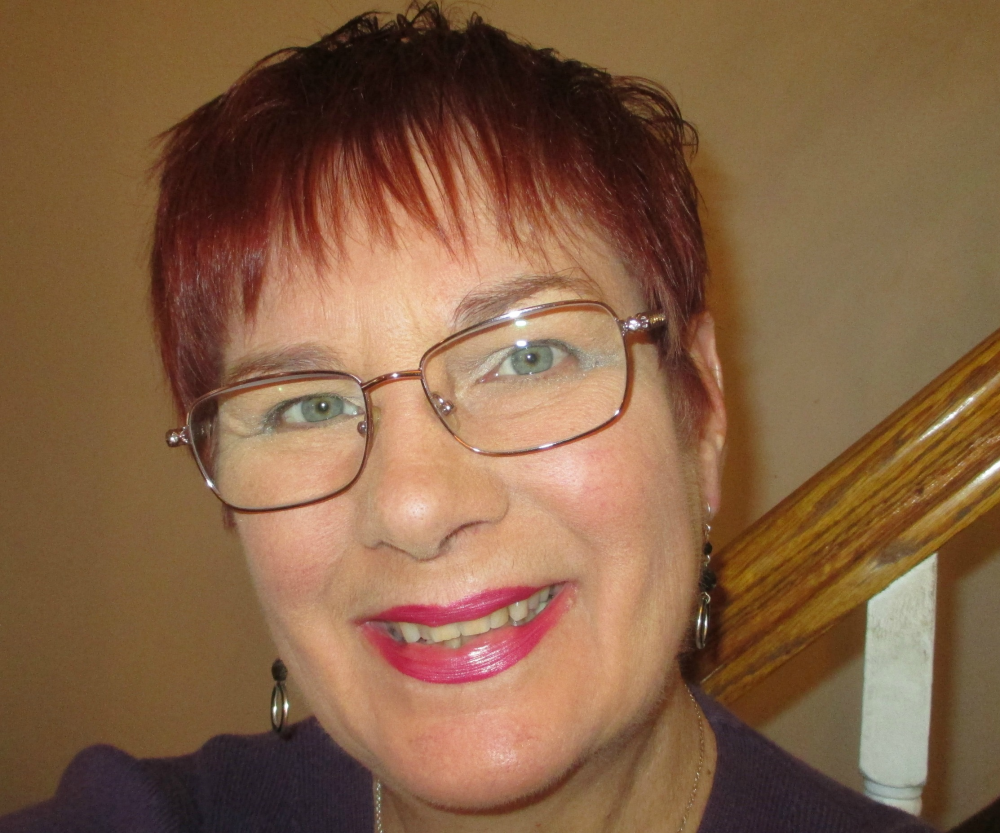 Like so many writers, Nike Chillemi started writing at a very young age. She still has the Crayola, fully illustrated book she penned (colored might be more accurate) as a little girl about her then off-the-chart love of horses. Today, you might call her a crime fictionista. Her passion is crime fiction. She likes her bad guys really bad and her good guys smarter and better.
Nike is the founding board member of the Grace Awards and is its Chair, a reader's choice awards for excellence in Christian fiction. She has been a judge in the 2011, 2012, 2013, and 2014 Carol Awards in the suspense, mystery, and romantic suspense categories; and an Inspy Awards 2010 judge in the Suspense/Thriller/Mystery category. Her four novel Sanctuary Point series, set in the mid-1940s has finaled, won an award, and garnered critical acclaim. HARMFUL INTENT released under the auspices of her own publishing company, Crime Fictionista Press, won in the Grace Awards 2014 Mystery/Thriller/Romantic Suspense/Historic Suspense category. Her new release is DEADLY DESIGNS. She has written book reviews for The Christian Pulse online magazine. She is a member of American Christian Fiction Writers (ACFW) and John 3:16 Marketing Network. Visit Nike at her website.