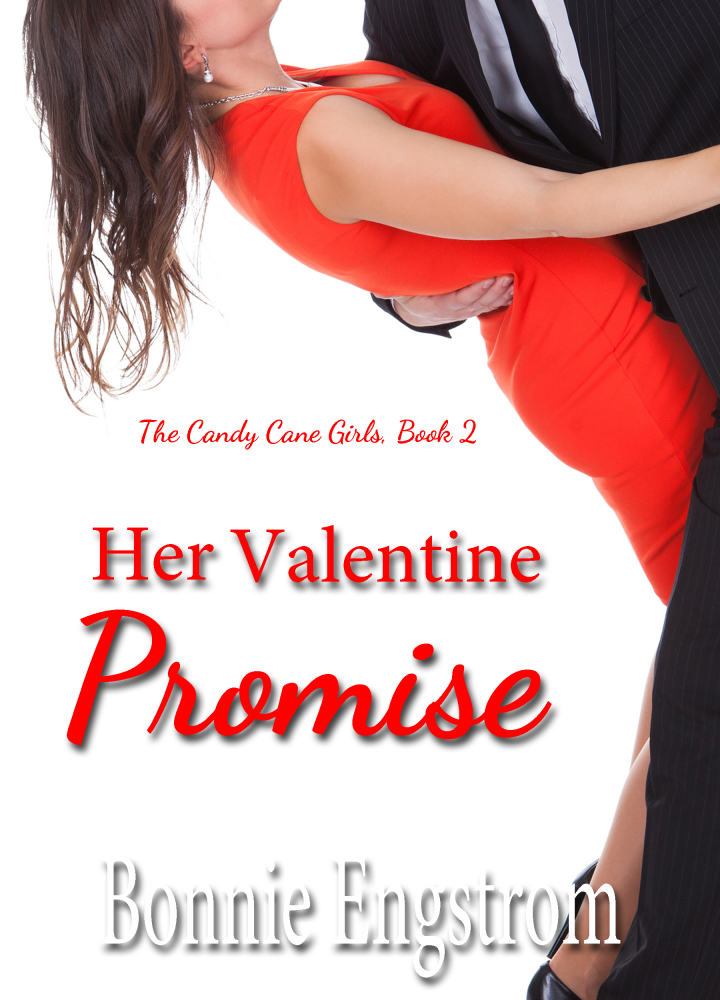 FEATURED BOOK: Her Valentine Promise
AUTHOR: Bonnie Engstrom
PUBLISHER: ForgetMeNotRomances
GENRE: Romance
SERIES OR STAND ALONE: #2 in The Candy Cane Girls Series
TARGET AGE: All women who love romance and weddings
I AM PLEASED TO WELCOME AUTHOR BONNIE ENGSTROM. BONNIE INTRODUCES HER CANDY CANE ROMANCE SERIES AND GIVES US A PEEK INTO HOW IT CAME ABOUT.
BONNIE IS OFFERING A GIVEAWAY OF HER VALENTINE PROMISE. SIMPLY LEAVE A COMMENT BELOW TO ENTER THE DRAWING.
Yea! I am over fifty and loving it! I know I'm supposed to give you readers some insight about how it feels to suddenly be published at seventy plus. Here goes.
I always believed I had stories to tell. But, truthfully, I didn't submit many queries or proposals. After my first ACFW conference when two editors requested them, then later rejected them, I sort of gave up. But, just for a time. I believed if God led me to write for Him, He would lead me to the right situation. He did!
At that first ACFW conference I met a woman with whom I often visited during workshop breaks. We became good friends. Ten years later, she purchased a small independent publishing company and put a notice on the ACFW loop. I responded. She accepted.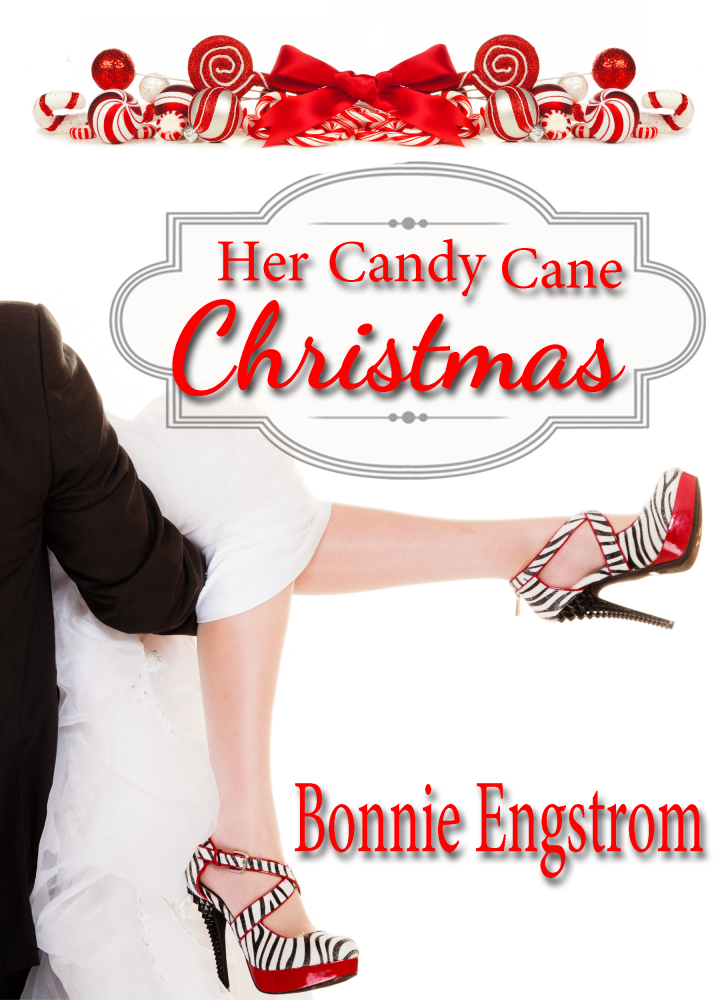 Now, I have published two novels, several novellas and am publishing a series of novellas with ForgetMeNotRomances. It has been an exciting ride. I am also gratified that many traditionally published and award winning authors are now publishing with ForgetMeNotRomances (A division of Winged Publications). Some of my stories are in collections with them. If you go on the FMNR website, you may be amazed at the authors' names. I am flattered to be in such honorable company.
I hope you will check out and enjoy my books. I am super excited about my Candy Cane Girls Series. So far, Noelle and Cindy have been featured in books 1 and 2. Both Noelle and Cindy have weddings in unique venues. The entire series takes place in Newport Beach, California making it even more fun.
But, Natalie and Candy are next in Book Three, tentatively titled Her Wild Ride. Do you ride motorcycles? Could you if a handsome guy asked you to? If you are scared, you might change your mind when you meet Bill.
Book Cover Blurb for Her Valentine Promise:
The Candy Canes are a tight knit group; the six girls are like sisters. They share everything from successes to secrets. Even marriage doesn't keep them apart. Then …
Cindy caught the bridal bouquet, and Rob caught the blue garter. Neither of them believed in fate or tradition. But, something happened when she stepped on his toes dancing.
When Rob agreed to help his brother by working in the Love In Bloom Floral Shop while Braydon was on his honeymoon, he asked Cindy to join him. He didn't know what to expect, especially over Christmas break. Would she take over with her promotional ideas and anger his mother, the owner?
Would their relationship flower? Could Cindy accept Rob's secrets? How would that change her love for him? And, what about Emily, the woman who claimed Rob loved her?
Cindy has decisions to make. She is supposed to receive her unique engagement ring on Valentine's Day. Should she accept it, or say no to Rob because of the secrets he recently shared? If she accepts, they will have a lifelong commitment and have a wedding on the beach. Is she strong enough to go through with the plan, or should she back out and be safe?
DON'T FORGET TO LEAVE A COMMENT TO BE PLACED IN THE DRAWING TO WIN A COPY OF HER VALENTINE PROMISE BETWEEN NOW AND WEDNESDAY, APRIL 20TH AT MIDNIGHT MDT.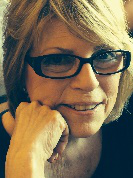 Bonnie Engstrom and her psychologist husband, Dave, live in Arizona near four of their six grandchildren. The other two live in Costa Rica where they surf. But, they share their Arizona home with Lola and Sam, their two rescued mutts in charge of the household.
She used to bake dozens of Christmas cookies in November and freeze them so she would have a lot to pass out to neighbors. Now … well, that was a long time ago. Instead of cookies for Christmas, she writes. Her Candy Cane stories set in Newport Beach, California, where her family was raised and where they have many fond memories, are perfect for gift giving. Or, for just cuddling up by the fire for an inspiring romance read.
She hopes you enjoy Her Valentine Promise and also gift it to a special female in your life. Don't forget to leave an honest review on Amazon.
Bonnie loves to hear from her readers and invites you to contact her via email (be sure to put the word BOOK in the subject line), via her website or like her Facebook author page. Be sure to sign up for her upcoming fun newsletter.