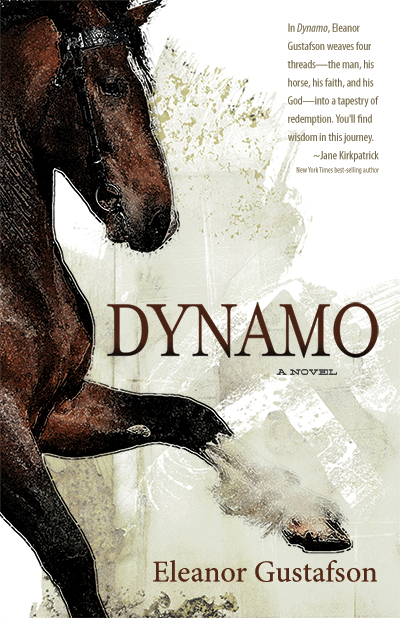 Featured Book: Dynamo
Author: Eleanor Gustafson
Publisher: Whitaker House
Genre: Contemporary
Series or stand alone: Stand alone
Target age: Older teens through adult
IT IS A PLEASURE TO RESUME MY BLOG, AFTER A FEW WEEKS HIATUS, WITH GUEST AUTHOR ELEANOR GUSTAFSON. ELLIE ADMITS SHE'S NOT AS YOUNG AS SHE USED TO BE, BUT SHARES SOME OF THE WISDOM SHE HAS ACQUIRED ABOUT WRITING ON HER JOURNEY THROUGH LIFE.
ELEANOR IS OFFERING A GIVEAWAY OF DYNAMO. SIMPLY LEAVE A COMMENT BELOW TO ENTER THE DRAWING.
Okay, so I don't have as much get-up-and-go as I once had, but I can still write a pretty good story.
My history of storytelling dates back practically to the dawn of earth. Well . . . my earth, anyway. Early on, my mother infected me with Story, and at that time my fertile imagination enabled women to have babies at age two, since twenty years old was an inconceivable age. But by age fifty, I had actually written down some of my stories and had a few short ones published.
Novels, however, took longer. The first one, Appalachian Spring, was actually based on one of my earlier mind stories, and with the help of an excellent editor, it became my best-selling book.
Not, however, without great trauma when I received the edited manuscript. Red ink everywhere. Characters, whole chapters—gone! No quick fix. I knew I'd have to rewrite the whole book, but how? My original manuscript came off a typewriter. Couldn't do that again. But . . . AHA! We had just bought our first computer! If only I knew how to operate it . . .
Son Eric happened to be staying with us at the time, and he, being more experienced in such matters, got me started. I studied the editor's markings, saw what she wanted, and came out with a much better product. Didn't make the four-week deadline, but Zondervan was gracious and my editor pleased.
Other novels followed, as did lessons from other editors.
What have I picked up through these ripening years?
A half-century of experience in living gives you something to say.
You have more time for fun stuff like writing. That's the theory, anyway.
Mistakes are great tools for learning.
Editing is far more fun than writing a first draft.
Yes, you can chop even whole chapters without clutching your chest and gasping for air.
Selling books can be fun in certain circumstances, but mostly, it's just plain hard work.
Learning social media helps with sales—but this too is a huge learning curve.
The Word that lives in your heart can live on the pages you write, but it needs to be both palatable and digestible.
The Lord gave me a gift that revealed itself early on. I'm not the world's most accomplished author, but I try to write as well as I can to show God's glory to hungry readers.
Back Cover blurb for Dynamo:
Jeth Cavanaugh is searching for a new life along one of Pennsylvania's mountain ridges when he stumbles upon a stable of show jumpers owned by Rob and Katie Chilton. Throw in a volatile gaited stallion named Dynamo, and Jeth will do anything to work there. He earns his living by training and showing Rob's jumpers, but Dynamo is his primary passion.

Everything changes when God enters his life—in the unconventional form of a hard slap by an old girlfriend—and ignites a new, greater passion within him. But along with fervor comes fear at the undeniable evidence of God's hand on his life. Inexplicable events, both good and bad, make him moan plaintively, "Why does God do this to me? I get the feeling I'm being set up for something."

He is, indeed. Jeth's life is anything but predictable, much like the God he serves. The real Dynamo and his ultimate trainer emerge out of an excruciating mix of disaster and brokenness, which are never beyond the reach of redemption.
This story is God in your face: Who is He, really? What does He ask of us?
Blip reviews:
"This book takes hold of you, and you can't put it down." ~ Brenda Rupp
"I AM NOT a reader. Stayed up till 1:35 AM, then got up at 6 to finish." ~ Ron LeBlanc
"This is an amazing, passionate story about loss, unconditional love and transformation. An excellent read." ~ Nancy Staples
Book links:
The Stones: A Novel of the Life of King David
DON'T FORGET TO LEAVE A COMMENT TO BE PLACED IN THE DRAWING TO WIN A COPY OF DYNAMO BETWEEN NOW AND WEDNESDAY, AUGUST 3RD AT MIDNIGHT MDT.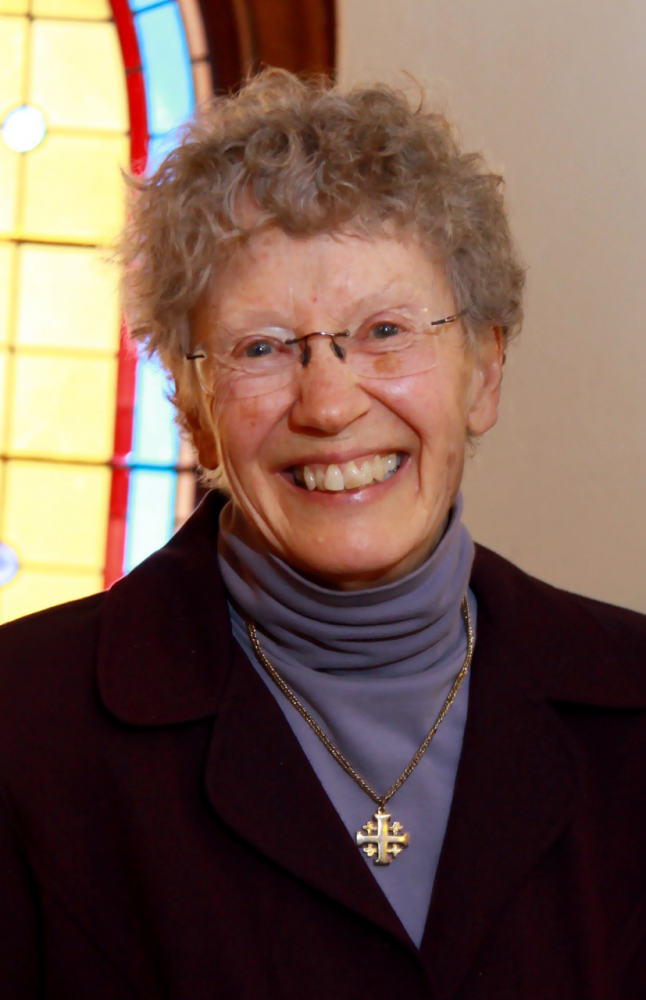 A graduate of Wheaton College in Illinois, Ellie Gustafson has been actively involved in church life as a minister's wife, teacher, musician, writer, and encourager. Additional experiences include gardening, house construction, tree farming, and parenting—all of which have helped bring color and humor to her fiction. One of her major writing goals has been to make scriptural principles understandable and relevant for today's readers through the undeniable power of story. Contace Ellie via email or find her on the web: