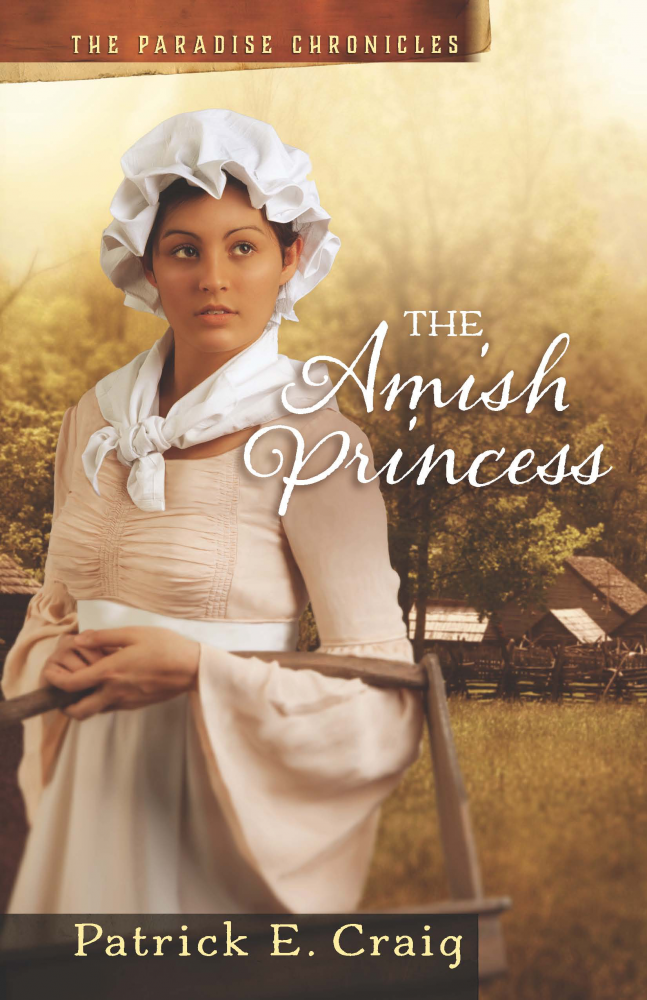 FEATURED BOOK: The Amish Princess
AUTHOR'S NAME: Patrick E. Craig
PUBLISHER: P&J Publishing
GENRE: Historical Amish
STAND ALONE OR SERIES: Second Book in The Paradise Chronicles series
TARGET AGE: Adult readers, men and women
I AM PLEASED TO WELCOME AUTHOR PATRICK E. CRAIG. PATRICK SHARES THE MANY TWISTS AND TURNS OF HIS SUCCESSFUL WRITING JOURNEY.
PATRICK IS OFFERING A GIVEAWAY OF A SIGNED COPY OF THE AMISH HEIRESS, BOOK ONE IN HIS PARADISE CHRONICLES SERIES. SIMPLY LEAVE A COMMENT BELOW TO ENTER THE DRAWING.
If there is a category called "Over 50 Writers" in the great lexicon of all the writers throughout all the ages, then I assume that I am in it. But if dreaming about becoming a writer, a real teller of stories, as my Irish heritage dictated, then I would have been called an "Over 7 Writer"—because that's when I published my first story. I remember it well. It was called "What I Did This Summer" and it was published in the Green Park Spark, the school paper at Green Park Elementary School in Walla Walla, Washington.
Once it was published I gathered up about fifty copies and passed it out to my friends, relatives and entourage. Actually I made that part about the entourage up, I didn't have an entourage and that's why I took to writing—because I was kind of a loner and a little bit outside the box and writing was something I did well. I could tell by the way my friends and relatives talked about the story. So I decided then and there that writing was something I wanted to do and that I would pursue it. So any time I could write or tell a story I did. Often that was to my detriment because when you are a kid sometimes it's hard to draw the line between storytelling and lying. But after some corrective action on my parent's part, I sorted that part out and then I just told stories.
I wrote and wrote and wrote. I worked on the school newspaper at every school I attended and ended up being the editor of every paper. I wrote a school column for the local paper for years. I entered prose and poetry contests. I entered competitions where the main part was writing an essay. When I was twelve I helped my mother, who had MS, write a book. She dictated it and I made notes and then got on my wonderful old Underwood and typed it up. I still have one of the original manuscripts of that book.
Then in high school I got into music and started playing in bands and kind of moved away from straight writing. But I didn't stop writing; I just put the words to music. I didn't write mindless repetitive rock and roll songs, I wrote songs with stories and heroes and happy endings or sad endings. I moved to San Francisco in the sixties and wrote songs with some of the well-known names in the music scene there. But that still wasn't it.
Then in 1984 I came back to the Lord and went to Bible College. I became a pastor and a worship leader. I started writing teaching materials and lessons. Then I wrote a couple of non-fiction books, one of which was edited and forwarded by Judson Cornwall, the Icon of Worship Book writers of that era. That went on for twenty years.
In 2003 I retired from pastoring. I was 56. I kind of fumbled about for the next four years. And then one night I had a dream. In the dream, my favorite Aunt, the one who was a terrific writer herself, the one who always encouraged my writing, appeared to me. She looked at me and with that well remembered stern look; she shook her finger at me and said, "You write!" The next morning I was reading the paper and I saw an ad for a ranch for sale. The ranch was named "Ghost Dancer Ranch." And in a moment the idea for my first novella was born–a kid's mystery in the tradition of The Hardy Boys and Nancy Drew called "The Mystery of Ghost Dancer Ranch." I had a blog at the time and I wrote it in eighteen weeks, a chapter per week. I self-published it and it languished at the bottom of the Amazon charts (boy, have I learned a lot since then). But I was 60 years old and I was finally doing what I always wanted to do—telling stories and writing them down in books.
In 2007 I attended my first Mount Hermon Christian Writer's Conference. It was agonizing to discover how out of step I was with what was really going on in the Christian publishing world. For instance, I had never known that Amish fiction was the largest selling Christian genre and had been for years. Then Nick Harrison, the man who later became my editor and a friend, challenged me to send him an Amish quilting story. At that time he was Senior Editor at Harvest House Publishers. I sent him a one-sheet and he liked it so he asked for some sample chapters. I wrote them and he liked them and encouraged me to write the book.
I sent the chapters to Steve Laube for critique at the next Mount Hermon and he liked them too. He told me to write a book that would captivate him from the beginning to the end, so I went home from the conference and finished the book in August. I sent it to Steve and Nick. Steve said he wanted to represent it and we gave Harvest House first option. They bought the book and asked for two more.
So there I was, 61 years old, writing about the Amish and quilting, and not knowing anything about either subject. But what I discovered is that a good story is a good story and good characters are good characters, no matter what setting you put them in. So with the help of the Lord and the Google search engine, I did the research and wrote A Quilt For Jenna, followed by The Road Home and Jenny's Choice, my Apple Creek Dreams series
They did well and soon I found myself being somewhat begrudgingly accepted into the Amish Fiction Writers club. I say begrudgingly, because I was a man who didn't write light-hearted romances where everything turned out peachy just because the characters were Amish. I wrote stories about desperate people facing desperate situations that only God could solve, and that kind of made me a burr under the saddle of mainstream Amish.
Since then I've self published the first book in my second Amish series, The Paradise Chronicles. It's titled The Amish Heiress and it did very well, remaining in the Amazon Top 100 Bestseller lists in three categories for seven months.
So now I'm sixty-eight, working on my sixth book, The Amish Princess which will be out in November. Just goes to show you that starting after 50 can have its rewards.
Back cover blurb for The Amish Princess
Opahtuhwe, The White Deer, is the beautiful daughter of Wingenund, the most powerful chief of the Delaware tribe. She is revered by her people–a true Indian princess. Everything changes when the murderous Shawnee renegade known as Scar brings three Amish prisoners to the Delaware camp. Jonathan and Joshua Hershberger are twin brothers that Scar is determined to adopt and teach the Indian way. The third prisoner is Jonas Hershberger, who has been made a slave because he would not defend his family against the Indians because of his stand against violence. White Deer is drawn to Jonathan but his hatred of the Indians makes him push her away. Joshua's gentle heart and steadfast refusal to abandon the Amish faith lead White Deer to a life-changing decision and rejection by her people. In the end, White Deer must choose between the ways of her people and her new-found faith. And complicating it all is her undying love for the man who can only hate her.
The Amish Heiress (book one in the Paradise Chronicles series) is available in on Amazon, B&N and all your favorite online stores. You can also find it on Patrick's website.
DON'T FORGET TO LEAVE A COMMENT TO BE PLACED IN THE DRAWING TO WIN A SIGNED COPY OF THE AMISH HEIRESS BETWEEN NOW AND SATURDAY, SEPTEMBER 24TH AT MIDNIGHT MST.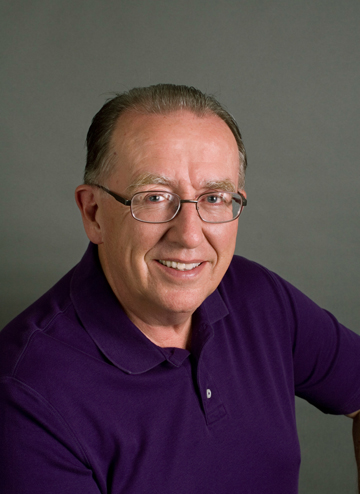 Best-selling author Patrick E. Craig is a lifelong writer and musician who left a successful songwriting and performance career in the music industry to follow Christ in 1984. He spent the next 26 years as a worship leader, seminar speaker, and pastor in churches, and at retreats, seminars and conferences all across the western United States. In 2011 he signed a three-book deal with Harvest House Publishers to publish his Apple Creek Dreams series. His current series is The Paradise Chronicles and the first book in the series, The Amish Heiress, was published by P&J Publishing in August of 2015 and remained on the Amazon bestseller lists for seven months. The second book in the Series, The Amish Princess, will be released in the fall of 2016. Patrick and his wife Judy make their home in Idaho and are the parents of two adult children and have five grandchildren. Patrick is represented by the Steve Laube Agency.
Find Patrick online
Purchase Patrick's books at Amazon
Look for The Amish Princess in late November, 2016