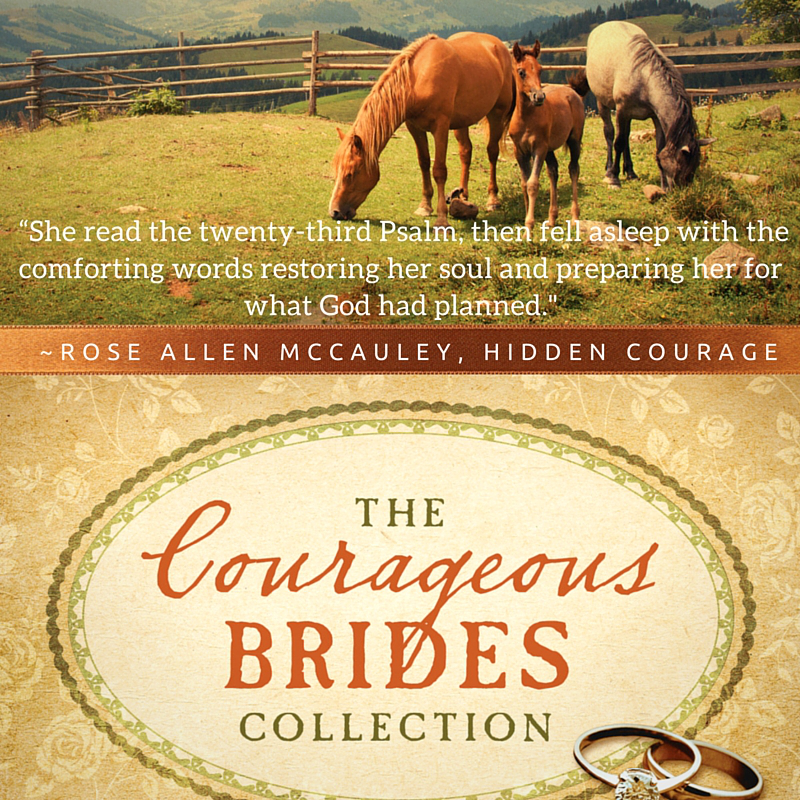 FEATURED BOOK: The Courageous Brides Collection (9 novellas)
AUTHOR: Rose Allen McCauley and 8 others
PUBLISHER: Barbour Publishing
GENRE:historical fiction
SERIES OR STAND ALONE: stand alone
TARGET AGE: teen to adult
IT IS A PLEASURE TO WELCOME AUTHOR ROSE ALLEN McCAULEY. ROSE AND I HAVE BEEN ATTEMPTING TO EXCHANGE BLOG POSTS FOR A WHILE NOW, BUT LIFE JUST GOT IN THE WAY. ROSE'S STORY PROVES THAT IT'S NEVER TOO LATE TO LAUNCH A WRITING CAREER.
Welcome, Rose!
Thanks for inviting me, Patti! I am happy to tell you all a little about my writing career which started after I turned fifty, in hope it will encourage those younger or even older than I am. I turned 68 this July and went to my first writing conference in 2002 when I was 54. It was the first ACFW conference in Kansas City MO and I truly believe if I had not joined ACFW I would still not be published, so I certainly encourage everyone to join ACFW whether you can make the conference or not! The membership price is so small for all the on-line classes you receive and writing friends and groups you can join, so please make that your first priority if you are not already a member.
I received my first book contract at the 2010 ACFW conference when I was 62 years old. I also got my first agent soon after that. She got out of agenting, so I now have another agent who has been so helpful to me in getting published.
My granddaughter who is 15 went to one of our local conferences and won some awards. She told me she hoped she didn't have to wait until she was over sixty to get her first contract! I don't think she will. But as God's Word says, there is a time for everything, so that was my time. And I am very thankful for all He taught me along the way.
I have always loved to read and write although most of my writing before joining ACFW was non-fiction. I was editor of my high school newspaper, and editing skills are very important for a writer. And loving to read is also important.
If God has laid on your heart to write for Him, I think the most important talent is perseverance! Just keep writing for Him unless He tells you to stop!
Hope to meet many of you on the ACFW loop or at conference. Keep writing!
I'd love to meet you there someday, Rose! Thanks so much for spending time on the Over 50 Writer!
Blurb for The Courageous Brides Collection:
Ride into adventures alongside nine determined women of yesteryear whose acts of compassion and bravery attract male attention. Marcy helps displaced Indians. Emmy tends wounds at Fort Snelling. Ronnie stows away on a cattle drive. Daisy disguises herself as a Pony Express rider. Elinor becomes an abolitionist. Mae tames wild horses. Hannah gets help for accident victims. Lucy's curiosity unnerves criminals. Kate nurses soldiers on the battlefield. Will real dangers douse the sparks of love?
Books are available in bookstores and on Amazon in print and in kindle.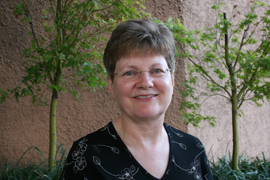 Rose Allen McCauley has been writing for over a decade and has four books published. She is thrilled for this to be her second novella collection with Barbour. A retired schoolteacher who has been happily married to her college sweetheart for over forty years, they enjoy their growing family of three children and their spouses and five lovely, lively grandkids! She loves to hear from her readers. Connect with her online.