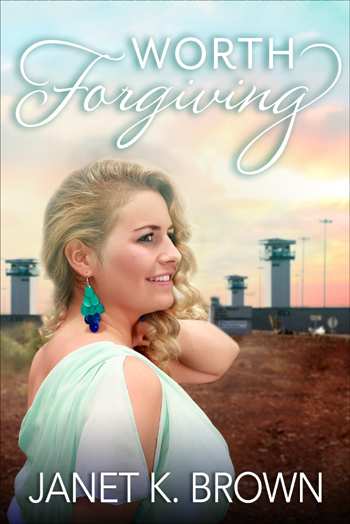 FEATURED BOOK: Worth Forgiving
AUTHOR: Janet K. Brown
PUBLISHER: Pen-L Publishing
GENRE inspirational women's fiction
SERIES OR STAND ALONE: Book 2 of the Wharton Rock series
TARGET AGE: women 35-55
I AM SO PLEASED TO WELCOME MY FRIEND JANET K. BROWN. I KNEW JANET HAD ACCOMPLISHED MUCH, BUT I WAS QUITE SURPRISED TO SEE THAT SHE REALIZED HER SUCCESS MANY YEARS AFTER REACHING THE "OVER 50" MILESTONE!
JANET IS OFFERING A GIVEAWAY OF WORTH FORGIVING. SIMPLY LEAVE A COMMENT BELOW TO ENTER THE DRAWING.
Never Too Old
I have followed my writing passion since junior high. When my children were young, I sold a few short stories and wrote one novel that didn't sell. For awhile, children's weddings, grandbaby births, as well as a demanding job halted all writing other that my prayer journal.
In 2006, I retired with the dream of diving into writing as a second career.
I'm a goal-setter. I retired at age sixty-three, so I set a goal for 7 by 70, or seven books published by the time I reached seventy years of age. Within three years, the Lord put it in my heart that I was obsessing over making it to publication. My age weighed heavy on my mind. I cried over not having enough years to come out with a bestseller. I couldn't work fast enough.
The Lord said, "stop writing."
"Surely, I misheard you, Lord. I live for writing. It's my ministry," I told God.
"Sorry, you should quit. Don't write anything," He said.
I followed God's command. I sought His direction for my life. I went back to writing nothing except my personal prayer journal.
Peace settled in my heart. I missed writing, but my time with my family was sweeter. Church services ministered more to my soul.
After three months, the Lord suggested I write a devotion. Over several months, He moved me into more writing, but it was writing without obsession. It was writing with peace. It was writing with balance.
God showed me how we're never too old to accomplish things for God. We work in His time and direction. No, I didn't publish 7 by 70, but I did publish my debut novel the month I turned seventy.
My ninety-two-year-old mother-in-law amazes me. She's in a wheel chair and has a pacemaker. She suffers fatigue and pain. She can't do all she once did, but God gave her steady hands and a love for quilting. She gives away quilts to every friend and family member and sends off some to missionaries. In God's time, she blesses people even at her older, slower pace.
God leads my writing. I doubt I'll ever have a bestseller. I probably won't make any big money, but I have an increasing number of fans. God used my food addiction weakness to "write the message of God's hope," and God provides me with satisfaction in retirement.
In case you worry that you're too old to have a writing career, or whatever you dream of, let me encourage you.
I'm not too old, and neither are you. We work in God's time and with His guidance.
Blurb for Worth Forgiving (Second in the Wharton Rock Series)
Prejudice and mistrust hinders an ex-con, drug addict's new beginning.
The state of Texas releases from prison Katie Smith. Full of optimism, she sets out to get a job, rent her own place, and make a home for her eight-year-old daughter, but Katie gave away her daughter three years ago. She could use a friend, but her past choices threaten to doom her to continued failure.
Larry Pullman graduated from seminary with high marks, but the fact that he has no wife makes finding a preaching job almost impossible. It doesn't help that running from God as a teenager gave him a past that he can't undo. All he needs is an ex-con, drug addict messing up his life, but then why did God lead him to her? Or did He?
Isn't it enough that Lacey Chandler gave her sister's daughter a home? Does that mean she has to clean up Katie's messes forever?
Could it be that Katie is not Worth Forgiving?
Praise for Worth Forgiving
"An engaging emotional novel depicting the redemptive power and love of God . . . filled with emotion and drama that will engage you from start to finish. The book depicts the struggles—both internal and external—that Katie Smith faces based on a rocky past that ended up in a prison sentence. It's more than a novel however. This Christian-based work is filled with life's realities and decisions that are made every day. With plenty of twists and turns it brings the reader to the conclusion that no one is beyond the grasp of God's saving hand . . . [it] shares a theme we all face sometime in our own lives—will we forgive others and even ourselves?
"The reader will be headlong thrown in the internal struggle to find peace, clarity . . . and true love. I give it a five-star rating without hesitation."
– Valerie Caraotta, book reviewer
"Janet K. Brown touches hearts and lives of those with addictive personalities. Exposing the core of problems in her characters, she leads her reader to do their own soul-searching, offering encouragement as her characters find their way through trials and personal crises. I highly recommend Brown's WORTH FORGIVING."
– Bonne Lanthripe, playwright, award winning actress, and author of The Ringleader
Purchase now at:
DON'T FORGET TO LEAVE A COMMENT TO BE PLACED IN THE DRAWING TO WIN A COPY OF WORTH FORGIVING BETWEEN NOW AND SATURDAY, OCTOBER 8TH AT MIDNIGHT MDT.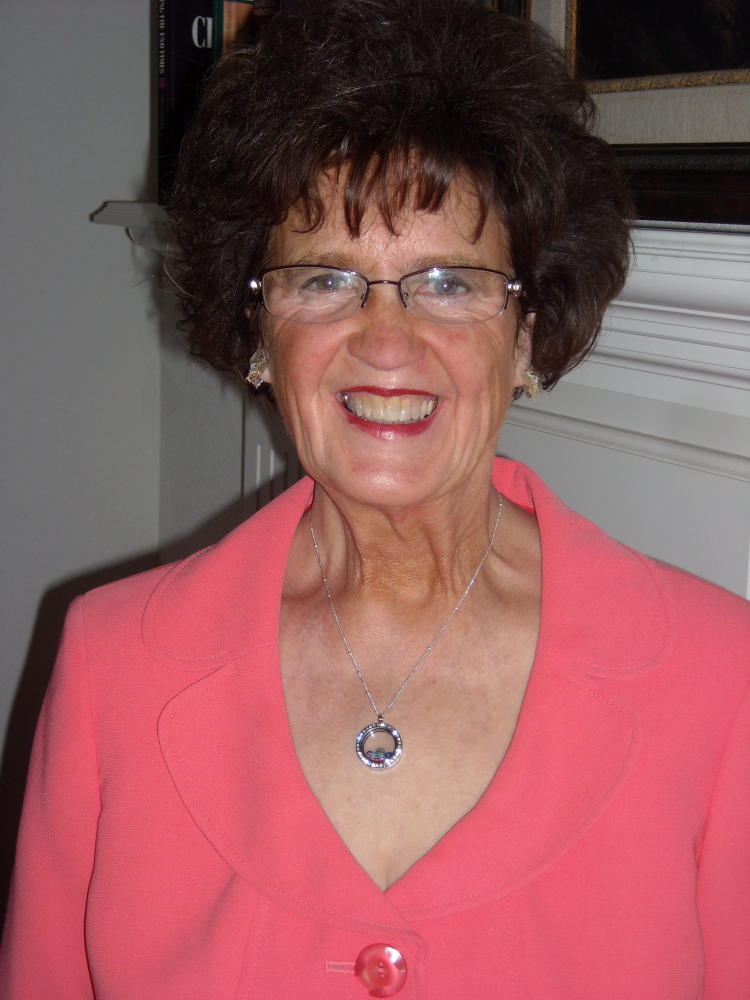 Janet K. Brown lives in Wichita Falls, Texas with her husband, Charles. Worth Forgiving, an inspirational women's fiction, is the second in her Wharton Rock series. Her only non-fiction is Divine Dining: 365 Devotions to Guide You to Healthier Weight and Abundant Wellness.
Worth Forgiving marks Brown's fourth book. Who knew she had a penchant for teens and ghosts? She released her debut novel, an inspirational young adult, Victoria and the Ghost, in July, 2012.
Janet and her husband love to travel with their RV, work in their church, and visit their three daughters, two sons-in-law and three perfect grandchildren.