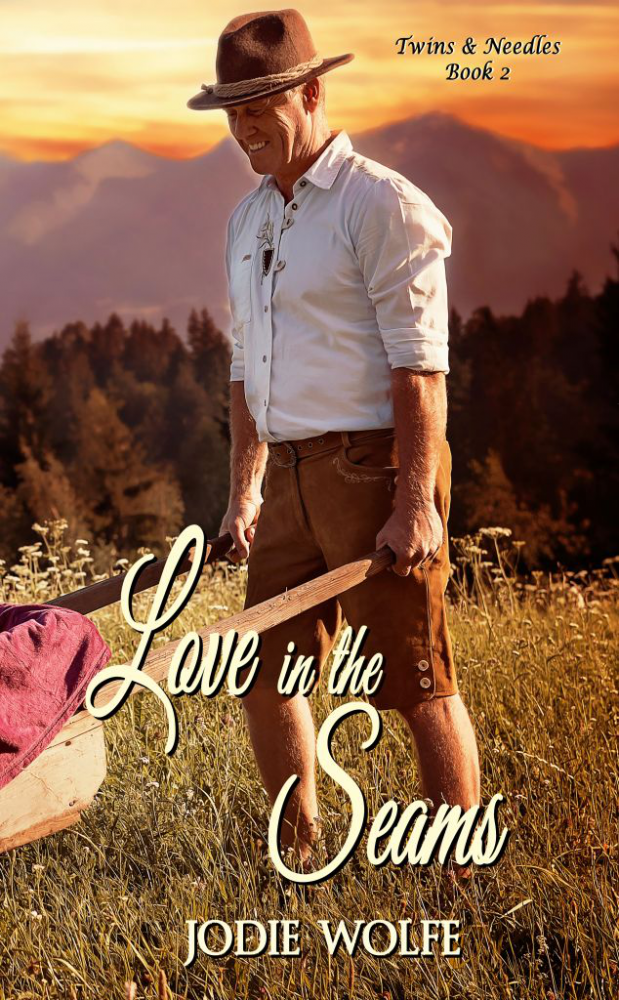 FEATURED BOOK: Love in the Seams
AUTHOR'S NAME: Jodie Wolfe
PUBLISHER: Independent
GENRE:Historical romance
STAND ALONE OR SERIES: Series
TARGET AGE: 35-55
IT IS MY PLEASURE TO WELCOME AUTHOR JODIE WOLFE. JODIE OPENS A WINDOW INTO HER WORLD AS A WRITER AND SHARES HOW THE BEST PART OF HER WRITING CAREER CAME ABOUT AFTER SHE TURNED 50.
JODIE IS OFFERING AN EBOOK GIVEAWAY OF LOVE IN THE SEAMS. SIMPLY LEAVE A COMMENT BELOW TO ENTER THE DRAWING.
Is There Life After 50?
by
Jodie Wolfe
I had to laugh this weekend when I had the following conversation with my twenty-two year old son.
Son: How old are you, Mom?
Me: 51
Son: Man, that's old.
Chuckle. Wouldn't he be surprised if I told him life started after 50? J Well, at least my writing career didn't start taking off until after I hit the big 5-0. Actually, age 51, but I digress.
I think God built writing into my blood. It's part of who I am and how He created me. I still remember quite vividly my first writing assignment. I was in second grade and had to come up with a poem. I wrote about my favorite thing at the time. Snoopy. I still could quote it to you, but I won't.
Within a year or two I moved on to writing little stories, typing them on a typewriter and stapling them together to make my own books. I even drew pictures on the cover. One was about our toy poodle going to the Inaugural Ball. I think it was in the 70s after Jimmy Carter became president.
In my teen years I wrote my first novel and a second novel in my early twenties. Then marriage and children came along and writing took a back seat for a while as I home schooled my two sons through high school.
I've written a column in Home School Enrichment magazine for over eight years now and have had a couple devotions published online. But becoming an 'official' fiction author didn't happen until this year.
I put out my first novella in April (Hearts Tightly Knit) and the second book in the series comes out tomorrow. (Love in the Seams)
It actually has been a banner year in my writing career. This summer I found out I was a finalist in three different writing contests I'd entered. In September I signed my first contract with a traditional publisher. Life has been good.
God has taught me a lot as I waited many years to become a published author. Most importantly has been to trust Him and His timing. He desires good things for His sons and daughters. God always knows what is best. I'm thankful He's in control.
Back Cover Blurb for Love in the Seams:
Mae Stafford longs for the companionship and unconditional love her sister has found in her new husband. But after years of refusing potential suitors because of a pact they made as children, Mae no longer has any choices left once their agreement is broken. She's given up hope that God will give her what she desires most, a family of her own. Instead of dwelling on what she doesn't have, she throws herself into her work as the recent sole owner of the local dress shop.
As a promise made to his late wife, Johannes Mueller agrees to travel west to be a school teacher in Calder Springs, Texas, away from the bigotry associated with being an immigrant in New York City. He hopes to improve his life and forget his loss. Johannes isn't counting on his five-year-old daughter's search for a new mother when they arrive. His little LillyAnn finds ways to bring the seamstress and him together…often. Can he learn to embrace his German heritage and unlock his heart to love again?
DON'T FORGET TO LEAVE A COMMENT TO BE PLACED IN THE DRAWING TO WIN AN EBOOK COPY OF LOVE IN THE SEAMS BETWEEN NOW AND SUNDAY, NOVEMBER 13TH AT MIDNIGHT MST.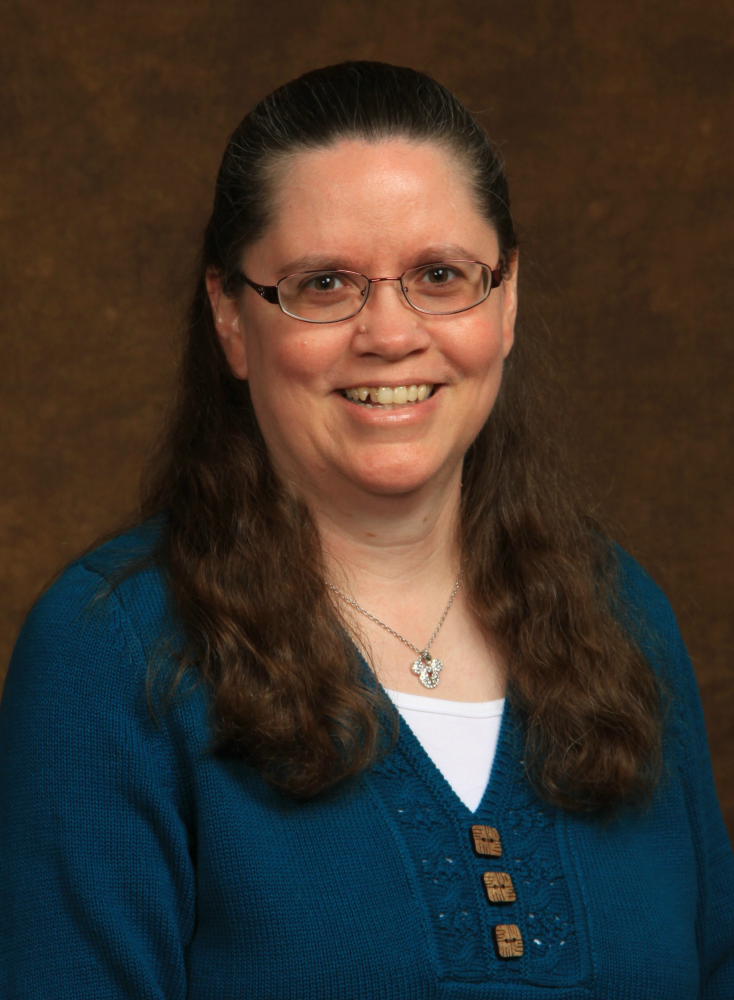 Jodie Wolfe creates novels where hope and quirky meet. She's been a semi-finalist and finalist in various writing contests and is a member of American Christian Fiction Writers (ACFW). When not writing she enjoys spending time with her husband in Pennsylvania, reading, walking, and being a Grammie. Connect with Jodie online:
Blogs Jodie contribute to: Stitches Thru Time, Putting on the New and of course, Quid Pro Quills.