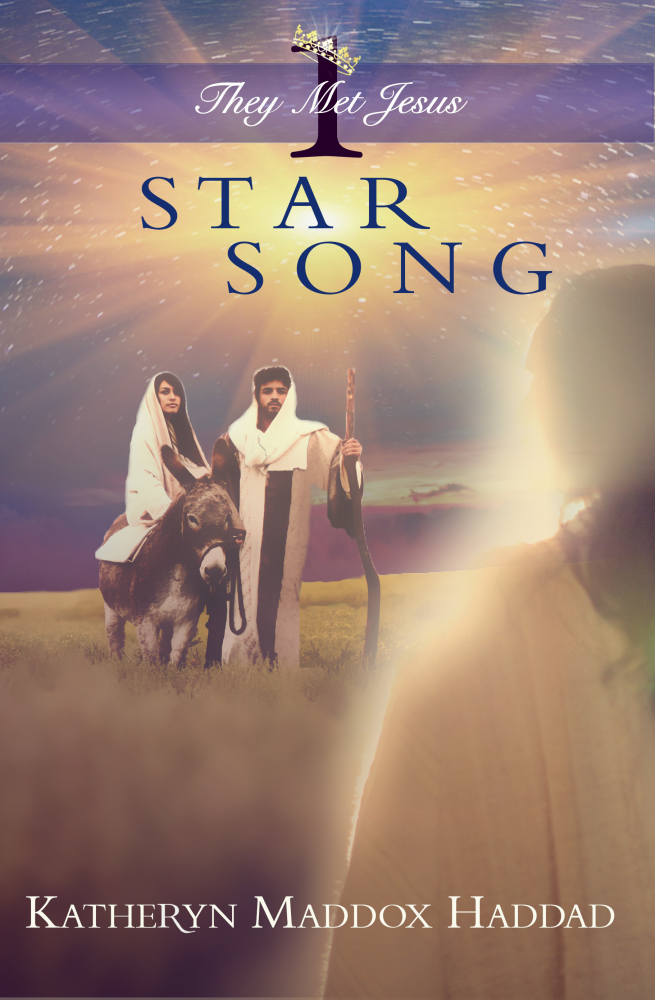 FEATURED BOOK: Star Song
AUTHOR: Katheryn Maddox Haddad
PUBLISHER: Northern Lights Publishing House
GENRE: Lyrical Historical Novel
SERIES OR STAND ALONE: Book 1 of the They Met Jesus series,
TARGET AGE: 13 and up
IT IS MY PLEASURE TO WELCOME AUTHOR KATHERYN MADDOX HADDAD. KATHERYN ANSWERS SOME QUESTIONS ABOUT HER WRITING LIFE, HER AMAZING 8-BOOK SERIES, AND WHAT POSSIBILITIES THE FUTURE HOLDS.
KATHERYN IS OFFERING A GIVEAWAY AN EBOOK COPY OF STAR SONG. SIMPLY LEAVE A COMMENT BELOW TO ENTER THE DRAWING.
What is the one thing you wish you had known before you started writing novels?
Not to write such long chapters. My first eight novels had chapters averaging twenty pages. I now limit my chapters to ten pages.
How do you choose your settings for each book?
Since I write history, much of it is chosen for me. But I do also research other things going on in their world at the time and insert my characters in some of those events. They certainly did not live in a vacuum.
If you could spend an evening with one historical person, who would it be and why?
I think Joseph, the father who raised Jesus during such violent times, kept him protected so long and guided him as he developed his inner understand of who he was. (Joseph was still alive at Jesus' Nazareth rejection where they called out, "ISN'T this the carpenter's son?"
Has your writing changed your reading habits? If so, how?
I read the end of the book first. When I went to college back in the 1950s, there was no such thing as a degree in journalism, so I had to learn by reading the famous writers. Another thing I began doing was read the first chapter of a book to get myself oriented, then read the last chapter so I knew how it ended, then reading the rest of the chapter to see how the author got me from point A to point C. I love it!
What outside interests do you have?
Converting Muslims. I spend half a day each day teaching English over the internet using the Bible as a text book. I have taught some 6000 so far, mostly in the Middle East, and have written a book entitled Christianity or Islam: The Contrast which could be given to a Muslim without offending them. The first half quotes from the Quran and the Bible on the same subjects without comment. The middle clarifies misinformation Muslims are taught that Christians believe, and the last part is quotes from 100 of my Muslim students who have decided Jesus really was the Son of God and not just a prophet. It ends with "A Letter to our Muslim Friends."
What are you working on right now?
Martyrdom. I began a series called Intrepid Men of God a year ago and it has become so popular, I am spurred on to write a seventh book. It will be Stephen: The Martyr.
What new lessons is the Lord teaching you right now?
I am 76 years old. Star Song and the other lyrical novels in this 8-book series, They Met Jesus, took me 53 years to write and get published. Most of the time it was in a closet gathering dust. Then one day it became published. And right now, I am in contact with someone in Hollywood about turning the series into a TV series. It is never too late.
What are the three best things you can tell other authors to do to be successful?
Go back and read your favorite book by the most famous author and analyze it.
Be good at grammar and take a short course on Marketing (Terri Main is excellent and does not charge a lot).
Write, write, write. You learn by doing.
Back cover blurb for Star Song
Mary was too young, Elizabeth too old, Joseph too gullible, the shepherds too smelly, Anna too senile, Simeon too idealistic, Salome too flippant. The wise men should have minded their own business, Zechariah should have accepted he'd never have children, King Herod dared control God, the oriental scholars dared interpret God.
This unique lyrical novel is in present tense and gives readers a chance to insert themselves into the story and urge the character on. So, when you read those parts, just remember it is you. The book is dedicated "To Everyone Who Has Ever Doubted".
DON'T FORGET TO LEAVE A COMMENT TO BE PLACED IN THE DRAWING TO WIN AN EBOOK COPY OF STAR SONG BETWEEN NOW AND TUESDAY, DECEMBER 20TH AT MIDNIGHT MST.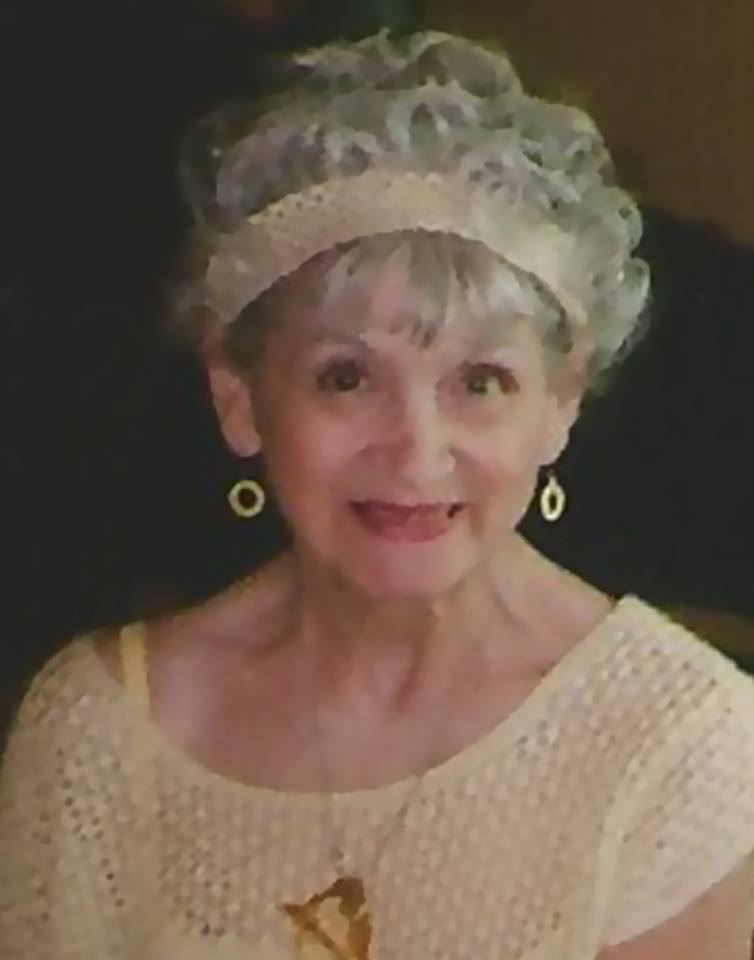 ​Katheryn Maddox Haddad was born in the north, but moved to Arizona where she doesn't have to shovel sunshine. With a BA degree in English and Bible, she earned part of an MA in Bible, including Greek studies. Every morning she sends out an inspirational thought to some 30,000 worldwide. Connect with Katheryn online: