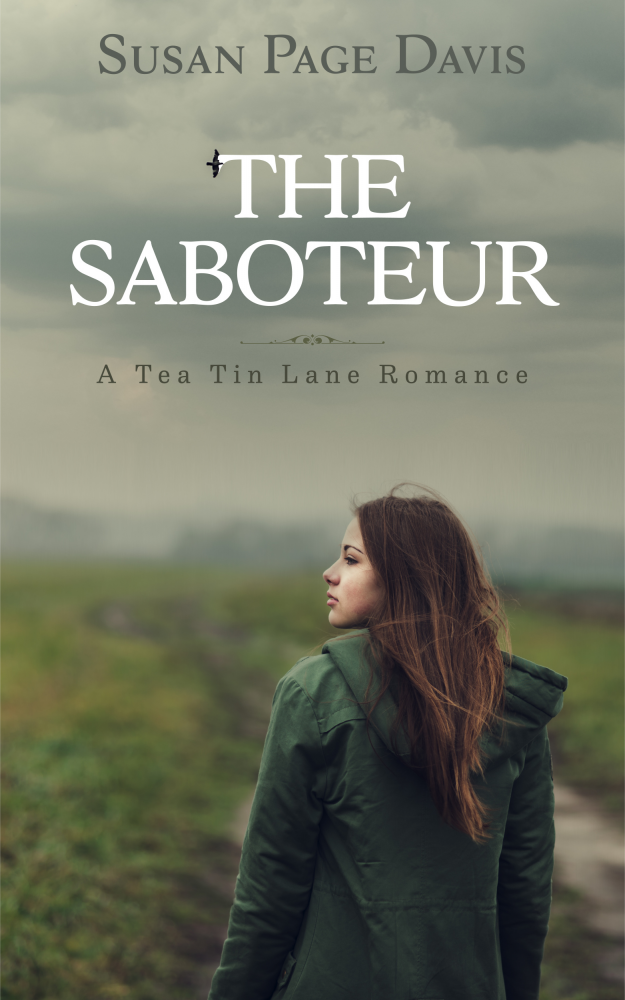 Featured book: The Saboteur
Author: Susan Page Davis
Publisher: Tea Tin Press
Genre: Romantic Suspense
Series or stand alone: Stand alone
I AM EXCITED TO WELCOME AUTHOR SUSAN PAGE DAVIS TO THE OVER 50 WRITER. SUSAN SHARES SOME OF HER OVER 50 FIRSTS AND HOW THEY HAVE INFLUENCED HER LIFE.
SUSAN IS OFFERING A GIVEAWAY OF A PRINT OR EBOOK COPY OF THE SABOTEUR. SIMPLY LEAVE A COMMENT BELOW TO ENTER THE DRAWING.
As an over-50 writer, I value each day I'm given to complete more stories. One of the biggest blessings in my life is hearing from readers who were touched by my books.
I almost didn't become a novelist. At the age of 42, I had a stroke. It was very scary, and I wasn't sure what God wanted for me then. For a couple of days, I couldn't read or write. But, by God's grace, all the effects soon went away.
A few years later I began writing fiction. My first book was published the year I turned 50. A lot has happened since then in my writing career and my family.
Another first happened for me in 2010: the first time my husband and I had moved in more than thirty years. We left Maine and came to western Kentucky. Neither of us had lived in the South before. I grew up in Maine, and my husband in Oregon. But when he retired, we felt God was moving us south.
We've had a lot of fun learning the southern culture. The Lord has blessed us with some wonderful new friends here. With two other authors, I helped start a Christian writers' group which is now active and thriving. Here, we are closer to our grown children, too.
The featured book is set in Maine, the state I know best. People ask me if I am going to write a book set in Kentucky. I haven't quite dared yet. I'm afraid I'll say something wrong, and all my new friends will know it! But we love our new home and are making new memories here.
Blurb for The Saboteur
Debra Griffin takes a job at the local police station as secretary to the detective sergeant, Michael Van Sant. Michael is trying to learn who wants to sabotage his unit, and Debra is soon caught up in his hush-hush investigation—while she tries not to fall head over heels for her boss. But danger is nearer than she thinks. When she confronts the saboteur, Mike and his detectives race against the clock. But is one of the men he trusted trying to get Debra out of the way and bring them down?
DON'T FORGET TO LEAVE A COMMENT TO BE PLACED IN THE DRAWING TO WIN A COPY OF THE SABETOUR BETWEEN NOW AND SUNDAY, FEBRUARY 5TH AT MIDNIGHT MST.
Susan Page Davis is the author of more than seventy published historical romance, mystery, and romantic suspense novels. She's a winner of the Inspirational Readers' Choice Award, the Carol Award, and the Will Rogers Medallion, and a finalist in the WILLA Literary Awards. She's the mother of six and grandmother of ten. Connect with Susan online: