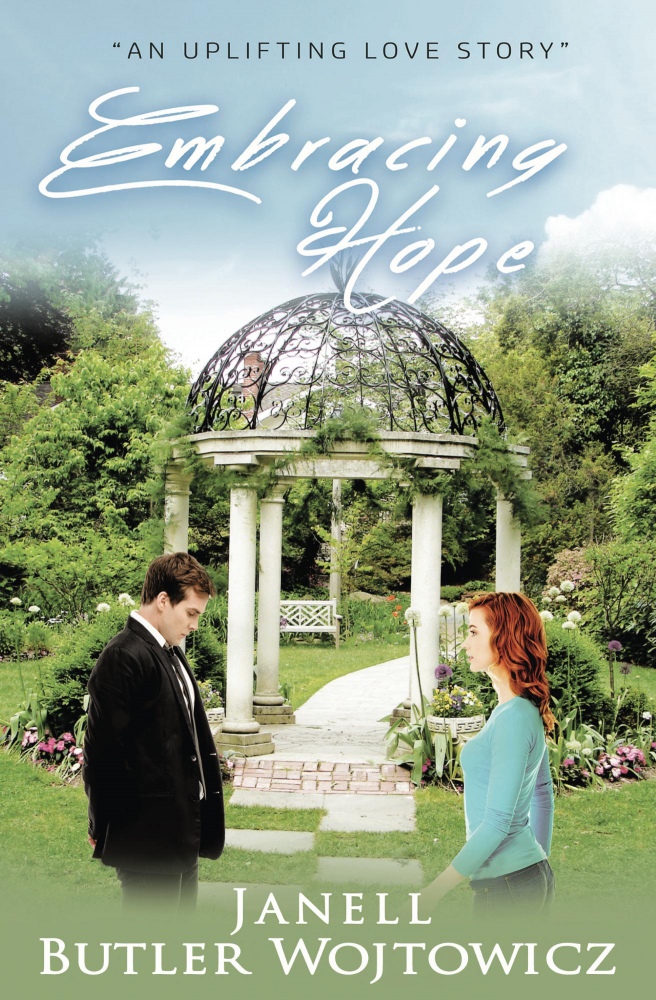 FEATURED BOOK: Embracing Hope
AUTHOR: Janell Butler Wojtowicz
PUBLISHER: Discern Products
GENRE: Christian contemporary romance
SERIES OR STAND ALONE: Stand alone with series in development
I AM EXCITED TO WELCOME AUTHOR JANELL BUTLER WOJTOWICZ TO THE OVER 50 WRITER. JANELL SHARES HER WRITING JOURNEY AND PROVES THAT IT'S NEVER TO LATE TO REALIZE OUR PUBLISHING DREAMS.
JANNELL IS OFFERING A GIVEAWAY! SIMPLY LEAVE A COMMENT BELOW TO ENTER THE DRAWING FOR A KINDLE COPY OF EMBRACING HOPE.
IT'S NEVER TOO LATE!
by
Janell Butler Wojtowicz
When I began my novel in 2007, George W. Bush was president, my oldest granddaughter was six years old, and Facebook was a college fad. Today, Donald Trump is president, my granddaughter is 15 with a driver's permit, and Facebook is a billion-dollar household word among young and old.
In 2007, I was neck-deep in a public relations career working with the Minneapolis (Minnesota) Park and Recreation Board, one of the premier park systems in the country. But I was bored almost to tears writing about playground development, emerald ash borer, and milfoil. (Google the last two if you must know.) My creativity was stifled.
One night I watched a brilliant BBC version of "Jane Eyre." A vivid dream that night depicting the beginning, pivotal scene in the middle, and the ending became Embracing Hope. My lead, Drew, is a softer younger Christian version of brooding yet passionate Mr. Rochester. (Although Drew's insane wife isn't hidden away in a padded castle turret—she's just dead!) Allison, the ingénue, has the compassion and relationship inexperience of Jane Eyre, but instead of being an abused orphaned ward of the state, she's fighting financial and academic challenges.
For nine years I labored over the manuscript. The first two years my quest bordered on obsessive. My goal was to publish in two years. I had it critiqued twice and professionally edited, went to a writer's conference, joined writing clubs and online networks, and entered the manuscript in contests. I pitched to and was rejected by 12 agents/publishers, but I was not surprised or dejected.
Then the chaos called Life interrupted. At one point I didn't look at the manuscript for over a year. I worked on the sequels for sheer pleasure. I didn't make a single pitch for six years. Life settled down, but I wasn't on fire to publish. Had I wasted all this time, energy and money on nothing? I didn't think so. Why else would the Lord have given me the story? So I yielded my novel to God and let it sit.
A year ago I felt the Holy Spirit's nudge; or perhaps it was my recently deceased writing mentor whispering in my ear from heaven, "It's time, Janell." After a flat-out "no" from one publisher and a broken contract from another, I found my publisher through a LinkedIn query.
Through God's guidance and grace, on Nov. 14, 2016, I became a first-time published author at age 55. A friend teased that I had finally "peaked." Many people peak in high school as the star quarterback or homecoming queen. Some peak in college with Ph.Ds. Others peak as thirty-somethings in their careers with multi-national corporations. But I have good company being a late-bloomer. Two of my just-published colleagues are past 50. Look at Laura Ingalls Wilder! She was in her 50s when she first attempted publishing. It wasn't until age 65 that she published Little House in the Big Woods, and published the last in the series at age 76. When she died at age 90 she had enjoyed considerable success for over two decades.
I've been asked how I was able to write a story about people in their 20s and 30s. How could I relate to them? Simple: I wrote what I knew. I may not remember what I did last weekend, but I clearly remember my attitude, goals, dreams, obstacles, fears and determination at that stage of my life. I put myself into the story (We all do, right?) not just through those emotions, but through experience. In addition to graduating from a Christian college, I spent 12 years working at a Christian college, so I have substantial knowledge of the environment: daily chapel, Homecoming, academics, short-term student mission trips. The great thing about fiction was the freedom and creativity to embellish my memories and experiences and illustrate them through the lives of a younger generation.
I may have a few gray hairs, get AARP offers, and qualify for the senior discounts in some restaurants, but I don't have to think like a middle-aged woman all of the time, as Embracing Hope demonstrates.
BLURB FOR EMBRACING HOPE:
University dean Drew McKinley mourns his dead wife and still wears his wedding ring. Falling in love again is the last thing on his mind. Even as grad student Allison Bennett deals with financial hardships and academic challenges, she recognizes Drew's unresolved grief from her own loss. Student senate president Chris Whitney carries around the secret burden of a dysfunctional family and a just-below-the surface temper.
DON'T FORGET TO LEAVE A COMMENT TO BE PLACED IN THE DRAWING TO WIN A KINDLE COPY OF EMBRACING HOPE BETWEEN NOW AND SUNDAY, FEBRUARY 12TH AT MIDNIGHT MST.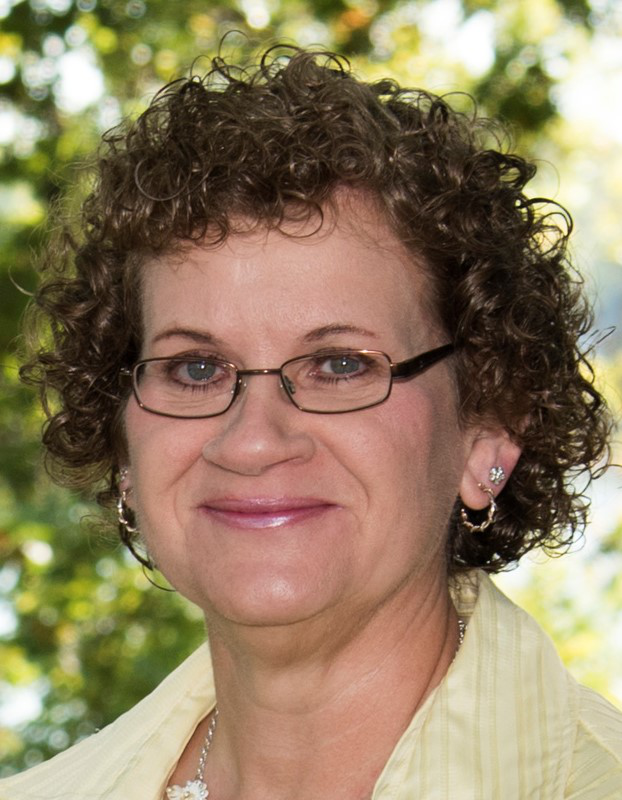 ?Janell Butler Wojtowicz, born and raised on an Iowa farm, was one of those kids who loved to write the dreaded "What I did on summer vacation" essay. As a result, it's no surprise that she has spent her entire 30-year career in writing, including newspaper journalism, Christian higher education and nonprofit public relations, and local government public information. She and her husband, Frank, live in New Brighton, Minnesota. She has two step-sons, a step-daughter-in-law, and three step-granddaughters. Connect with Janell online: