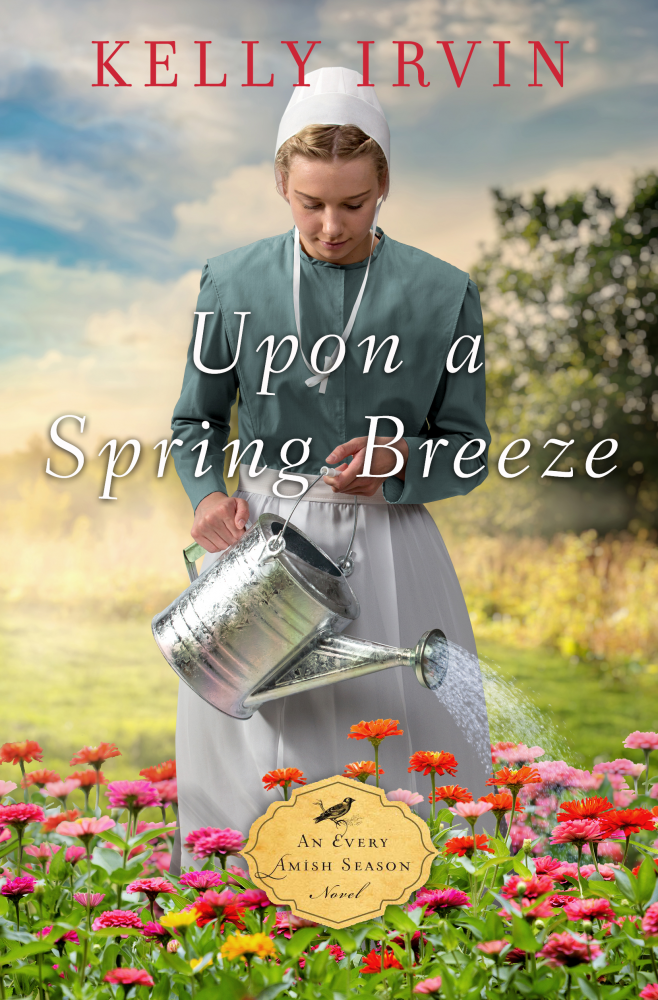 FEATURED BOOK: Upon a Spring Breeze
AUTHOR'S NAME: Kelly Irvin
PUBLISHER: Zondervan
GENRE: Contemporary Romance
STAND ALONE OR SERIES: series
TARGET AGE: All ages
IT IS MY PLEASURE TO WELCOME AMISH AUTHOR KELLY IRVIN TO THE OVER 50 WRITER. KELLY SHARES THE THOUGHT PROCESSES THAT LED TO THE CREATION OF HER NEW SERIES, EVERY AMISH SEASON.
KELLY IS OFFERING A GIVEAWAY! SIMPLY LEAVE A COMMENT BELOW TO ENTER THE DRAWING FOR A COPY OF UPON A SPRING BREEZE.
I've been writing Amish romances for about ten years now. One of the challenges all writers face is coming up with new and fresh stories. Amish men and women typically marry young—twenty-two or twenty-three. While it's lovely and very sweet, I found myself wanting to explore romance from a more mature perspective. I'm aging and so are my readers. That's why I decided to pitch a four-book series to my publishing house in which each book focuses on a different season in a woman's life. In each case, the woman has experienced love and loss. She has to find her way to her second chance at love. That's how the series Every Amish Season was born.
The first book, Upon a Spring Breeze, debuted on April 11. It is the story of Bess Weaver, a young Amish woman who had everything she ever wanted, only to lose it all. Here's the back cover copy:
"After a devastating year, a spring breeze promises more than new flowers.… It promises a new chance at love.
Bess Weaver, twenty and expecting her first child, is in the kitchen making stew for her beloved mann, Caleb, one minute, and the next she's burying him after a tragic accident. Facing life as a young widow, Bess finds comfort only in tending the garden at an Englisch-owned bed and breakfast—even as she doubts that new growth could ever come after such a long winter.
Aidan tries to repress his guilt over his best friend Caleb's death and his long-standing feelings for Bess by working harder than ever. But as he spends time with the young son his friend left behind, he seems to be growing closer to the boy's beautiful mother as well.
When a close-knit group of widows in her Amish community step in to help Bess find her way back to hope, she begins to wonder if Gott has a future for her after all. Will she ever believe that life can still hold joy—and the possibility of love?"
I love Bess's story, but I'm even more excited about the books to follow because they give me a chance to explore love in the lives of Bess's circle of widowed friends. Jennie, the mother of seven, who experienced abuse at the hands of her now dead husband. Mary Katherine, a grandmother suffering from empty nest syndrome and unable to let go of the wonderful memories of her first husband so she can love again. Laura, a great grandmother whose perfectly happy life as a widow is turned upside down by a grumpy old man who needs—but doesn't want—her help.
Being able to incorporate into these stories how our bodies change as we age pleases me. Being able to incorporate our fears of not being found attractive because we sag in places we didn't use to brings a different nuance to the romance. Our graying hair, our wrinkles, our aches and pains, our experience, our wisdom, our knowledge, all these things mingle to make us desirable in a new and exciting way.
Those are the seasons of our lives and Amish women experience them too. Perhaps in different ways and with different perspectives, but that's part of what makes them so interesting to me. Every Amish Season honors those changes.
Buy links:
DON'T FORGET TO LEAVE A COMMENT TO BE PLACED IN THE DRAWING TO WIN A COPY OF UPON A SPRING BREEZE BETWEEN NOW AND SUNDAY, MAY 7TH AT MIDNIGHT MDT.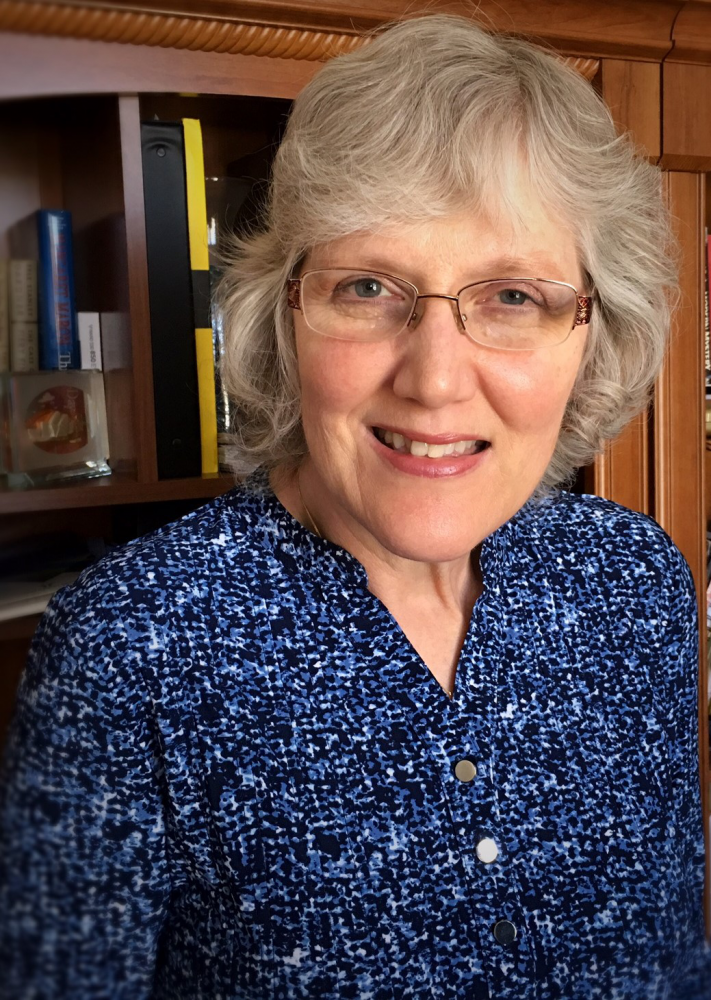 Two-time ACFW Carol Award finalist Kelly Irvin is the author of the critically acclaimed Amish of Bee County, Bliss Creek Amish, and New Hope Amish series. Her latest work is Upon a Spring Breeze, the first novel in the four-book series Every Amish Season. Her work has also appeared in two Amish anthologies, An Amish Market and An Amish Christmas. Kelly is a retired newspaper reporter and public relations professional who lives with her husband in Texas. They have two children, two grandchildren, and two cats.
Connect with Kelly: