IT IS MY PLEASURE TO WELCOME AUTHOR AND PUBLISHER KATHY CRETSINGER TO THE OVER 50 WRITER. KATHY'S STORY PROVES IT IS NEVER TOO LATE TO TRY SOMETHING NEW.
Never let anyone tell you that you're too old to learn something new. You can do it if your desire is strong. I know. Let me tell you my story.
From the time I was a little girl, I'd loved to tell stories to my dolls and paper dolls. When my children came along I continued to tell them stories. When they grew up, married, and had children, I told stories to their children. Never in a million years had I thought I would be publishing stories written by myself and others.
If you had asked me ten years ago what I would be doing today, I'd probably say spending time with my grandchildren. I still do that, but in 2013, at the age of 72, I began a publishing company.
I knew nothing about publishing. I mean nothing, except a book was printed somewhere. I had no idea how to get proposals from anyone, especially agents. I was about as green as they come, but I was willing to learn. And learn I did.
The first book I published was one I had written. Then a friend of mine had done a lot of research about the church I attend, Walnut Grove church of Christ in Benton, KY and he wanted to publish what he found. He asked me to publish it and use my name instead of his. I did and it has sold throughout our congregation and to many in Marshall County, KY.
After it was published for our churches 125 anniversary, I contacted an agent, Joyce Hart at Hartline Literary Agency. Joyce sent a couple of proposals to me and I accepted both of them. I knew nothing about accepting contracts and very little about editing, but I was determined to learn. One, A Most Precious Gift by Jacqueline Freeman Wheelock, became our best seller in our company, plus being in the Top 100 on Amazon's Historical Romance and African Historical Romance. The next book in the series will release in August 2017, In Pursuit of an Emerald.
When I went to the American Christian Fiction Writers Conference in 2013 I began telling everyone I was publishing books, and I posted it on ACFW's main loop. Proposals began drifting in. By this time I was reading editing books, and learning all I could, but something happened to change my whole life. I became very ill.
My husband and I took a vacation, and I attended Blue Ridge Mountain Novel Retreat in October 2014. Jacqueline's book hit Amazon's Top 100 in that month. I had no idea that a month later I would be in the hospital and continue to go more times than I could remember. In the next eighteen months, I would have seven surgeries, some minor and some not so minor. At that time, my daughter stepped in and started formatting for me. She was already doing my covers, but this added to her cup a little more. We were only late on one book during that time, and that was when I was the sickest.
Now, we are putting out around ten to twelve books a year. Next year we will be increasing that number. Already two months are filled for 2018, and I have several proposals sitting in my inbox that I haven't had time to look at yet.
Why did we start this publishing company? To help other authors who were having a hard time getting their books published with a large house. We take the young authors and give them a chance to have their name in print. It's hard at this time because larger publishing companies are not taking very many new authors, or they already have their quota filled. It is so hard for a new author to get their foot in the door. We want to help them, if they have a good book. We do not take every book that comes in our inbox. We are selective.
We are growing, and I'm loving it. We returned last night from a conference with KenTen Writers Group. This is a yearly conference which is called a retreat. I'm a member of the writers group, and we've always wanted our retreats to be laid back and relaxing, plus a lot of learning. Watch for the announcement next year.
I love writers, and I love to write. I'll have a book coming out in October that is co-authored with Pam Watts Harris. Visit my website and sign up for my blog and have a wonderful time writing.
Find Kathy and learn more about her publishing company online:
Mantle Rock Publishing Website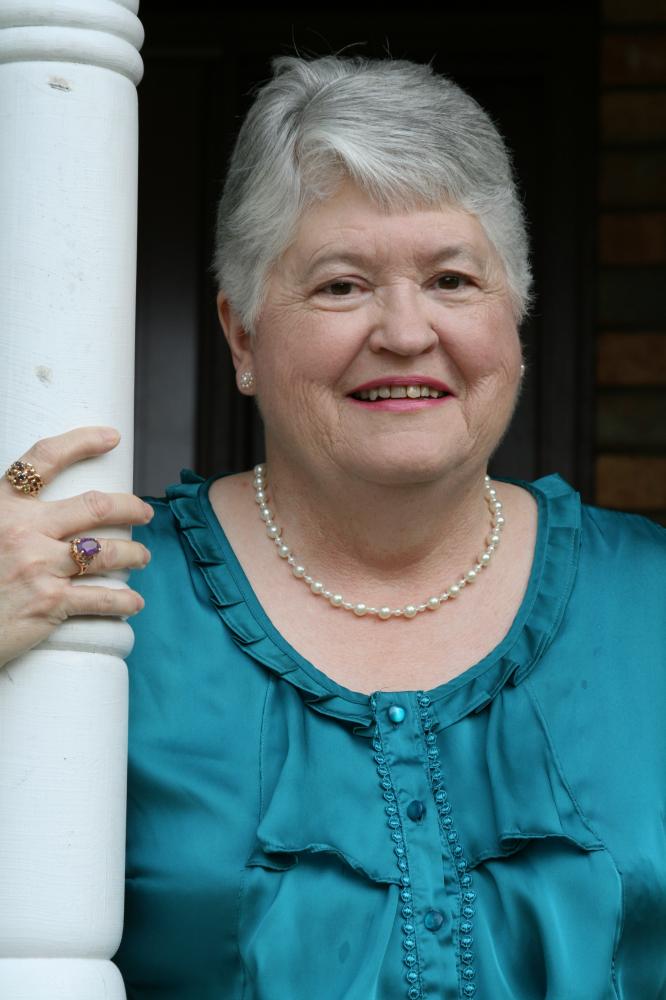 Kathy Cretsinger and her husband migrated to the flat lands of Western Kentucky from the hills of East Tennessee several years ago to be close to their children and grandchildren. This brought another change in their lives. Kathy began publishing her books, and then decided to help other authors who are having a hard time in the publishing industry by starting Mantle Rock Publishing. Kathy loves being close to her family and enjoys growing orchids, which continue to multiply. Visit her at mantlerockpublishing.com where she has a weekly blog and lists of her published authors.